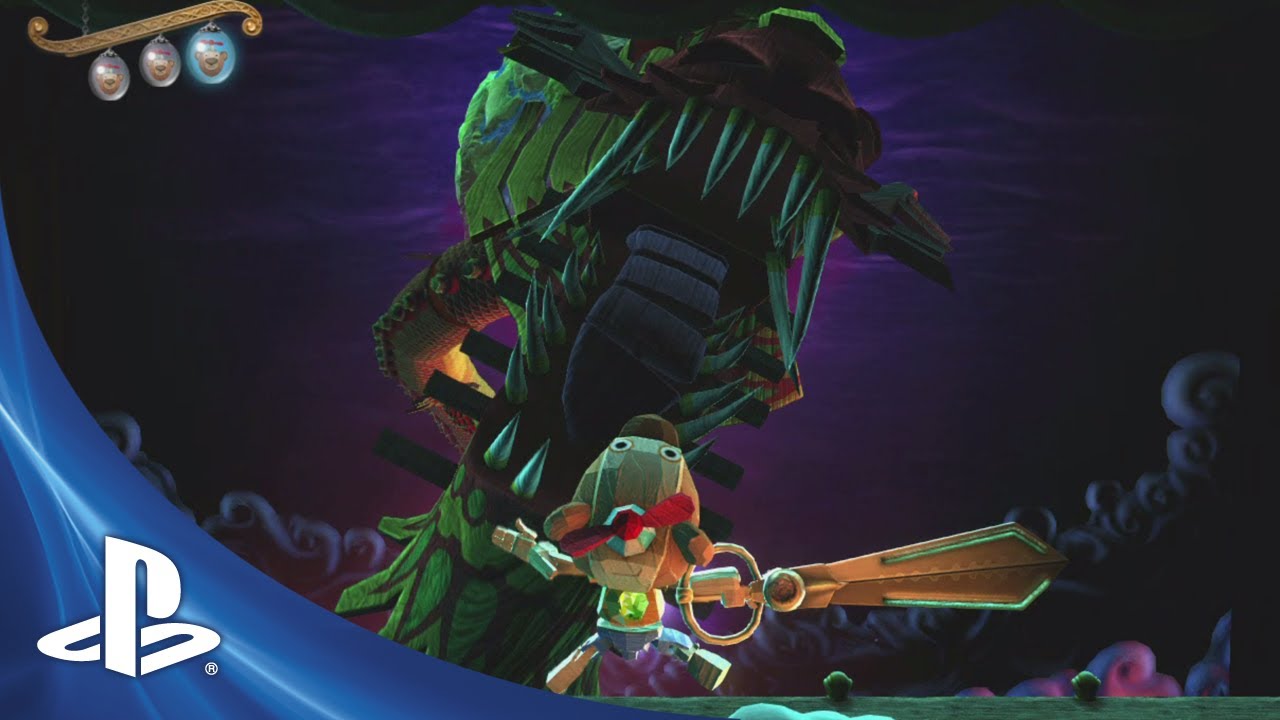 It's that wonderful time of year where the gaming world goes crazy in L.A. — E3 2013. We'll be showing off Puppeteer at the PlayStation booth, and we can't wait for people to finally experience our strange and fantastical world for themselves!
At GDC this year, we revealed two of the four "Hero Heads" that Kutaro will employ on his thrilling adventure: the Shield Power of the Moon Knight and the Bomb Power of the Moon Ninja.
Today we are revealing the final two powers: the Hook Power of the Moon Pirate and the Brute Power of the Moon Wrestler!
These powers are vital in Kutaro's terrifying adventure. Without them, he will never be able to defeat the Moon Bear King and find his way home.
I'd also like to tell you about our wonderful Theatrical Pack, which you can get by pre-ordering Puppeteer. It includes lots of special DLC goodies, such as:
The Original Soundtrack of Puppeteer: By world-famous composer Patrick Doyle.
Exclusive PSN Avatars: Kutaro, the Moon Witch, and the villain we all love to hate, the Moon Bear King
Dynamic Custom Theme: Featuring hand-drawn concept art from all seven acts of Puppeteer.
If you are lucky enough to be going to E3 this year, we would love for you to swing by the PlayStation booth and gets some hands on time with Puppeteer. Kutaro and his perils will be waiting for you.