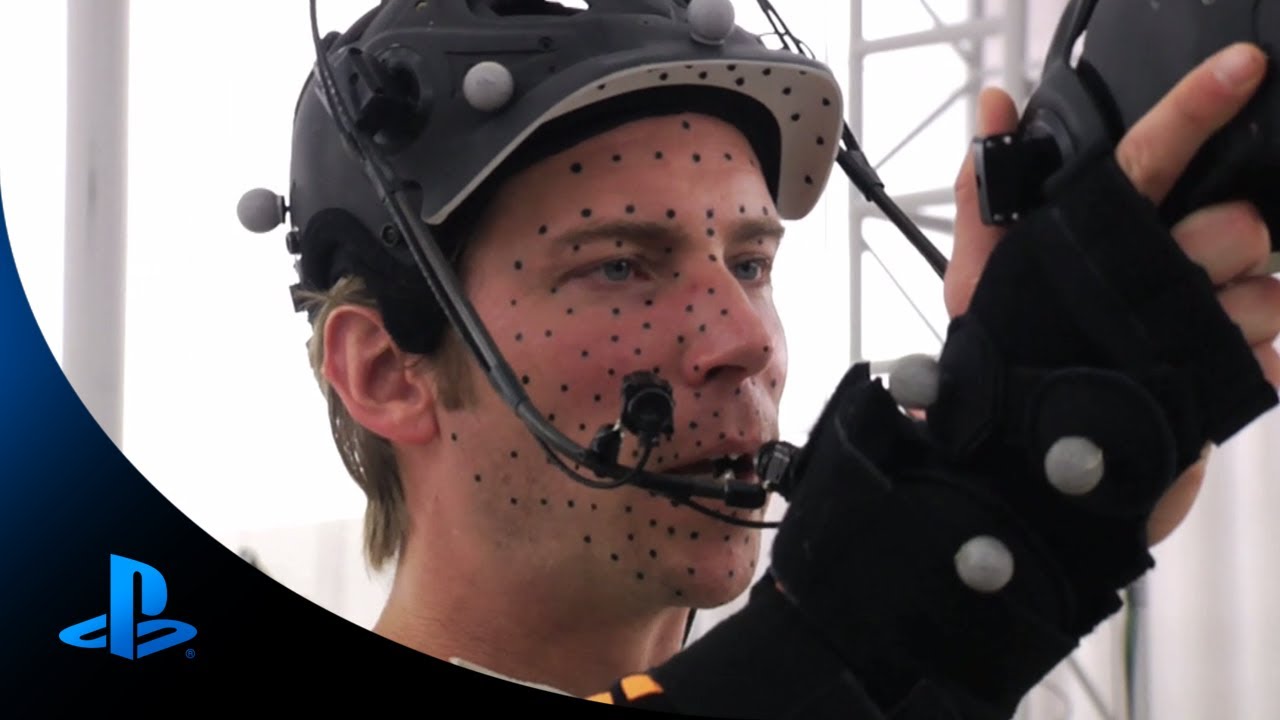 E3 is almost upon us! Seems like yesterday, we revealed inFAMOUS: Second Son to the world. Since the announce event in New York, we here at Sucker Punch have been hard at work so we can show you more of Delsin Rowe, our new protagonist in action. BTW, if you want more info on Second Son and if you haven't seen the June cover of GameInformer, you might want to check it out! GameInformer created a hub featuring multiple stories that bring Second Son to life on PlayStation 4.
Today, as part of our lead up to E3, we're letting you peer into our development process to bring the "E" into Emotion Capture (yep…took us all week to come up with that one) in the first installment of inSIDE Sucker Punch!
Gamers have grown to expect more than just detailed worlds with high poly-counts and slick graphics. They want more engaging content and a backstory, with great characters and actors that can give them life. This type of cinematic quality can only happen when the actor's performances can be captured with great detail. At Sucker Punch we have sought to meet this demand by introducing a new facial capture technology to our studio that takes detailed 3D scans of the actor to "learn" unique surface physiology of the actors to help train our system. The overall result is a very natural, organic feel directly tied to the anatomy and performance of the actor instead of something that's feels very mechanical, linear, repetitive, or just plain unsettling. With the assistance of Digital Domain's cutting edge motion capture studio, we were provided a high level of expertise and animation polish that helped see our tech all the way to the finish.
The team is really excited about the possibilities this kind of advancement brings to the table with Second Son. The truly exciting part of our complex facial and motion capture pipeline and all the hard work everyone is putting into new technology is that at the end of the day, it's the actor's raw performance showing up on the screen. We're doing a huge amount of work to make sure that you don't notice all the work we have to put in. The techniques we use allow us to capture all the actors' emotions at once, on the same stage. From the moment we say "Action", we get body, facial, and audio performances. This holistic approach allows us to give the players a deeper narrative experience on PS4.
After watching the video, some of you may have noticed that Delsin's character is played by seasoned video game actor Troy Baker (from The Last of Us and BioShock Infinite). Troy's take on the character captured the restless potential we'd always hoped to see in Delsin. With our new facial technology, we can truly capture the nuance he brings to the character. It can be as small as an eye twitch, but that little bit of motion can make the moment come alive in ways you never expected. The actors bring a lot to the table; it's exciting to finally have a method for bringing those performances directly to the player.
As you can see, the team has been able to make great advancements into the realm of performance capture, so they can relay all the nuances you see in everyday conversation. The end result for you? A few steps closer to bringing a cinematic game experience to life on your TV screen.
You're going to see a lot of this tech in play next week when we continue unveiling Second Son at E3. Keep your eye here and on our Facebook page for more news and info on Second Son as we approach E3 and beyond!