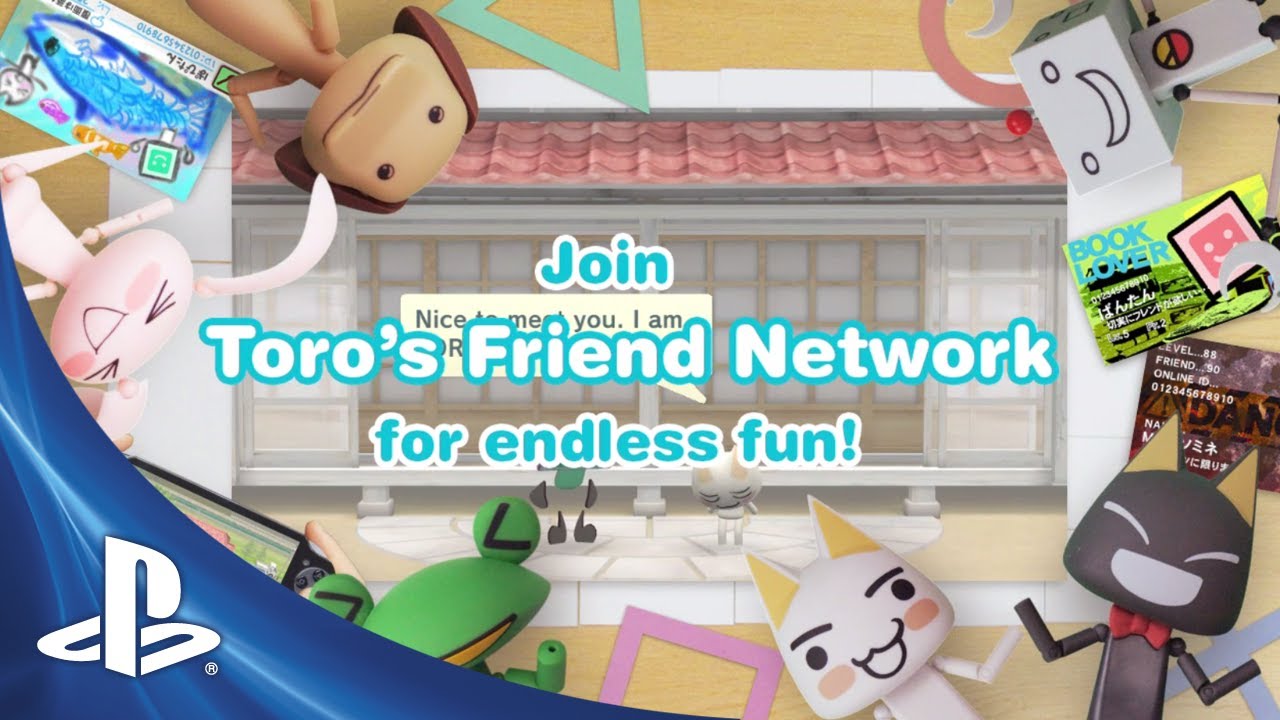 As we mentioned back in February, we have plenty of new applications on the way to PS Vita, and we're here today to talk more about what's coming your way soon for your favorite handheld. First off, we're really excited to bring you Toro's Friend Network, PS Vita's first social gaming application, which you can try for yourself tomorrow when PSN updates. Check out the trailer below to get an idea of how Toro's Friend Network can connect you and your gaming buddies in a new unique way.
Toro's Friend Network is free to download, and offers you the ability to connect with your existing friends on Twitter and Facebook, as well as giving you the opportunity to meet new friends on PSN. In addition to taking part in activities, such as building a town and adventuring into the Friend Dungeon to unlock new items, you'll be able to purchase hundreds of items to personalize your experience, like new outfits for your avatar, ability enhancements, and new name card designs.
Also available tomorrow is an enhanced version of Paint Park, called Paint Park Plus. Those of you already familiar with Paint Park's unique sandbox painting suite will be eager to check out the plethora of new features we're bringing to Paint Park Plus. Paint Park Plus includes the full version of the original application, as well as more colors, pens and brushes to use, in addition to brand new coloring and "connect dots" templates. You can earn points through painting and drawing to unlock even more templates, and once you're happy with your creation we've added Twitter support so you can share your drawings with your friends online. If that wasn't enough, there are dozens of stickers, tools, and additional coloring unlocks themed from great PlayStation games like Gravity Rush, Uncharted, and of course Toro's Friend Network available to purchase.
Last but certainly not least, we wanted to remind you that Imaginstruments, PS Vita's first application that offers a full music creation suite, is available now. Choose from a variety of instruments and drum tracks to create your own unique music creations, and save them directly to PS Vita. The interface is robust enough for the seasoned musician, but intuitive enough for newcomers to try their hand at song crafting.
We can't wait for you to get your hands on all three of these new applications. We have plenty more to come, so check back in to PlayStation.Blog to see what we have in store next!