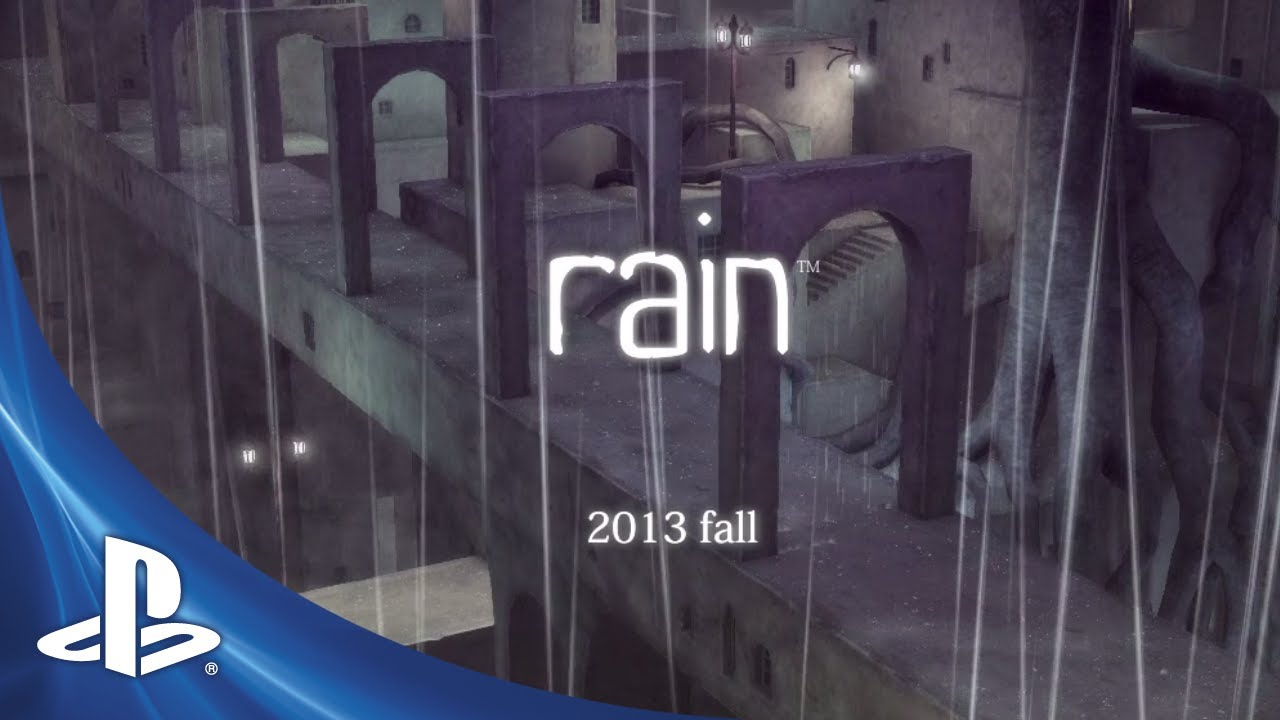 In our previous blog post, we introduced you to the very first chapter of rain where a young boy ran after a girl with an invisible silhouette brought to life only in the rain. This imaginative story continues as you progress through the game and today we'd like to pull you deeper into this world with our new trailer, Two Silhouettes.
As the boy chases after the girl, he enters the mysterious world of rain and learns that he has also become invisible. In the pouring rain, he is lost and frightened as he is hunted by ghostly creatures. But, his determination to save the girl only grows stronger and he presses on.
In the new trailer above, you will discover that eventually the paths of the invisible boy and girl collide. Each of the locations they'll visit throughout the game varies dramatically from the next. For instance, the church where the boy and girl nearly meet on their venture houses a number of rooms near the altar and scaffolding to hide from enemies while the abandoned factory presents a more dangerous gritty setting with metal structures and high industrial walkways. It is here that the boy discovers that when he walks through mud he can be seen by any enemy and only by walking through a deep rain puddle to wash off the mud will he be able to hide once again.
Together the boy and girl will explore more new environments such as the brightly light circus filled with trinkets and deserted enclosures where they will have to work together in unique ways to escape their pursuers. rain is an emotional journey that will remind players of a familiar yet distant time.
We are looking forward to sharing more about rain at E3 in just a couple weeks. We're letting E3 attendees go hands-on, so look for more news from the show soon!