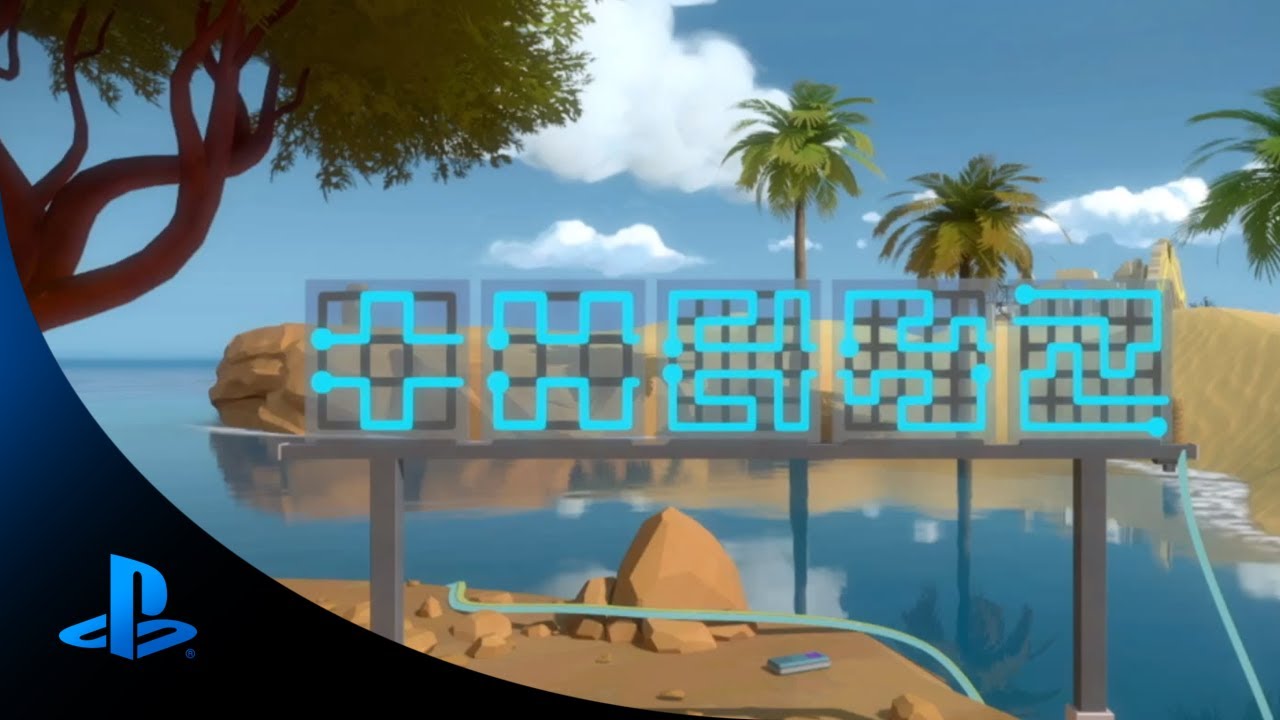 It's been a few months since our last post on PlayStation.Blog, so I think it's a nice time to let people know how the game is coming along.
If you haven't heard about The Witness, it is a game about exploration and puzzle-solving in an open world. Here's our trailer:
The open-world aspect of the design is important; it means you have freedom in terms of where you go and what puzzles you choose to approach right now. At any time you can just stop what you're doing, turn around and go somewhere else, and the game world has plenty of new things to show you.
It's interesting to try and design a puzzle game this way. Puzzle games are usually linear, because the designers want to make sure you have solved a puzzle before going on to a more difficult one. But in The Witness we have a broader idea about what makes puzzles interesting, and this lets us be versatile in designing the flow of gameplay. We build systems of puzzles with flexibility to allow for player freedom, so you can follow the natural flow of your own curiosity.
More flippantly, we are trying to reverse the trend illustrated by this old chestnut:
Building an open world is a challenge for a small team like ours, though, especially in a game that is as detail-oriented as this. We care about the placement of every object, the way every location looks from every other location, and how a location frames the puzzles that live inside. We're very busy refining these details for the game's release.
I've written about The Witness previously on PlayStation.Blog.
If you want to follow general development progress, check out our blog for The Witness. It's more than just news and updates, on it we often get into deep discussions of artistic decisions and technical work. And you can also follow @witnessgame on Twitter.
We are looking forward to delivering you the best game we can make, and we are working hard at this every day.