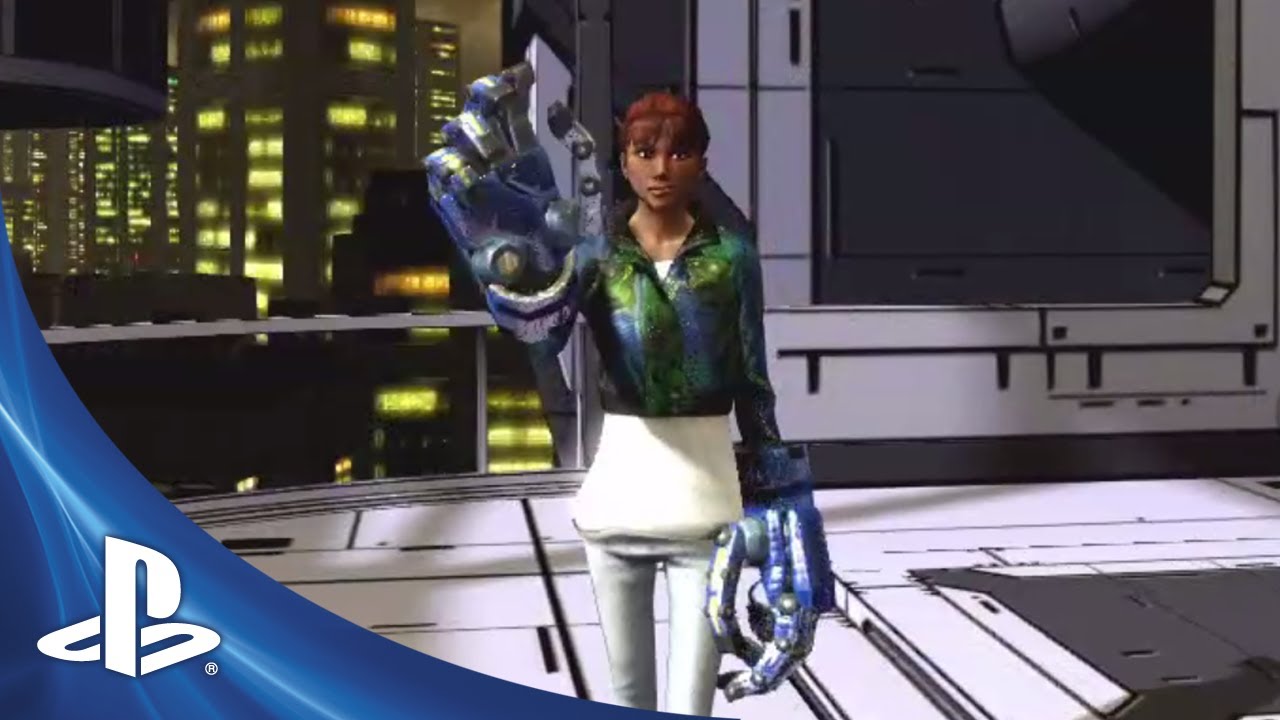 This week in PlayStation Home a new range of wizard clothing is available in Diagon Alley™, Home Tycoon is having a free test drive and new Home developer Evil Tree Studios is introducing comic book posters! There's more below, and don't forget to join the PlayStation Home Community on the PlayStation Forums.
HellFire Games – Free Test Drive Week
Start your engines, Home Tycoon fans — Free Test Drive Week has returned! This week, all players get the Basic Car to drive for FREE in any Home Tycoon city through May 19. No Gold Coins required!
Pottermore – Wizard Clothing
A new range of wizard clothing is available at Twilfitt and Tatting's in Diagon Alley™ this week!
Code Glue – u love green
Spring is in the air! Codeglue and Home user Dani, designer of the u love green clothing line, bring a new series of colorful Spring dresses to Home. The flower print dresses come in six stunning colors and matching shoes! This great new collection is available as separate items as well as a selection of great-valued bundles!
Digital Leisure – Spring Sale
Digital Leisure is having a Spring Sale on their Ultimate Aquarium! For one week youíll be able to get the bundle for 50% of the regular price. In this bundle you get the resizable ultimate tank, the Finding Fish Pack and the Under The Ocean Decoration Pack. Head to The Pet Shop and take home the largest customizable aquarium there is!
Dr Pepper – TEN®
ATTENTION. This is an urgent broadcast from the Dr Pepper TEN®. The Beasts have arrived. Challenge yourself to the manliest battle ever imagined. Emerge victorious in the Man vs. Beast game and you'll receive a brand new manly reward and free Dr Pepper TEN®.
Our shuttle is hovering in the Home Hub for a limited time.
Evil Tree Studios – Grimm Fairy Tales + Wonderland Posters
New developer Evil Tree Studios makes their Playstation Home debut this month. The Grimm Fairy Tales and Wonderland posters are their first set of virtual items scheduled for release. Evil Tree Studios teams up with top ten comic book publisher Zenescope Entertainment to bring their universe to the Playstation Home. This dynamic duo delivers The Grimm Fairy Tales like you have never seen them before. These posters are featuring the iconic characters you are familiar with but with a sexier and more risque edge. Who doesn't want to display Alice showing off her thigh highs or Tinkerbell reminding us why she is the perfect pixie. Be the first of your friends to show off the entire Wonderland and Grimm Fairy Tales collection by picking up your poster pack bundle today. Once these posters hit the proverbial shelves you may find yourself flying off to Neverland.
Granzella – Bartender Outfit
Nighttime downtown, a bar stands on the outside of the hustle and bustle. Inside, people cross paths, participating in the theater of life. Tonight, in a small corner of the city, the bartenders kindly greet customers who are quietly tilting their glasses.
JAM Games – Razor Collection
This week you can be a sharp dresser, so sharp it's razor sharp! With the Razor Collection, you can combine casual style with a cutting edge! We have everything you'll need to create a unique outfit with a choice of trousers, boots, tops and gloves! Coordinate your style with our matching items or mix it up! The choice is yours, cohesion or clash, cut a dash in the Razor Collection!
Konami – Arsenal Weapons
Konami releases their new Arsenal items that will help you protect yourself from any attack. Defend yourself with the plasma rifle using futuristic technology or create a wall of fire with the flamethrower. Get around in style with our new rocket jet pack as well. Multiple colors for each item and with custom animations!
Lockwood – Classic Mini-Skirts
Two classic looks from Lockwood this week, with the figure hugging Bodycon Dress, available in black or red and the simplistic Mini-skirt which creates the perfect base for you to customise.
x7 Update
This week in exclusive VIP nightclub x7, there is a new exclusive value bundle, and a bunch of cool items from VEEMEE, including new Mini Motos, and new Street Styles clothing items, and Yoga Pose Packs from Lockwood. All are available early-access this week to x7 members only. Head to x7, take the elevator upstairs, check out these fine items, then dance the night away!
Mall Update – The Virtual Item Showcase, Volume 88
Magnus is back again, sharing with us all the hottest new items this week. Check out the video below for all the details. Highlights include Robot Hands from O-Two, Yoga Pose Packs from Lockwood, u love green flower print dresses, and Shock Hair from JAM Games. Enjoy this week's Virtual Item Showcase.
See you in PlayStation Home!
Want to chat more about PlayStation Home? Hop on over to the Home Forums! If you're having trouble with Home, head to the Home Support forum.