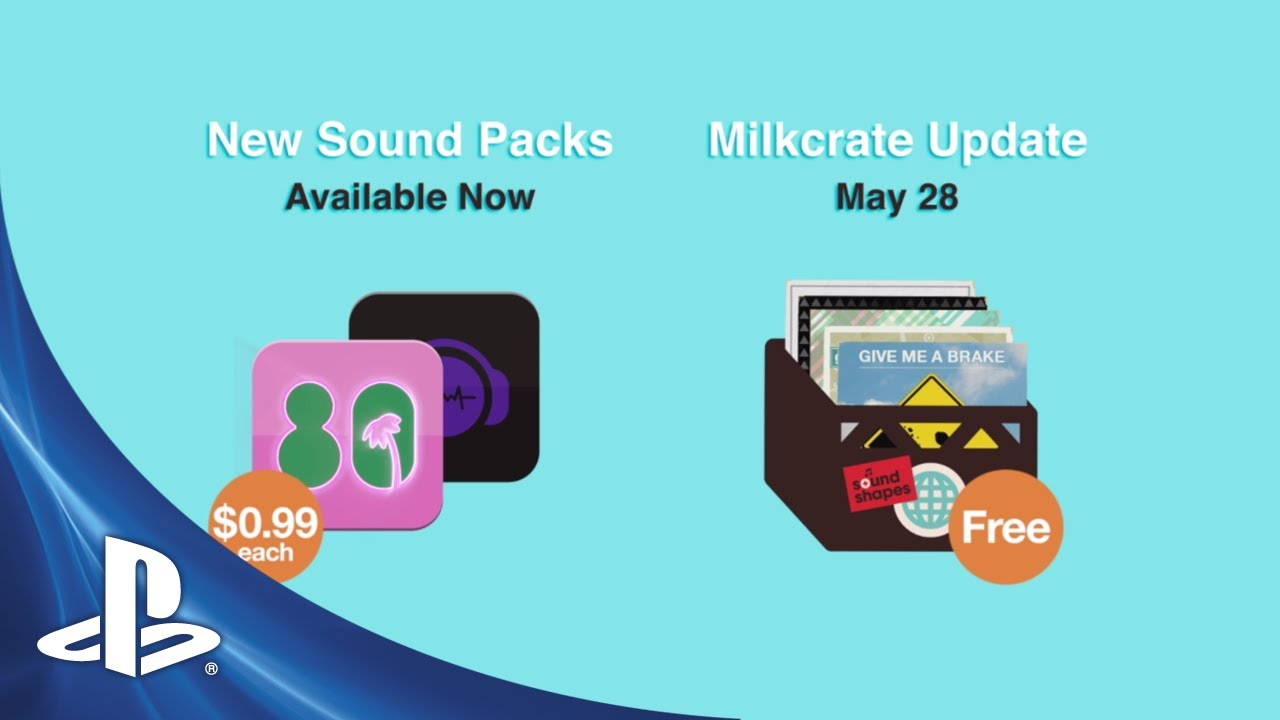 The sun is shining, the birds are chirping, and "wub" is in the air… and with the spring comes a new blast of Sound Shapes DLC. Two unique sound packs are available right now and in just a couple weeks we're stuffing the Community Milkcrate with more albums from guest curators – more on that below after this brand new video showcasing our new 80's and Dubstep Sound Packs.
First the sound packs. The 80's pack brings the synth-poppy melodies and digital drum beats inspired by the neon decade when big hair and leg warmers ruled the lands. If that's too gaudy for you, dive into the dark and dirty world of the Dubstep Sound Pack with the lurching, wobbling, big bass drops straight from the streets of London. Will you dare to combine the two?
Both packs each include new notes, loops, five new Beat School levels, and five Trophies.
And later this month we roll out a special installment of the Milkcrate, our carefully curated collection of Community levels. What's so special? Well, we asked some of our favorite people to hand-pick their favorite levels, write up liner notes, design custom album artwork, and send them your way – people like:
Japanese media artist Baiyon
Indie music label Ghostly International
Pioneering game site Gamespot
The kings of digital cool at TheVerge.com
And the fifth is Queasy-curated (we're still special, right?)
Pretty rad if we say so ourselves, and there are many more guest-curated Milkcrate albums coming soon. Stay tuned.
Both Sound Packs will be available today for $0.99 each on the PlayStation Store (PS3 and PS Vita), and the Milkcrate albums are coming on May 28th as a free update (they'll appear like magic when you log in). Hope you dig all this new content, and we'll see you soon.