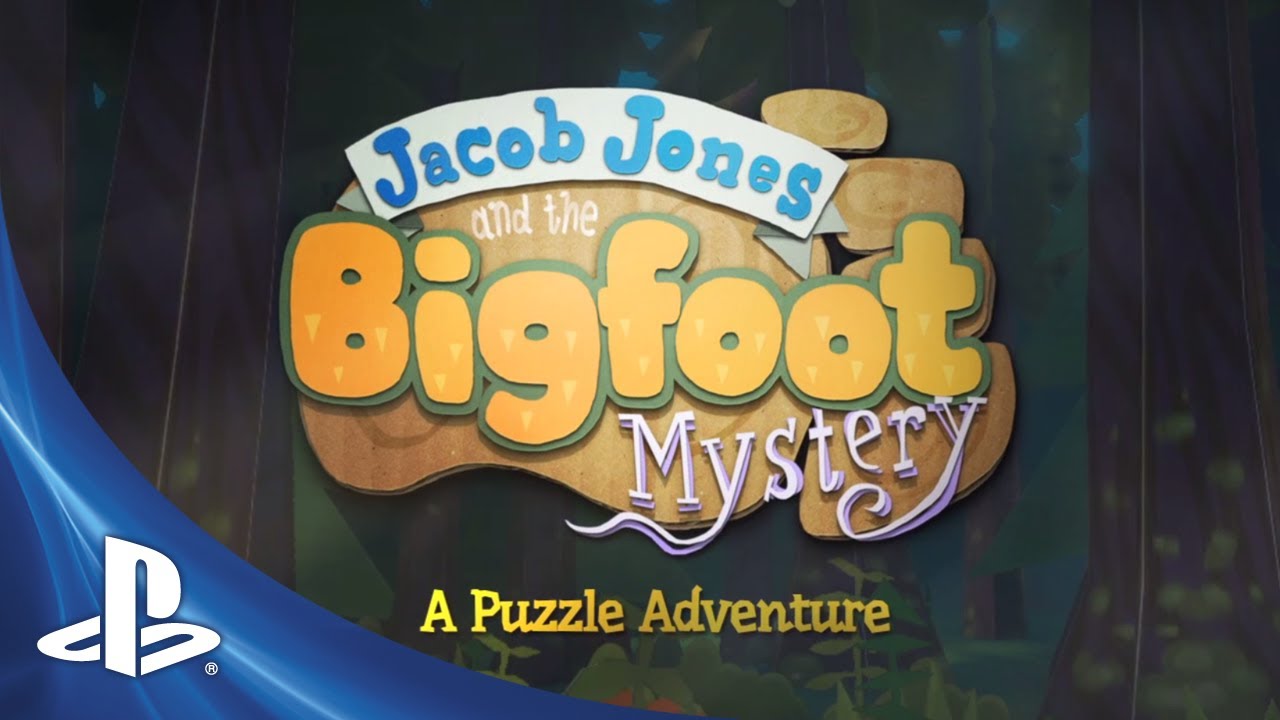 Today we're launching Episode 1 of Jacob Jones and the Bigfoot Mystery on PS Vita for just $2.99, bringing the quirky adventures of title character Jacob in the most memorable summer of his life at Camp Eagle Feather.
Eagle Feather's counselors aren't the sensible, parental figures you'd want supervising a camp filled with unruly kids. In fact, the counselors have developed a suspicious fixation, making sure every camper is well fed… extremely well fed.
Let's meet some of the characters you'll run into along the way:
Mr. Grimmel, head of Physical Education – For someone who appears to have a pathological hatred for kids, working at a summer camp doesn't exactly seem like the perfect career choice for Mr. Grimmel. Cross him at your own peril…

Mr. Thagorous, head of Science – What's going on inside the science lab at Camp Eagle Feather? It all seems a little more dangerous than your typical school chemistry lab.

Mr. Hans, Groundsman – He seems friendly enough but he's obsessed with the gophers digging up his well-maintained grounds, so obsessed in fact, he's taking drastic measures to get rid of them.

Mae Cook, Lunch Lady – Mae takes the camp motto 'Feeding the Future' to extremes. No matter what time of day, there's always mountains of food coming out of her kitchen, but surely kids are sent to Summer Camp to get some fresh air and exercise, not pig out every day?
After coping with the counselors, you've got a bunch of unruly camp mates to meet, a Bigfoot to befriend, and a host of forest creatures to help you along the way.
So, how will you investigate the intriguing events at Eagle Feather? With an inquisitive mind, of course! Throughout your adventure you'll be presented with all manner of puzzles to help you progress at summer camp. From logic, lateral thinking, math and observation, you'll be able to solve all of the puzzles interactively using the touchscreen of your PS Vita.
With a sharp mind you'll be able to work it all out, but we've made sure there's plenty of helpful hints and tricks that you'll find by exploring the camp. Stay tuned for more tips from the developer to help you navigate your way through the world of Jacob Jones and the Bigfoot Mystery.
Launching at $2.99, this first episode of Jacob Jones and the Bigfoot Mystery is not to be missed! Think you've got what it takes to tackle Camp Eagle Feather's tricky puzzles and predicaments? Prove it!