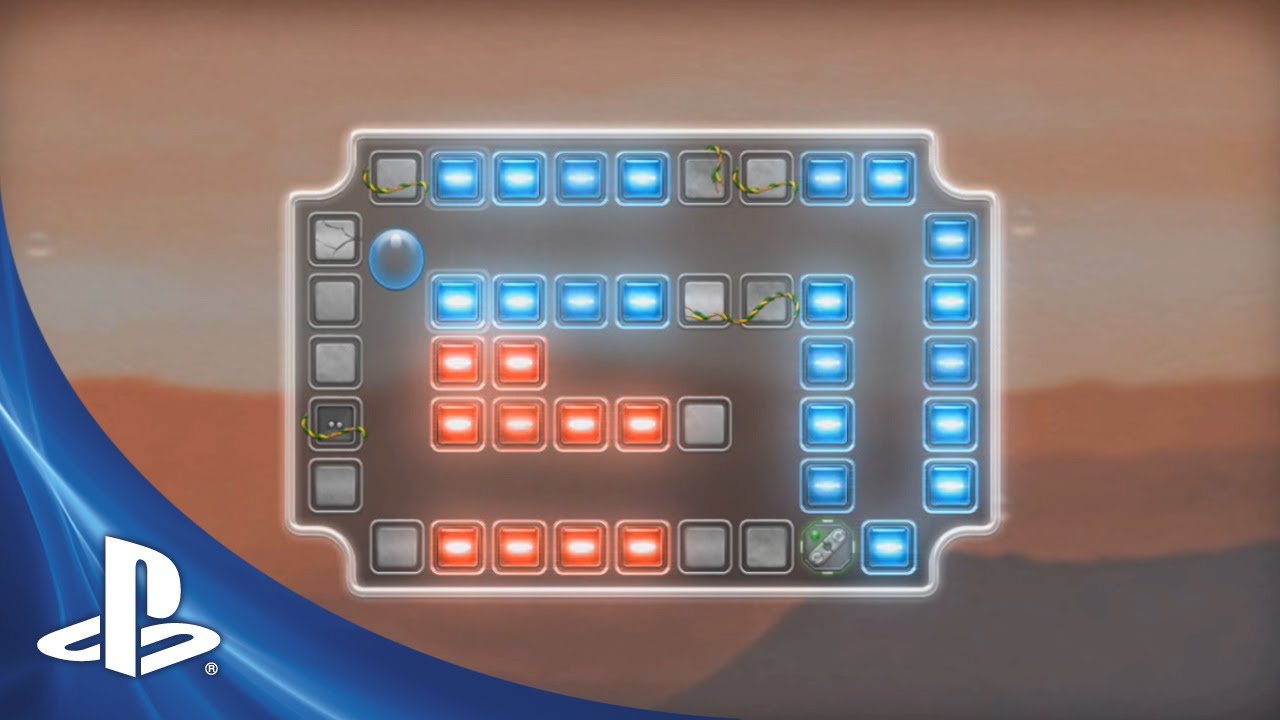 In developing Quell Memento for PS Vita, we realized that the project was first started 20 years ago! You see, the game prototype was originally created on an Amstrad CPC computer, way back in 1993! Having said that, it was very different back then – it was called "Last of the Smileys" and was a lot more 8-bit in style. As we set about improving the game for a modern release, we knew that we wanted to have a much more unique visual style. After much discussion, we decided upon a gentle old-fashioned look, in part because we read that the human brain is more intelligent when it is relaxed.
Quell Memento is intended to feel familiar, and to evoke feelings of nostalgia. After all, a game called Memento is always going to be about memories! For this reason, we wanted all the elements to be recognizable from the real world (water droplets, pearls and roses, for example). This would mean, we felt, that the player is able to establish the rules of play quickly, because they know that a pearl is valuable, or that a thorn will likely burst a droplet.
We also decided that the puzzles would be set within an old abandoned house. What could be more peaceful than that? We designed the room to be an attic crumbling with decay. It took a while to get right, because we didn't want it to be creepy or unpleasant, but we did want to arouse curiosity and make the player wonder "who lived here?"
The reason for this intrigue is that we had felt that a backstory, gradually revealed to the player, would help maintain their interest across the game (we have over 150 puzzles), and keep them going even when it gets challenging. An old man speaks to the player at intervals throughout the game and tells his story. His memories are a little muddled though, and he needs help to reorganise them and bring closure. As the player progresses through the nine chapters, the house transforms back to the way it was when lived in.
Things really clicked into place when we commissioned some beautiful music by composer Steven Cravis – a favorite of ours. He wrote a selection of soothing tracks that not only perfectly suit the story and style, but also actually help players to think.
Most games try to make you feel excited or stressed. We wanted to create a game that helped people unwind, maybe after a long day at school or work. The rear touchpad on PS Vita is a great way to play Quell Memento, as it means the screen is completely unobscured as you try to figure out the best way to complete the puzzles – although the Dpad and the Left Stick can also be used, if preferred.
We've tried to explore the core sliding block mechanic as fully as possible and in doing so we've added variations of the game rules based around things like light and electricity. As the player advances through the game, the mechanics layer up. Players will need to become smarter by letting the game train their logic skills.
Quell Memento is a very unique game, and we hope it finds a home with people who like 'thinking' games. Twenty years in the "making" – does that make it the longest Vita game in development ever?!