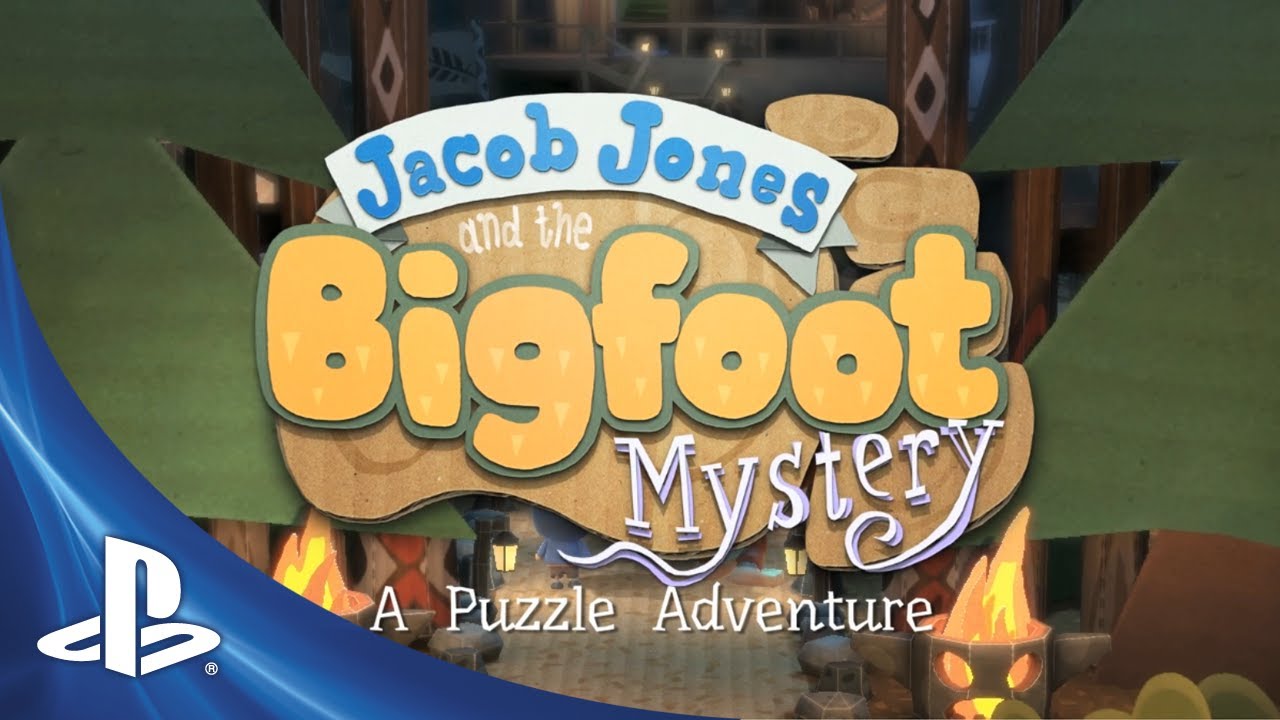 Greetings PlayStation.Blog. Jacob Jones and the Bigfoot Mystery is an episodic PS Vita adventure brimming with weird and wonderful characters and a host of brain teasing puzzles. We're delighted to show you some screens from the game, and give you some insight into the world of Jacob Jones.
So firstly, the polite thing to do would be to introduce you to our hero, although he's a slightly younger hero than you may be used to. Without further ado, meet Jacob Jones, the latest arrival at Camp Eagle Feather, the newest and best Summer Camp.
Now Jacob isn't one to mix with other kids – he prefers the great outdoors and the company of his parents, so spending his summer with a load of weird kids at Summer Camp isn't exactly his idea of fun. However, when he stumbles upon the mysterious Bigfoot, his summer takes on a whole new twist.
Developed using the powerful Unreal Engine 3, it has a charming visual style and a artistically unique world which is inhabited by vinyl toy characters. Coupled with this we have all of the technical bells and whistles you would expect to find on a cutting edge PlayStation Vita title.
Since the PS Vita system was announced we firmly believed that developing a casual and accessible title, whilst using the latest technology, would allow us to create beautifully imagined worlds that sit perfectly on the PS Vita system's gorgeous screen.
By working with some of the world's best puzzle creators, as well as the BAFTA nominated writer George Poles, we feel that we have surrounded the talented team at Lucid with true experts in their field, and created a truly beautiful and unique world for you to explore.
Look out for more from Jacob Jones and the Bigfoot Mystery in the coming weeks as we delve deeper into the background of the main characters, reveal a little about what's going on at Camp Eagle Feather, and also reveal how some of the fiendish puzzles were constructed. Stay tuned!