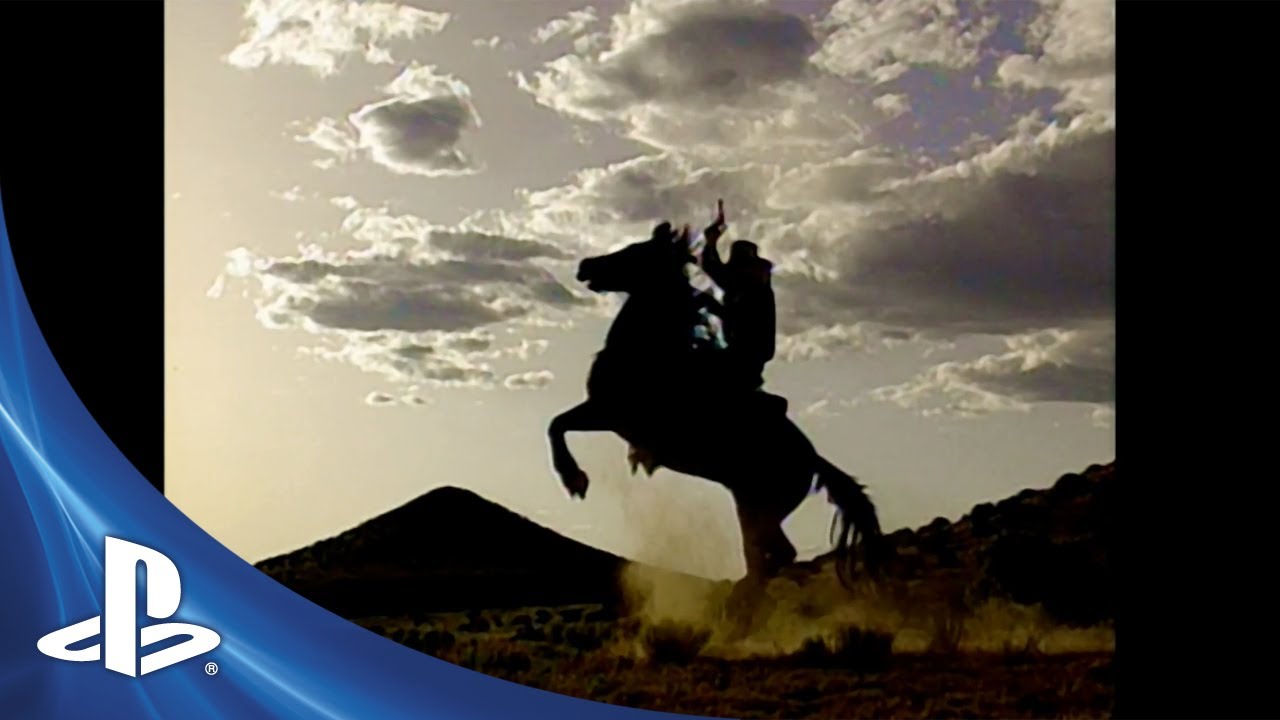 Following the successful launch this January of arcade classic Mad Dog McCree, gamers have been asking us "Where's Mad Dog 2 already?!" Well, we listened, and now I'm happy to say that you'll be searching for 'The Lost Gold' this Tuesday with the release of Mad Dog 2 on PSN. We once again went back to the original video and gave it a fresh HD upgrade for this PlayStation Move release. So pick a guide and get ready to take down the ruthless outlaw Mad Dog McCree once and for all!
This release includes a bunch of extra features, much like its predecessor Mad Dog McCree. We bumped up the original video quality, and remastered it in 720p. We created a fresh new interface to give the game a true western feel. We've added all new difficulty modes, which will give even the fastest quickdraw a run for their money in their quest to take out Mad Dog — and post their high scores to the worldwide Leaderboards.
Now this might not be the toughest shooter you've played through recently, but the American Laser Game series was a huge hit throughout the 1990s. Arcades, pizza parlors and grocery stores all had these games waiting to eat your quarters, and all you wanted to do was show up your friends to see who was the best gunner. On top of the remastered video, leaderboards and fun trophies – we've also once again included the multiplayer party mode. We got such great feedback from you all from the first Mad Dog release that we made sure to include up to four players again, so everyone can get in to the action at once!
It's easy to forget how far we've come in gaming tech over the years, but the Mad Dog series was a hilariously awesome stop along the way, and we really think you'll have a laugh too! In fact, we're releasing a fully unlockable trial experience so everyone with a PlayStation Move can give it try – free!
We love the good, the bad and the ugly (did you catch that?) when it comes to classic games, and we're very excited to share Mad Dog 2: The Lost Gold with you. Whether you remember playing or are new to the American Laser Games series, go ahead and try out the PlayStation Move version of this arcade classic. If you have yet to play Mad Dog McCree, the first in the series, grab the free trial today and see what these games are all about!
Also available with this release on the PlayStation Store is a free XMB wallpaper, videos and a bunch of exclusive Mad Dog 2 Avatars! Check out all the goods and download your free trial next week!