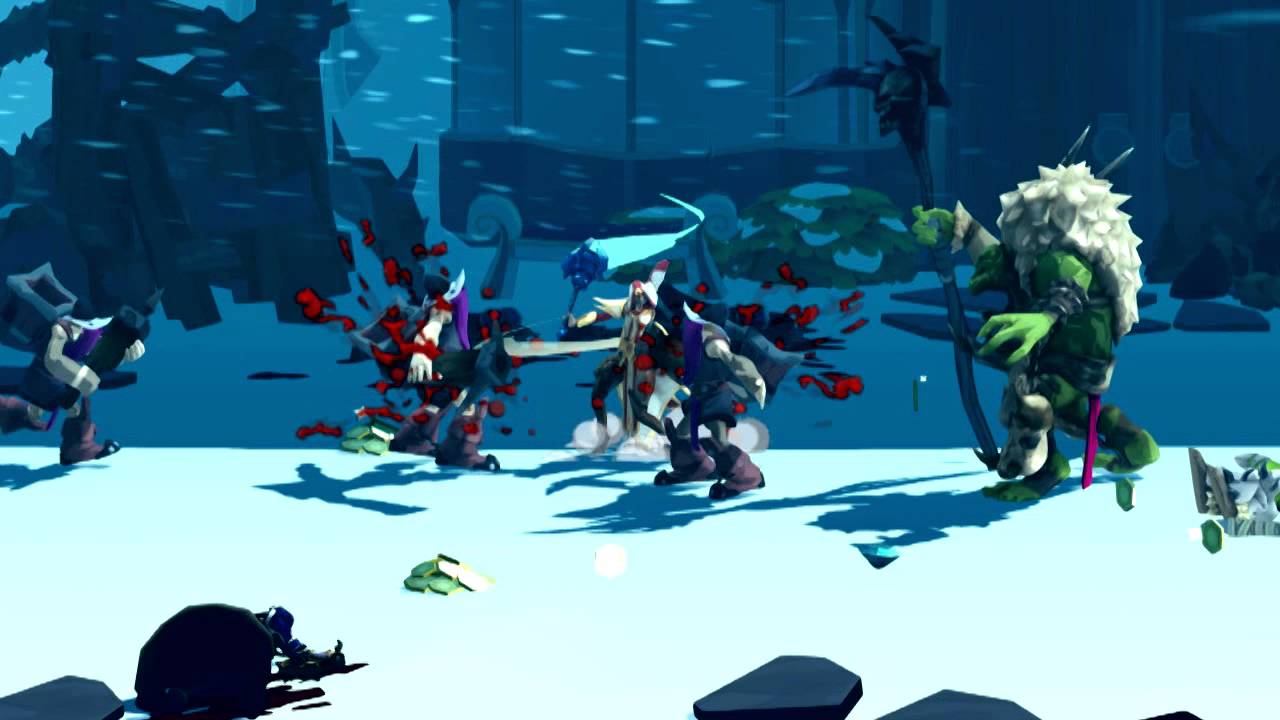 Hello again PlayStation.Bloggers, Rupert Ochsner from Deep Silver here! We're thrilled to announce that Sacred Citadel will be available on PSN April 16th, 2013, at a price of $14.99.
Sacred Citadel is a side-scrolling action brawler that offers a lot of depth, but is also very accessible for newcomers. You will fight different opponents that require individual tactics. Check out our first PlayStation.Blog entry to learn more.
Through the video featurette available today here on PlayStation.Blog, we reveal the fourth and final of the playable characters in Sacred Citadel. The other three were the Ancarian Ranger, the Safiri Warrior, and the Khukuri Shaman. Each of the four protagonists will have their own combos, special moves, skills, and equipment, and they will each play totally differently. Head to our official website to learn more about them.
So who's the final character? None other than the Seraphim Mage, a character who is very special and dear to all Sacred fans! The Seraphim has always played a unique role in the Sacred series — one could even say that she is the figurehead for Sacred.
In Sacred Citadel, the Seraphim represents the Mage class, specializing in offensive magic. She keeps to the background most of the time and casts devastating magic spells that cause elemental damage with various effects. With a spell book or a wand in her hand, she can also cause magic combo attacks using the elements of fire and ice.
Join us on our official Facebook or Twitter pages or check out more artwork, videos, and screenshots on our official website. We look forward to playing Sacred Citadel with you online starting April 16th!
Feel free to ask us more questions below, we are looking forward to answering them!