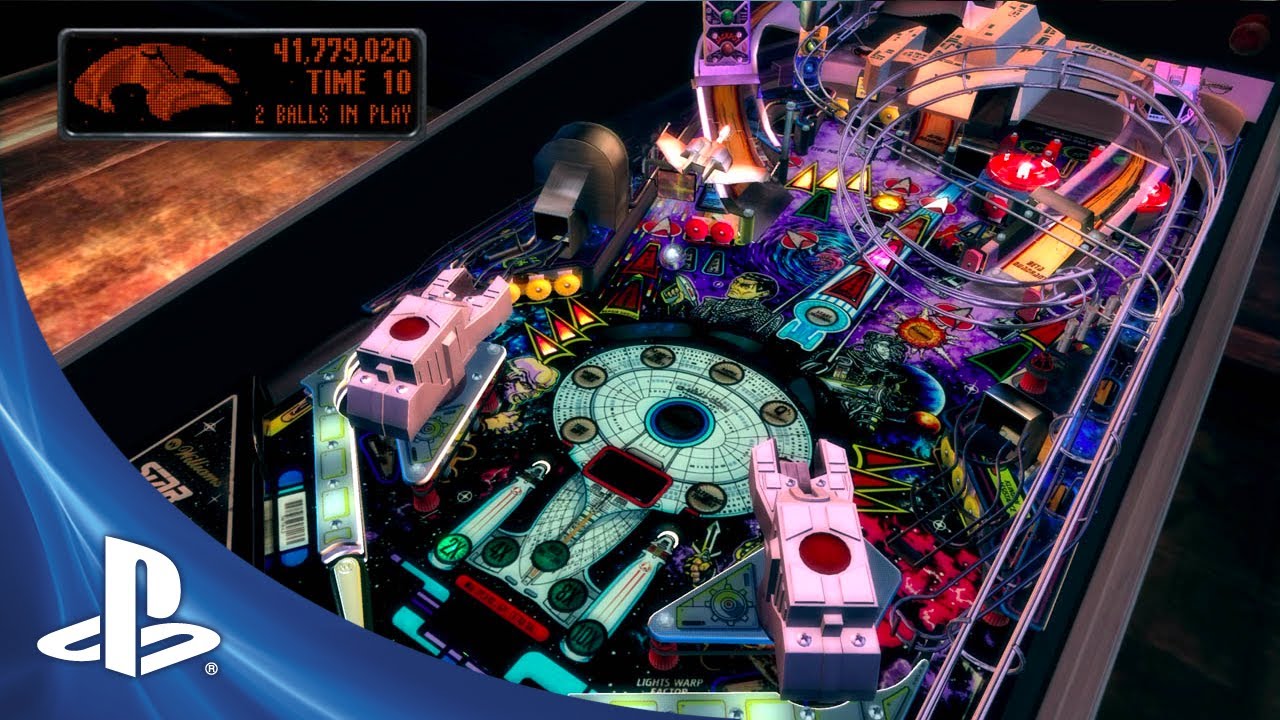 Hey everyone, Bobby King from FarSight Studios here. We just got back from Dallas and the Texas Pinball Festival. It's a tremendously fun weekend that includes playing hundreds of classic and rare pinball machines to the latest tables from Stern Pinball, like The Avengers; and Jersey Jack's first table, Wizard of Oz (which looks and plays great and features the first LCD backbox display in pinball history).
Next weekend, we'll have a booth in Milwaukee at the Midwest Gaming Classic, so if you live in the area, stop by and check out the show. There will be everything from classic video game consoles and coin-op to tons of pinball.
In Dallas, we were lucky enough to get to spend some time with legendary pinball designer, Steve Ritchie. The "King of Flow" even took some time to check out our latest PS3 feature, stereoscopic 3D before heading back to Stern where we know he's working on his next pinball design destined to be a classic.
This week we'll be releasing one of his designs, Star Trek: The Next Generation. It's an amazing table and on pretty much everyone's top 10 all-time list.
Based on the hit television series, STTNG puts players in the role of an honorary Starfleet Officer serving next to their favorite characters from the show. Features include eight different U.S.S Enterprise missions, many Multi-Ball Modes, Holodeck Video Modes and opportunities to advance in rank. One unique feature is a patented, below the playfield multiple ball delivery system, which results in continuous gameplay when balls on the playfield fall into a cellar hole. With its amazing feature set, custom speech by eight original cast members and the show's theme song and music, this table appeals to all players but is a Star Trek fan's dream come true.
While we were in Texas, we recorded an interview (to be released next year) where Steve shared some stories with us designing/developing Star Trek: TNG in addition to his favorite features of the the table. For example, when they had their first meeting with the Star Trek licensing executives, they were first told that photon torpedoes could not be in the design. With the help of Roger Sharpe's diplomatic rhetoric and Steve's insistence that he was not about to design a "mamby pamby" game – they were able to come up with compromises that led to a deep and compelling rule set. During gameplay, the player gets to choose missions that change up the objectives on the table. All of these missions are fun and make every game different. Steve and I share the same favorite mission, Battle Simulation. In this mode, the two probes are loaded with pinballs and given targets to fire at and hit. The satisfaction of getting on a roll hitting the targets is a blast. Once the player gets through all of the missions, they can earn Final Frontier multi-ball — one of the most intense and spectacular pinball experiences ever created.
For those who don't know, we owe a huge amount of thanks to the generosity and dedication of our backers on Kickstarter. Without them, the Star Trek: The Next Generation pinball project would not have gotten funded. We continue to be amazed and humbled by the tremendous outpouring of support that our game has received from all of our fans. On behalf of the entire team here at FarSight Studios, we are very proud and excited to be releasing Williams' Star Trek: The Next Generation table into The Pinball Arcade! Backers can expect vouchers for both the Pro Version of the table and the custom balls over the next couple days.