Champions, God of War: Ascension has descended upon the world. The Blades of Chaos are back in full force — maybe you've already taken them for a brutal swing this week. Either way, we're back, and this time, here to support our Champions, the God of War community, in what we hope to be a growing post-launch success – particularly with our new multiplayer. Our team is excited and passionate to provide our multiplayer community with post-launch – balance updates, upcoming weapon & armor DLC packs, and more as the community thrives.
Here are a few links to help prepare you for a long weekend of God of War: Ascension:
And be sure to stay checked-in to our official site, as we are planning an adrenaline-packed "Game w/ Dev" weekend.
While we are just kicking off the Ascension era, we wanted to encourage everyone to visit our Multiplayer General Forum to engage in upcoming community events, learn and share strategies with fellow Champions, and get the direct word from The Gods, our developers. Perhaps even The Boat Captain himself (he makes special appearances). You can also visit our Community Portal for a direct link to all of our social channels here at Sony Santa Monica.
To celebrate the launch of Ascension, we partnered up with Geek & Sundry (run by the lovely Felicia Day), to establish the Blades of Chaos as the focal point in their new video game weapon series, Arcade Arms. This pilot episode takes an in-depth look at the creation of the blades and the original Spartan weapons that influenced its design. It also features a legit weaponsmith who has to be seen to be believed. Geek & Sundry is also running an Ascension giveaway contest that's super easy to enter. After you watch the video hit this link to enter.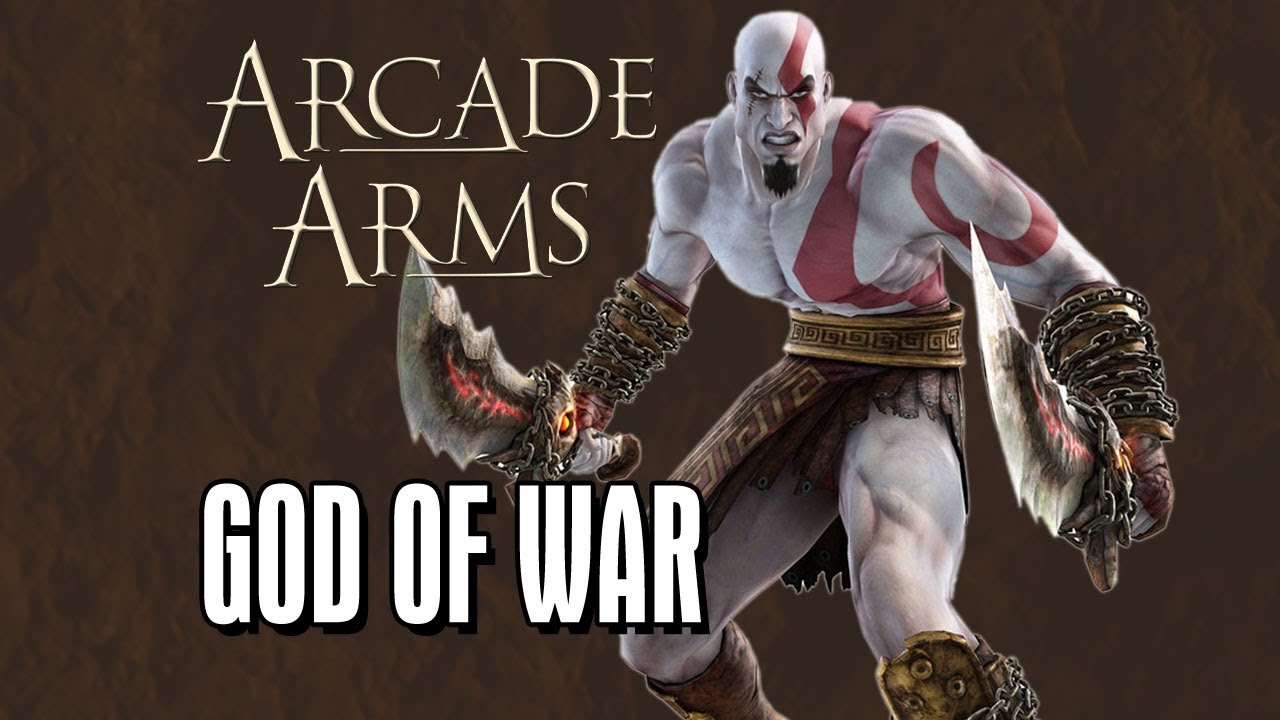 Additionally, YouTube sensation "Tobuscus" took our live action "From Ashes" trailer and gave it a very literal makeover. Prepare for a "sad moment, happy moment, sad moment, happy moment, angry moment, sad moment, angry moment, happy moment," and the beat goes on…


God of War Community Happenings
Community legend Spider-Jew has created an Ascension Community Game Night. Beginning this Saturday (and continuing weekly), he will be streaming Multiplayer matches to create an atmosphere of epic moments and a fun time for everyone getting into the craziness. The events will be on his Twitch channel. If you are interested in being on the stream, you can sign up in this thread.
Looking for multiplayer comrades or frenemies? Add your tag to this thread to join others in random bouts.
In need of a guide for those extra pesky areas? Site Gameranx has started a series of complete game video walkthroughs for your viewing pleasure.
Finally, in the lead up to the launch of Ascension, we have seen some of the most incredible fan-art we could ever imagine. Our art team has the highest respect for each of these skilled artists. We recently launched a Fandom section on our official website. If you feel you have something worthy of the gods' selection, please drop us a line.
One of our personal favorites.
Do well Champions — Ascend!