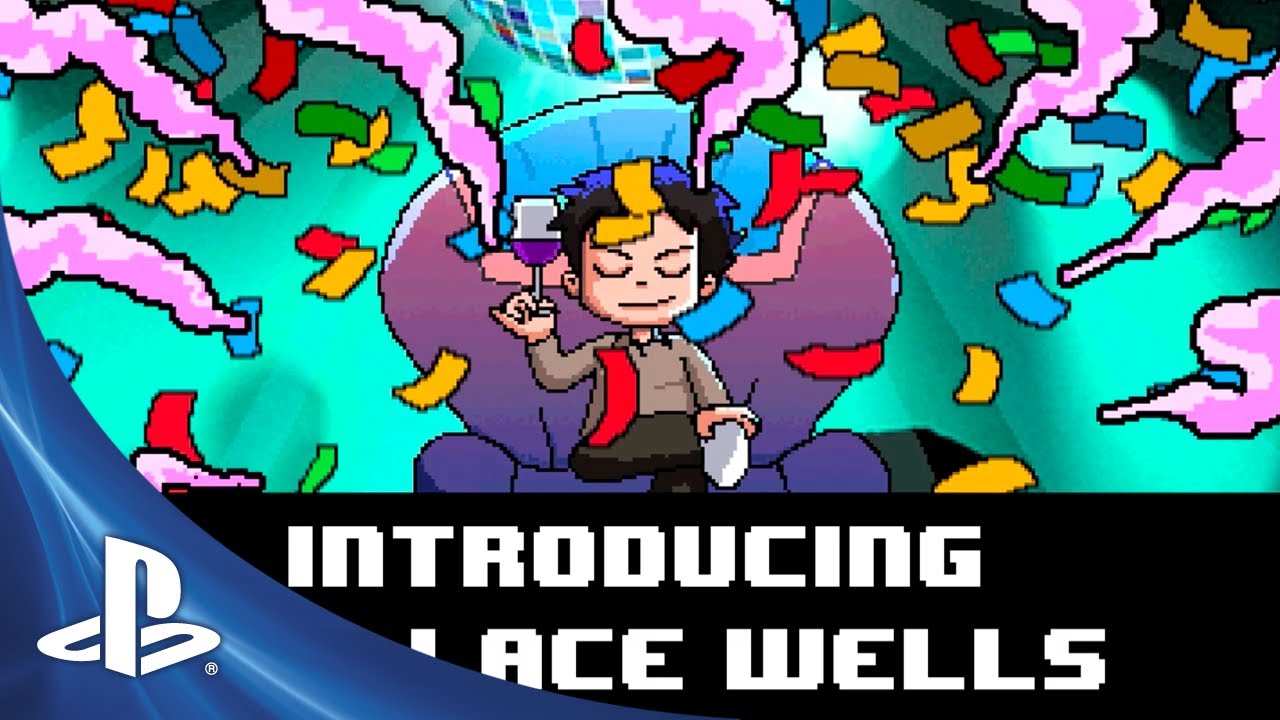 When we created a game called Scott Pilgrim vs. The World, we meant it. "But," you might have asked, "what about playing against other Scott Pilgrim fans from around the world?"
Sure, our side-scrolling beat-em-up based on Bryan Lee O'Malley's award-winning graphic novels let's you play as everyone's favorite lovable loser: the titular Mr. Pilgrim. And yes, you could team up with your pals for some couch co-op, playing as one of Scott's kooky cohorts in this charmingly 8-bit retro-gaming world (all while rocking to the chiptune sounds of ANAMANAGUCHI). But what about online multiplayer?
With the latest downloadable content, your question has been answered. Out now tomorrow on PlayStation Network for $4.99, this new DLC not only adds Wallace Wells to the roster, but also brings online multiplayer to the game. No more crowding on the couch (unless, of course, you want to… but that's your business). Instead, you can summon your pals from around the world to take on Ramona Flowers' evil exes – and earn four new Trophies while you're at it!
PlayStation Plus members get 20% off for two weeks (March 12th, 2013 to March 26th, 2013) on the multiplayer DLC, and the updated Ultimate Edition.
Check it out, and let us know how Wallace stacks up!