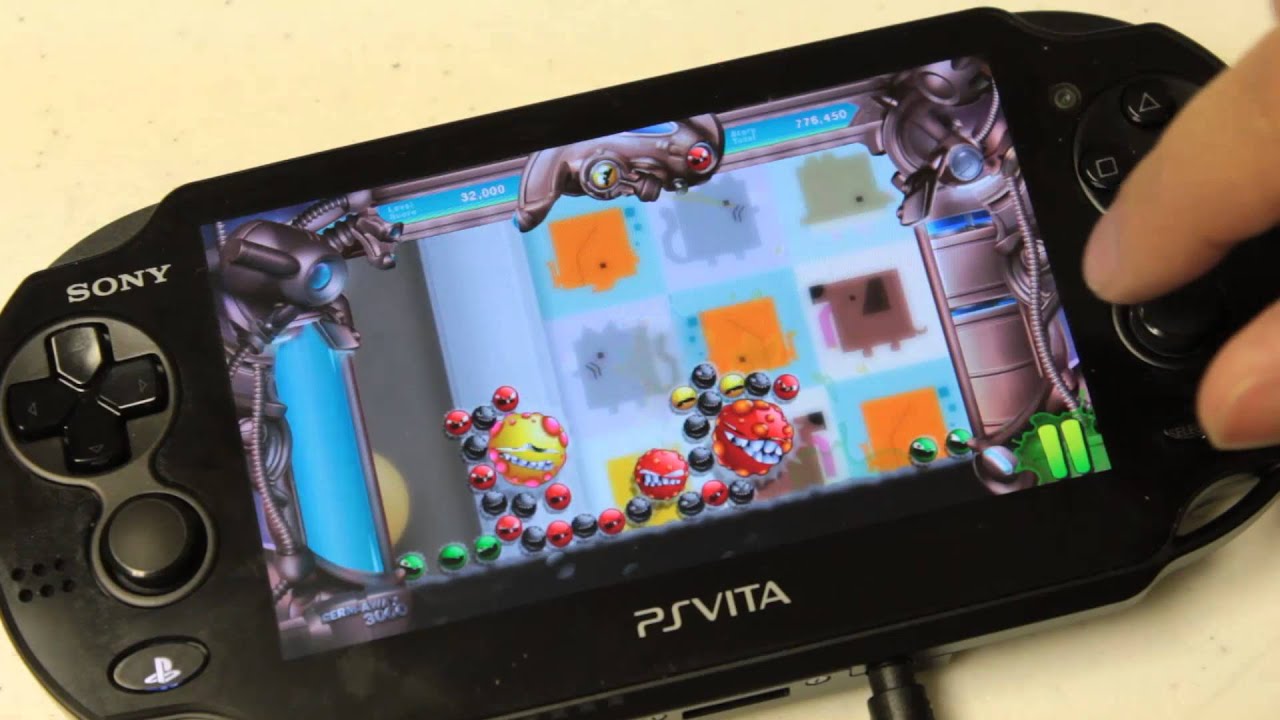 Hello again, PlayStation enthusiasts! Scott here from Creat Studios, with an update about our newest game for PlayStation 3 and PS Vita, Germinator.
Germinator is available in North America today, March 5th, on both platforms for $9.99. But if you want 'em both, there's a bundle for $14.99. If you do pick up the game on both platforms, the Cross Save feature will let you save your progress and continue on either platform. We wouldn't want to hold you back from beating the hardest puzzle levels just because you have to leave the house, would we?
We've designed the PS Vita version to take full advantage of the device's touchscreen capabilities. You can direct your Germs to shoot by the touch of a fingertip, and activate Germs special abilities with a quick swipe. Watch the video and see how it plays:
We'll have more info, updates and fun new contest giveaways by following @CreatStudios on Twitter and liking us on Facebook. This is our first PS Vita game, and everyone at Creat is really thrilled to finally embrace the platform. As always: we love what we do, and we couldn't do it without all of you! Please keep sending us your comments and suggestions, and be sure to let us know how you enjoy Germinator.