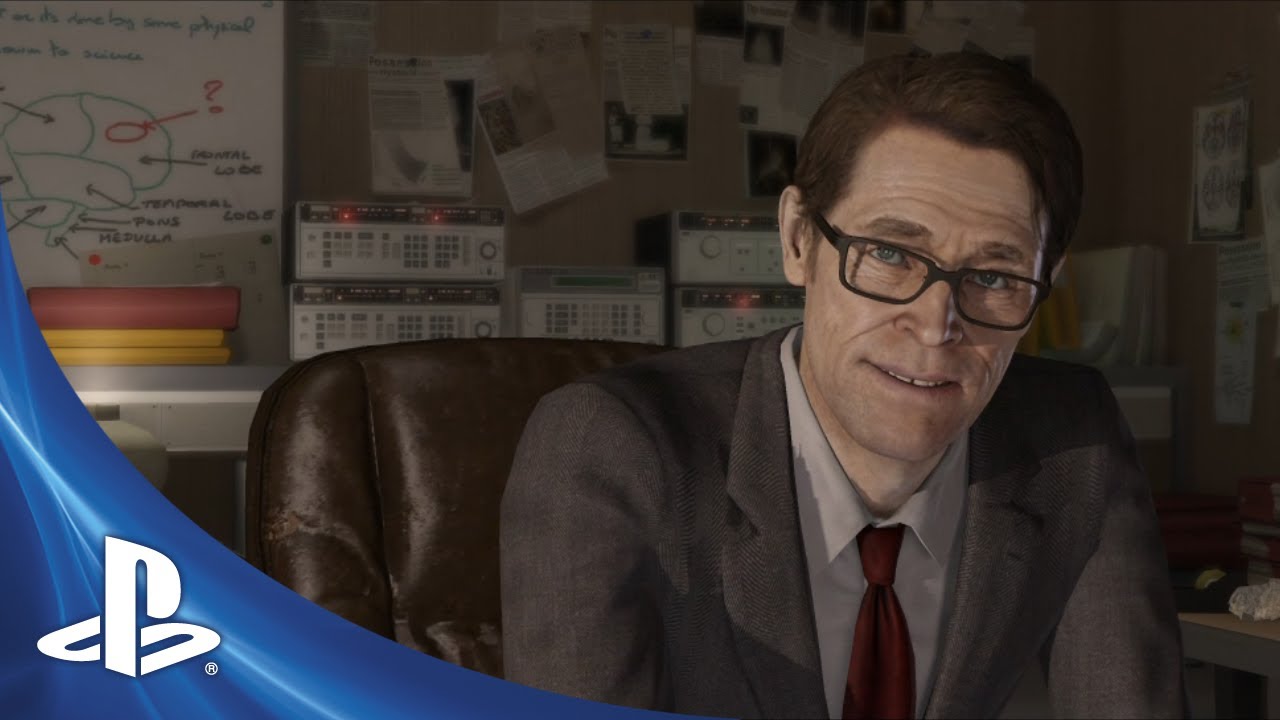 Last year at E3 we announced the much anticipated title from Heavy Rain creators Quantic Dream and the mind of visionary director David Cage. BEYOND: Two Souls is a psychological action thriller starring Oscar nominee Ellen Page (Inception, Juno) in the lead role of Jodie Holmes and featuring Quantic Dream's unique brand of gameplay.
BEYOND tells the story of Jodie, a young woman who's known since birth that she is different from everyone else. She possesses supernatural powers through her psychic link to an invisible entity she calls Aiden, and this gift has changed her life forever. Playing through 15 years of Jodie's life promises to deliver one of the most thrilling and powerfully emotional experiences on PS3.
Today, we're pleased to announce that Ellen will be joined by another Oscar nominee in Willem Dafoe (Platoon, Spider-Man) who will star as Nathan Dawkins, a government scientist who works with Jodie to analyse her powers. At a later stage we'll have lots more to reveal on the interplay between Nathan and Jodie in the game (no spoilers today!), but suffice to say they form a compelling bond and together deliver some of the most unique and powerful scenes yet seen in gaming.
We've got a gameplay trailer for you today showcasing an early scene from the game in which Nathan first meets a young Jodie (played by a child actress, not Ellen), and including some sneak peeks at other scenes from the game. Check it out at the top of the post, or right here.
And we've got an interview with Willem talking about his role in the game:
Willem's exciting inclusion in the cast is just the tip of the iceberg for our announcements today though, as we are also pleased to announce that BEYOND will be coming to PS3 on October 8th, 2013.
Additionally, everyone who pre-orders BEYOND at GameStop (or EB games for our Canadian friends) will receive an exclusive 30-minute playable additional scene DLC. We'll be announcing more details on what that scene entails in the coming months.
And while supplies last, everyone who pre-orders *at GameStop will also receive a free upgrade to the Special Edition of BEYOND, which includes:
Exclusive Steelbook Premium Packaging
Extensive Behind The Scenes Video Features
Soundtrack
PS3 Dynamic Theme
PSN Avatar Bundle
*Steelbook art not final
Hopefully you're as excited about BEYOND as we are, and remember to run out and pre-order early. We'll have much, much more content coming down the line in the coming months, so stay tuned! Any questions, just add them below.