After last week's big PS4 announcement, our intrepid EU PlayStation.Blog manager Fred Dutton conducted a fascinating interview with Sony Computer Entertainment Europe President and CEO Jim Ryan and Senior VP of Worldwide Studios Michael Denny.
Though PS4's price, release date and form factor haven't yet been revealed, Jim and Michael provide some valuable insight into the inspiration behind PS4 — as well as how European World Wide Studios teams like Guerrilla Games, Evolution Studios, and Media Molecule are leading the charge into the next generation of gaming.
PlayStation.Blog: Why did we settle on February 20th, 2013 to announce PlayStation 4?
Jim Ryan: Well, we fixed on the launch window – Holiday 2013. Once that decision was made you have to work back from there and really the main factor is the availability of some great games to share with the world. Once it became clear that we had large number of exciting games to share, this window around 20th February became very logical.
PSB: It must always be tempting for developers to fixate on the added horsepower that new hardware offers. But how much emphasis do you put on the importance of innovating gameplay, rather than just focusing on visuals and performance?
Michael Denny: As a first party studio one of our roles is to try and differentiate the platform. It's great sometimes to look at the big genres – such as Killzone pushing forward the FPS – but we also want to define new genres and do things that are innovative. Now, the tech can help with that as well, by removing constraints and barriers, and giving developers more creative freedom. The two go hand in hand.
We don't like to be over prescriptive with the teams, though it does generally start with them having a wish to innovate and find new experiences. Then we look at what the system can do to help that.
PSB: It was fun to see a new mascot platformer, Knack, announced at the event, in the grand tradition of Crash Bandicoot and Ratchet & Clank. Do you see these sorts of titles as integral to a new console launch?
MD: With Mark Cerny at the helm, it's just fantastic to see. I think it shows the intention. Mark put it beautifully when he talked about going back to the joy of play. And when you see these mascot platformers it does bring a smile to your face. When you see how he's taken Knack from a small creature made up of so many different parts and the physics system that's going on – you just know that is going to play so well and be so much fun.
I think there's always a place for a great new character. I look at a game like LittleBigPlanet – there's the innovation with the Create, Play, Share system, but you forget that at its heart it had a fantastic central character, and it was a great platformer as well. There's always a place for new character-based games that give us something a little different.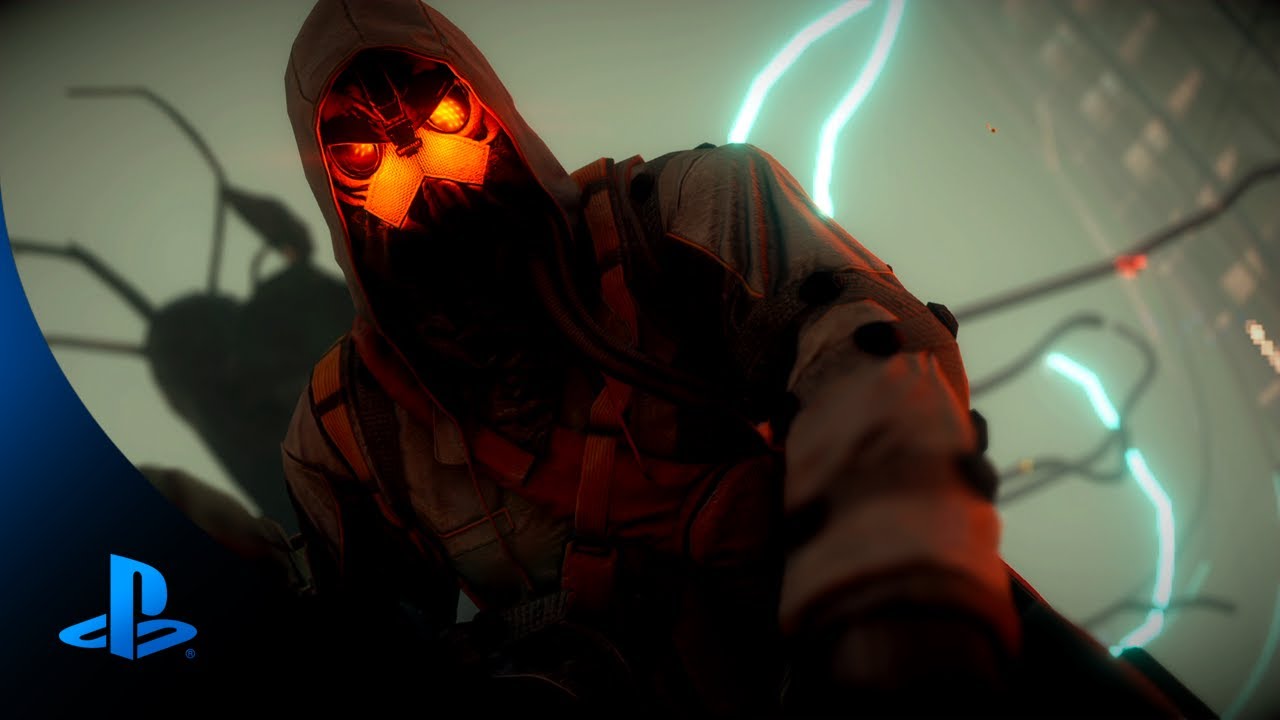 PSB: It was nice to see so much European development talent on stage…
JR: Yes, it was. I think it was great that there was a lot of European talent, but equally that there was great representation from the Japanese community as well and, of course, some highly revered American developers too. It was a good balance.
PSB: Do you think the European game development scene is in good health right now?
JR: Yes, certainly with our own studios. We've several pillars of strength – Guerrilla, Media Molecule, Evolution and David Cage at Quantic Dream. European development is in great shape and it has a big role to play. There's huge amount of innovation in Europe at the minute.
PSB: Will the indie community have a big part to play in PlayStation 4?
MD: Yes, absolutely. It's always been part of our remit to offer different and unexpected experiences, and often the indie community thinks in those sorts of terms.
From a first party perspective we have an external development studio that's always reaching out to new start-ups and new innovators. People forget Media Molecule were just four guys when they first came to us with an idea. And that goes on all the time – not just in the UK, but throughout Europe as well. There are lots of new teams coming through. We're always looking for new teams with big ideas and big ambitions.
PSB: Europe is a complex continent, with so many linguistic, legal and cultural hurdles to maneuver. Do you think we'll see a more global approach with PlayStation 4 when it comes to software release date parity and service roll-outs?
JR: I think we're getting a lot better and are a lot tighter than at any point in our history in having a coordinated approach across Europe, and also with colleagues in the US and Japan. I think we get a little better with every year that passes, with every major release that passes. We localize into more and more languages, which we see as really important in maintaining the strong market share that we have in continental Europe – which we intend to preserve.
PSB: How do you see the PlayStation Plus service evolving over the next couple of years as PlayStation 4 enters the ecosystem?
JR: We're very happy with the service that we've been able to offer with PS Plus. It's been really well received – the value is quite extraordinary and the take-up has trebled over the course of the past year. We definitely see that as a core part of the way forward. We're not yet in a position to disclose our plans for the future of PlayStation Plus but there will definitely be a prominent role to play for it in the PlayStation 4 landscape.
PSB: Where does the PlayStation 4 announcement leave PlayStation 3?
JR: Typically history can help us only so far here. We're actually still selling PS2s in regions such as the Middle East seven years after we introduced PS3. There are a number of reasons why the transition might be a bit more accelerated this time round, but PS3 is a very important part of our portfolio, certainly in 2013, 2014 and probably beyond that.
I'd point to the software line-up on PS3 that we have coming up – God of War: Ascension next month, The Last of Us, which is looking great, and Beyond later in the year. And there's other stuff yet to be announced which is highly significant too. There's a lot coming on PS3 and it's going to be very important to us for some time yet.
PSB: What was your favorite moment during the show?
JR: I think seeing Bungie up there demonstrating a PlayStation project – that was very cool. And to have exclusive features on the PlayStation SKU of Destiny, that's very exciting for us. It's something that's been missing on our platforms and it's something that we're really thrilled about.