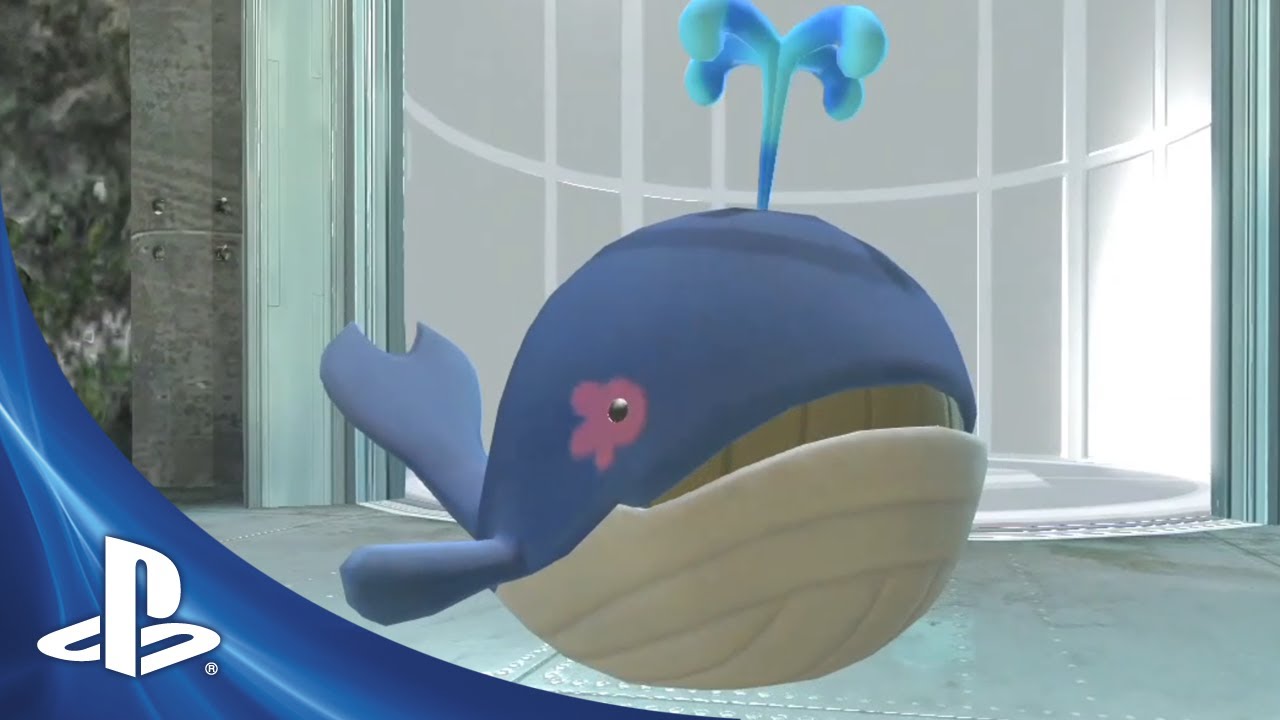 It's a busy week in PlayStation Home, from a huge list of early-access items in x7 to the new Gift Terminal in the Casino. Highlights include new Peakvox Ninja outfits, Billabong clothing, as well as the eagerly anticipated MoCap-created gestures from nDreams. Juggernaut surprises us with a charming little farm personal space, Bramblenook Farm, and thar's even a quest fer th' band 'o pirates 'o Home in th' Activity Board! Where will you begin?
nDreams – Animations & Gesture Packs + Chameleo Mannequin & Tee
Animation & Gesture Packs
nDreams took a trip to the world famous Pinewood Studios and recorded some new dances and gestures for Home in one of their state of the art motion capture suites. The quality of all the moves is better than anything else in Home right now. With four dance packs and four gesture packs there are plenty of new ways to show off in Home.
Chameleo Mannequin & Chameleo Tee
In Home you always want to be wearing something fresh and new, well with the new Chameleo Clothing range you can be without having to dive into your wardrobe. The Chameleo Mannequin is a full body outfit with a suit that rotates through five fashionable patterns. There are also three Chameleo Tees that cycle through 10 patterns each.
Juggernaut Games – Bramblenook Farm
This week, Juggernaut Games releases the Bramblenook Farm personal space. Relax and get back to nature in this charming country farm! You can raise plants and animals to improve your farming skills. Chop wood and level your woodworking skills to create furnishings for yourself or to gift to a guest. You can also place crafted furniture items in Bramblenook Farm for no furniture cost!
Lockwood – Dream Central + LMO Superpower Locomotions
Dream Central
Dream Central is the gateway to your dreams. A portal to all your favorite apartments and stunning locations across the Dream Universe, it also provides previews of forthcoming spaces in its purpose built cinema. For favored Figment followers, there's a hint of more to come…
LMO Superpowers!
Most superheroes are struck by stray asteroids, or contaminated with radiation to get their powers. Sounds painful and dangerous! It doesn't have to be that way. Lockwood can make you even more Super with their new range of LMOs!
The Lightning Rider not only gives you a heroic walk and stance, it also monkeys around with your DNA turning you into a crackling ball of lightning energy! The Master of Rock gives you dominion over everything stony, from the tiny pebble to the mighty boulder. Flame Flight and the Cape of Flight are two approaches to the same superpower. For mavericks, set your hands ablaze and soar through the skies like a jet engine. The traditionalists out there will probably prefer a fluttering cape, that also looks pretty cool when just standing around.
If you can't choose, buy the multi-pack and switch your power to match your mood.
VEEMEE – Billabong
The popular Billabong store has a load of new gear for all you fashion conscious guys and girls. Pick from a range of hats, shorts, hoodies, tops, jackets, dresses and 2-part bikini bundles. The "AXS Fedoras – Warsley Chocolate" men's hat is an instant classic. Don't miss the beautiful new "Away We Go – Charcoal" and "Prohibition – Charcoal" dresses. The "Allison – Coral – Bundle" and "Kellie – Coral – Bundle" 2-part bikini bundles are perfect beach side apparel.
O-Two – Peakvox Ninja + Labs
Swift and deadly ninjas will have some new clothing to enhance their swift, but not heard, actions. Head to Peakvox Ninja today and be the most deadly assassin out there.
If you haven't discovered the wonderful world of O-Two's Peakvox Labs, get thee to the Labs now! There's a lot to explore, secrets to uncover, several games to play, and rewards to earn!
Konami – Gogo Girls
Konami is back with another update to their popular Raver line. Buy a multitude of clothing pieces for gogo dancing. Impress the rest with your dance moves while you wear these appealing clothing items.
HellFire Games – Home Tycoon's New Building Pack
Add a touch of color to your Home Tycoon city with the Ocean Breeze Building Pack! This new pack unlocks four festive residential buildings: the Sea Shell Cottages, Blue Mist Lodges, Oceanview Condos, and Wave Break Estate. Spruce up your beachfront property in Home Tycoon today!
Granzella – Hina Doll, More Lei Pareo + Wizards!
Wizards
The Wizard outfit for men has arrived! Hat, gloves, gloves with broom, jacket, pants, and a pair of boots are all included in the set. Available in white, black, red, and blue and includes the perfect feathered hairstyle. In addition, the Flying Broom locomotion item can be used to fly up in the air. From the R1 Button's menu, you can change between three poses when riding the broom.
Lei Pareo
Granzella introduces new colors for the Lei and Pareo Set! This 2-piece set includes the Lei That Hangs Around the Neck and the airy Low-rise Pareo. Passionate red, fresh leaf-like green, attractive adult black, and dazzling white are all available now. Wear a new color Lei and Pareo and enjoy a fresh sense of openness.
Hina Doll
Wishing for the happiness and health of girls, 7 plush dolls have arrived. It's time to decorate for March 3rd, Girls' Festival. If you decorate with these beautiful gorgeous dolls, you'll set a mood of full bloom spring. Decorate with these 7 full-fledged dolls and bring spring into your personal space!
Digital Leisure – Casino Gift Terminal + Aquarium Deco Update
Casino Gift Terminal
Looking for the perfect gift for that special poker player in your life? Or maybe you want to play a progressive bingo game with your chipless friend? These issues, and many more, can be solved with Digital Leisure's new Gift Terminal! All you have to do is walk up to the terminal, located in the upper area of the concourse, select your friend and the amount of chips you want to gift, and boom, your friend can now join you in your favorite casino games. For the first week only, when you purchase a gift of chips for your friend you will receive an additional 10% back in chips in return. Head on over to The Casino and deal yourself and your friends in!
Aquarium Deco Update
Good news buoys and gills, Digital Leisure is adding a new decoration pack to the aquariums! The Lost at Sea pack includes a sunken battleship, a sunken pirate ship, a sunken cannon, and a treasure chest. Take this oppor-tuna-ty to turn your tank into a legendary underwater excursion. Or, if your friends reel-y need some new decor then gift them a few of these ornaments. Dive into your tanks with this update. It's your aquarium, your rules!
x7 Update
This week in exclusive VIP nightclub x7, there is a new freebie and exclusive value bundle plus dozens of members only early-access cool new clothing and outfits from Billabong, VEEMEE's HGL and Lockwood has tons of glowing earrings (even Blacklight Glow Bunny Earrings)! Head to x7, take the elevator upstairs, check out these fine items, then dance the night away!
Community Theater Update
If you missed the big live stream of the PlayStation 4 Event last Wednesday, you can head to the Community Theater and enjoy it for another week. Bring some popcorn and a couple friends and share in the excitement.
Mall Update – The Virtual Item Showcase, Volume 77
Magnus is back again, sharing with us all the hottest new items this week. Check out the video below for all the details. Enjoy this week's Virtual Item Showcase.
See you in PlayStation Home!