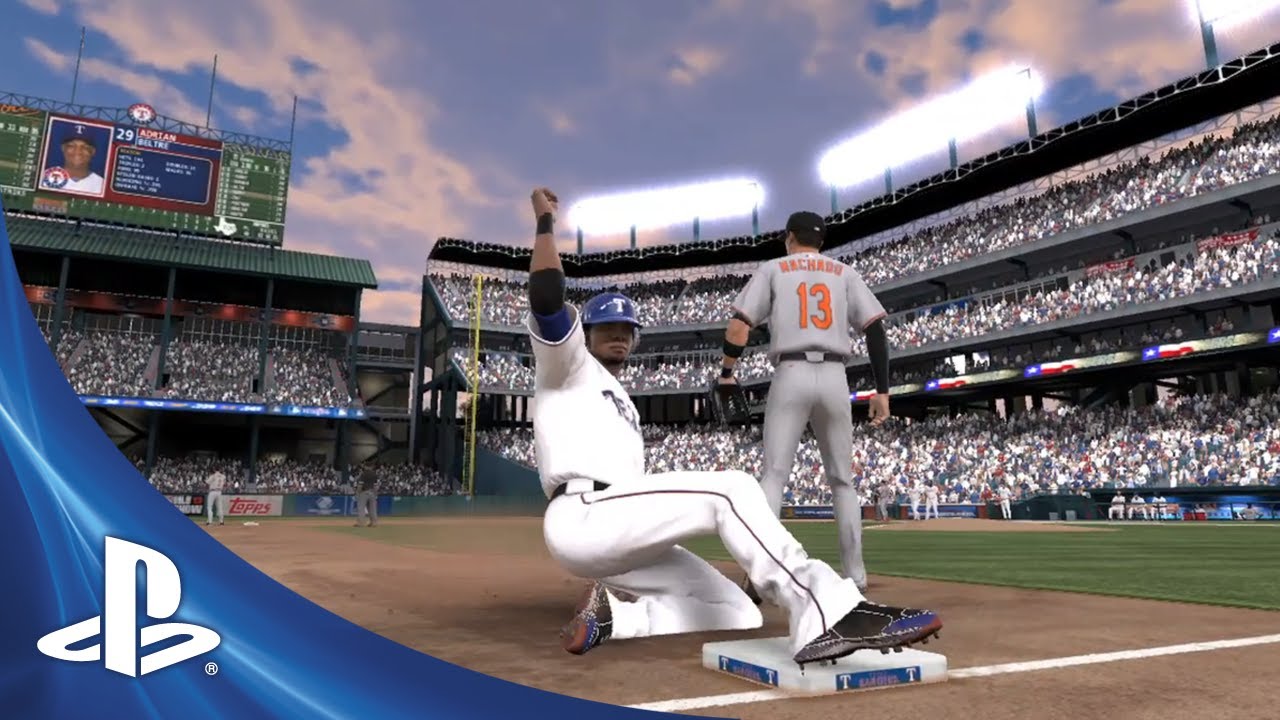 Howdy fellow gamers, Nick Livingston back again to introduce another new feature in MLB 13 The Show. Today, we're going to talk about how MLB 13 The Show will bring you closer to Major League Baseball than ever before with our brand new mode, The Show Live.
The Show Live allows you to play any games from the 2013 MLB schedule with the most up-to-date rosters, lineups, and statistics, fed directly from MLB.com. Whether the game is starting in an hour, or was played a month ago, the presentation and commentary in The Show Live is dynamic to the landscape of the MLB on the date the game was scheduled. Relive a player's 40th Home Run, clinch the pennant for a team that choked it away, or play along with the game you're watching or listening to. The Show Live is a mode for the truest of MLB fans.
Please note that the video footage is of a work-in-progress, and many things will update before we hit the shelves.
Lastly, here's a look at the PS Vita version of MLB 13 The Show. We can't wait for March 5th, 2013. Can you?