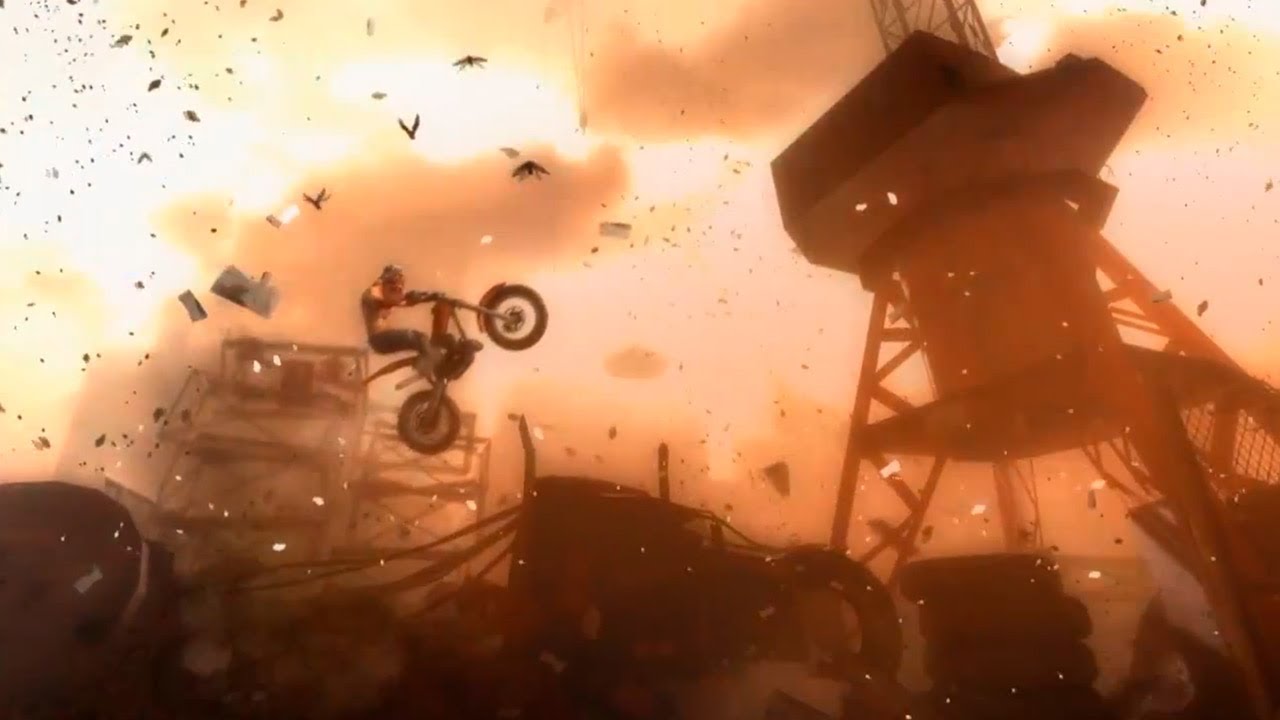 One of the really cool features in Urban Trial Freestyle for PS Vita and PS3 is the ability to customize your motorbike — but it's more than just picking out shiny new parts. Bike customization is a key factor that directly affects your performance in both the Stunt and Time Attack Modes. Bike Customization allows you to adjust your bike to best meet the conditions on each of the available tracks.
Urban Trial Freestyle provides you with three main bike components to customize your vehicle — engine, chassis and wheels — customizing these parts influences three main parameters: speed, acceleration and handling. As you advance and unlock more parts, you will ultimately have four engines, four pairs of wheels and four chassis to choose from, giving you altogether a possible of 64 combinations.
If you maximize the speed parameter, you will compromise balance (along with more rigid chassis), so you will perform better in Stunts like Highest or Longest Jump but worse in Flip Meter. When you want to beat a particular Stunt record, the choice is pretty simple and you would focus on one or two factors. For Highest Jump, a good choice would be a powerful engine for maximum speed and a stiff chassis so you don't lose too much energy when hitting the ramp. On the other hand, when you want to set a new record for the whole track, there are no simple solutions. It depends on the style of your ride and obstacles throughout the track, so there are lots of combinations to try.
Challenges Mode in Urban Trial Freestyle features five additional tracks. In this mode, gameplay on each track is based on twisted mechanisms, and totally different goals to achieve. The key factor here is that you use the skills that you acquired in the Stunt & Time Attack modes, but in totally different and twisted conditions. I don't want to spoil all the fun and surprise, so I will describe only one of them for you – you'll need to discover the rest on your own. :)
The Defying Gravity Challenge lets the player shift gravity with gyroscopes (integrated in both the PS Vita and PS3 versions of the game). This is really fun and twisted gameplay; when you shift the PS Vita or DualShock 3, you can ride on the walls or even ceilings. The goal here is to get to the end of the track in the fastest possible way. However, due to the change of gravity, there are a myriad of ways to do it. Mastering the control of the bike along with the shift in gravity is challenging and, when you achieve it, you can look for the optimal route though the track!