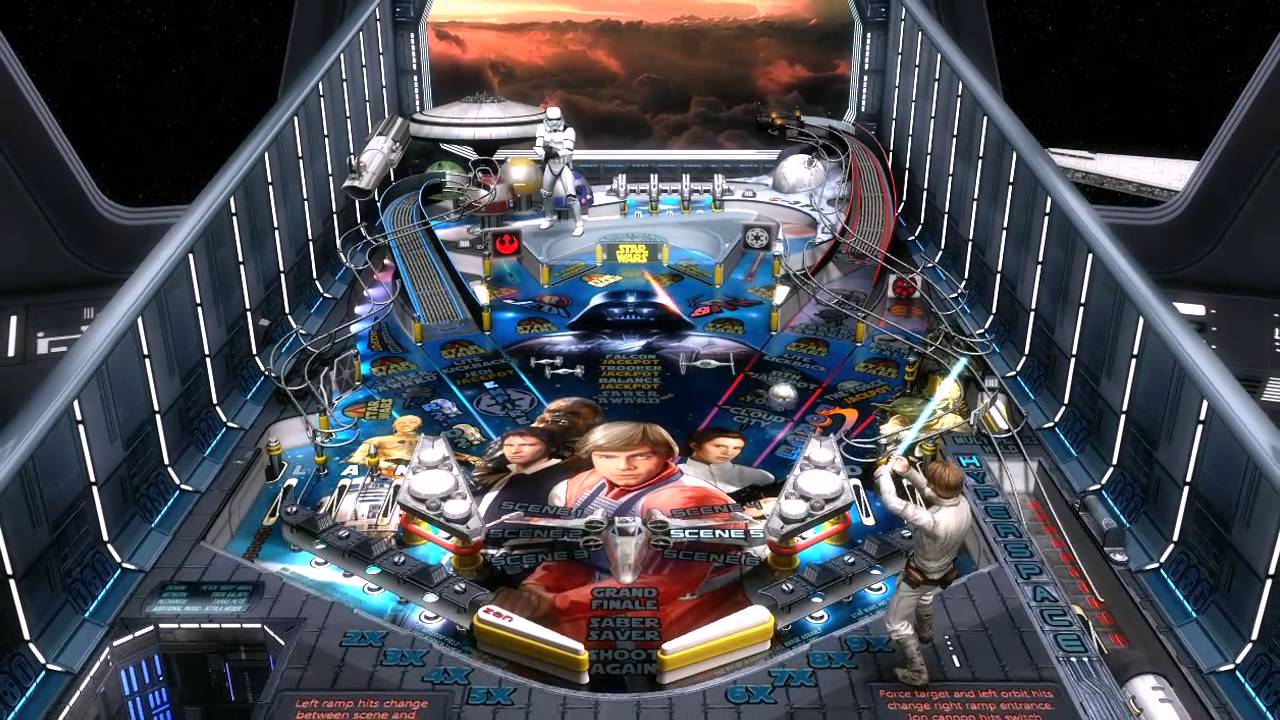 If you missed the Star Wars Pinball announcement from last week, you can read all about the game in the announcement blog post. Today we're taking a detailed look at the Star Wars Episode V :The Empire Strikes Back table.
The Star Wars Episode V :The Empire Strikes Back pinball table is inspired by the events of the beloved film. The exciting action takes center stage on the main deck of the Executors Star Destroyer, and features iconic scenes that play in the dot matrix display when missions are activated during gameplay.
Join Luke Skywalker as he embraces the power of the Force and leads the charge to repel the advances of Darth Vader and the Galactic Empire. The experience would not be complete without a host of fully functional 3D objects including an AT-AT walker (with circling Snow Speeder!), a Tie Fighter, Ion Cannon and, of course, the emblematic lightsabers of Luke Skywalker and Darth Vader.
Activating missions on the Star Wars Episode V :The Empire Strikes Back table can be done by hitting the center bank and collecting the letters to spell out STAR WARS. You can then choose which scene to start, causing the Executor to jump to hyperspace and fly to the affected planet of the chosen scene. There are five missions to complete before activating Wizard mode, which drops you in the middle of an epic battle between Luke Skywalker and Darth Vader!
One new feature in this table: checkpoints for the table missions! This will really benefit your game if you happen to run out of time or encounter a ball drain in the middle of a mission. The next time you start the mission, you will start at the last checkpoint.
Star Wars Pinball will be available as DLC for Zen Pinball 2 on PlayStation 3 and PS Vita later this month, as Cross-Buy entitled content. Look forward to a detailed look at the Boba Fett table next week — until then, may the Force be with you!