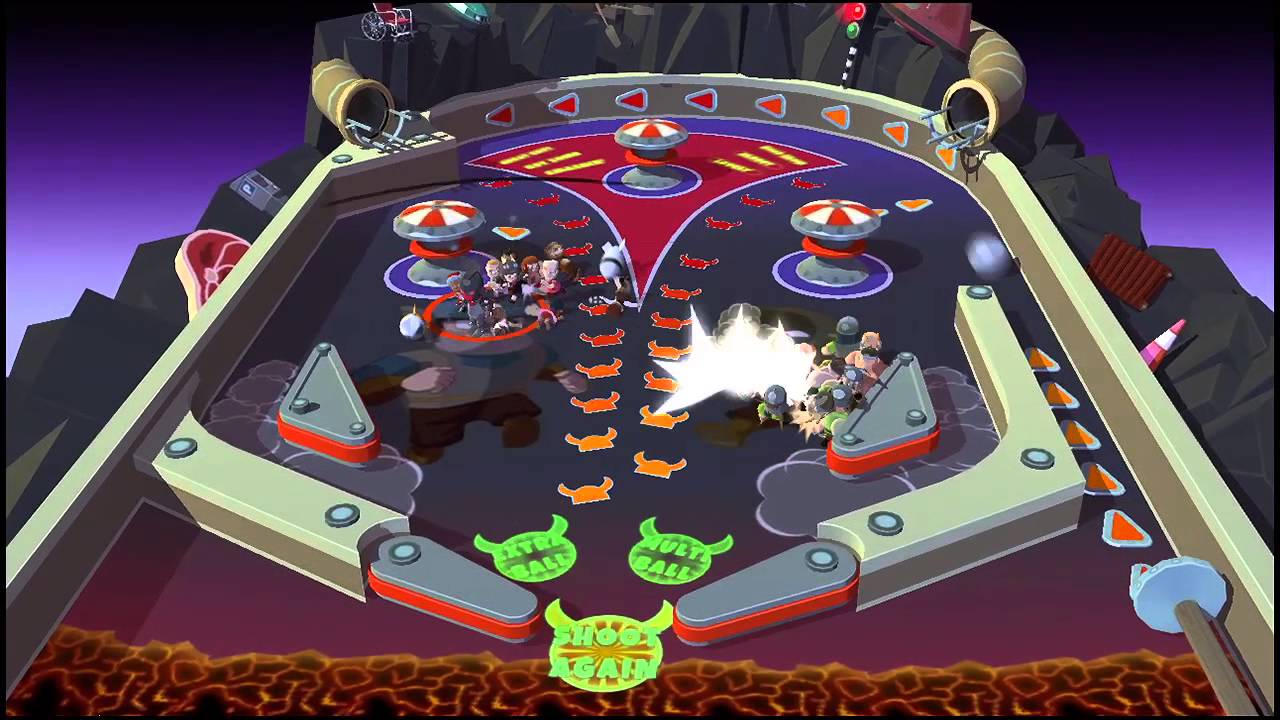 Hey everybody! It's been a while since When Vikings Attack was released and we've been a bit quiet since then but rest assured it was because the team have been hard at work on lots of exciting stuff! So exciting in fact that this may break the exclamation point button on my keyboard!!
As you may have seen last week, we released a new DLC pack loaded with new content, entitled When Vikings Relax!
When they were making the main game the team had loads of great ideas for vs. mode maps that just didn't fit with the theme… huge spinning razor blades, collapsing floors… mini golf. So we've stuffed this DLC pack with all that and more!
As well as the vs. maps we have also added a whole new game mode for all those people who wanted a little bit more single player fun. Enter the coliseum and challenge never ending waves of history's greatest warriors in Solo Survival mode! Defeat them all to add them to your character collection then keep going to see how far you can get in the global rankings.
In the pack you will find:
10 new vs. mode levels – Each one themed around recreational mayhem with a unique environmental hazard to watch out for.
Solo Survival mode – A new single player game mode where you face off against waves history's greatest warriors, survive as long as you can and get to the top of the leaderboards.
New unlockable characters – Unlock 10 warriors in solo survival
6 new trophies – New specific challenges based around the DLC content to unlock
As well as all of the above, we are celebrating the release of the game in Japan with a few additions. Not only will you be able to unlock the exclusive Japanese character The Tired Oyaji in the Relax pack you will also be able to purchase some new costumes based around everyone's favourite Japanese cats, Toro and Kuro!
Oh and it's all Cross-Buy too so buy on one platform and get the other for free!
The When Vikings Relax DLC pack is available on the PSN store right now along with the Toro and Kuro costumes.
AND THAT'S NOT ALL!
There is now a Trial available on the PSN Store so if you still haven't tried the game then we strongly recommend that you download it post-haste and try the multiplayer mayhem for yourself. The trial lets you sample 1 Adventure level and 1 vs. game mode all with up to 4 players on and offline.
AND THERE'S MORE!!
Think there couldn't be any more? Well we have also released a new patch for the game. Since release we've had loads of great feedback and the team have been paying attention to the 2 most requested features that people wanted to see… So they've added them in for FREE as a thank you. For Vita players we have added in Ad-Hoc support for local play and for both PS3 and Vita we have added in full cross-platform invites to make joining games across PS3 and Vita even easier.
I think that's it for now… just a final big thank you to everyone who's bought the game already and said lovely things about it online! We hope more people take the time to try the Trial and you all continue to enjoy the game.