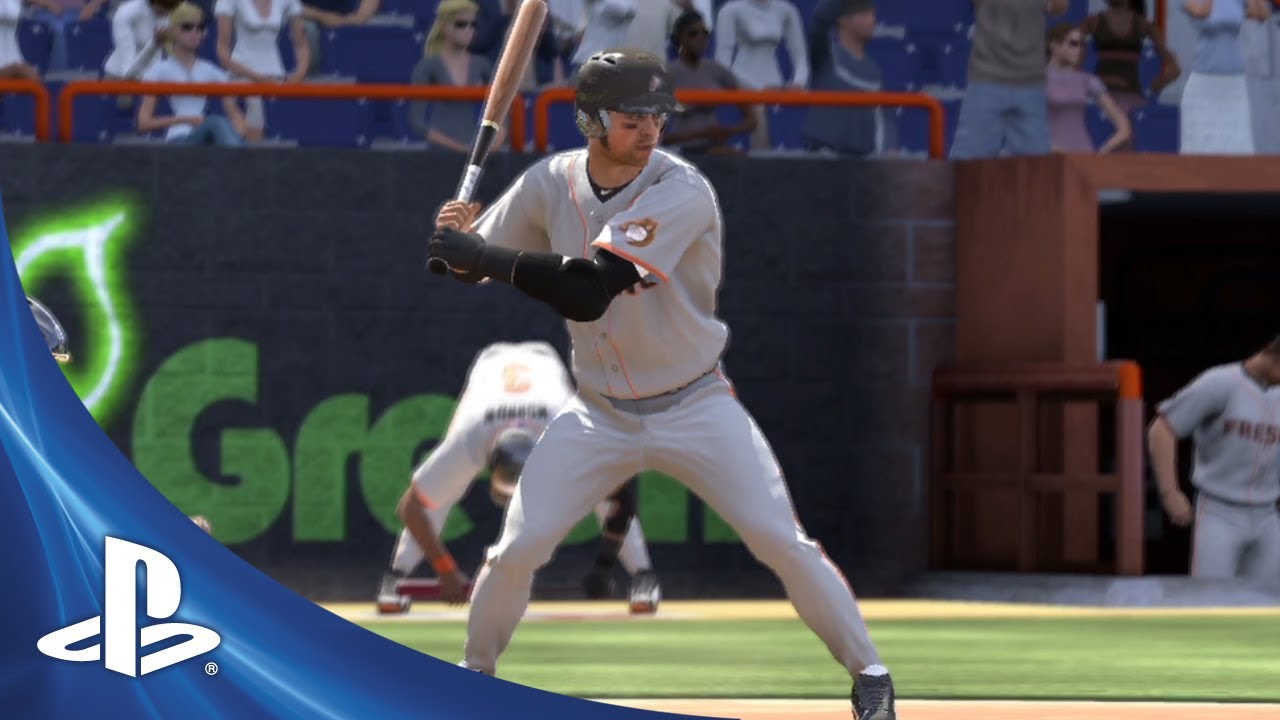 Franchise Mode has been a big part of MLB The Show ever since its induction, and we're confident that this iteration is our best yet. We redid most of our core systems, such as Scouting, Training and Player Progression, shifting the mode's main focus back to player development. We also improved our menu and added a ticker bar so that you feel more connected to what's happening in your league. Go ahead and watch our video to see all of this in action.
Training is now done on an individual player basis, and it can be as simple or as complex as you want. You can go in and custom set training drills for every one of your players, or have the auto-trainer handle this for you. If you only want to set drills for a couple of your players and the rest set to auto, you can do that too.
Scouting has received a major overhaul. The main goal was to give it a "human element," to mimic the fact that there are "busts" and "diamonds in the rough" in every draft class. The scouting system itself boils down to first discovering players, and then scouting them individually to get a more accurate report of their attributes and MLB ETA.
In an effort to add personality to each club, we've incorporated Team-Specific Player Valuations. These numbers are based on each team's historical tendencies, their stadium and league. For example, teams from the AL will not value bunting as highly as teams from the NL, while certain teams like the Yankees will value on-base-percentage much more so than the average team. Teams with home stadiums that suppress power will tend to value speedy contact hitters over slower power hitters. These changes affect every facet of a team's decision making process, from drafting, to promotions and demotions, to trade decisions and free agent acquisitions.
You'll get to experience all of this, and more, when MLB 13 The Show is released on March 5th for both PlayStation 3 and PS Vita.
For more information about MLB 13 The Show, visit www.facebook.com/mlbtheshow and @mlbtheshow on Twitter.