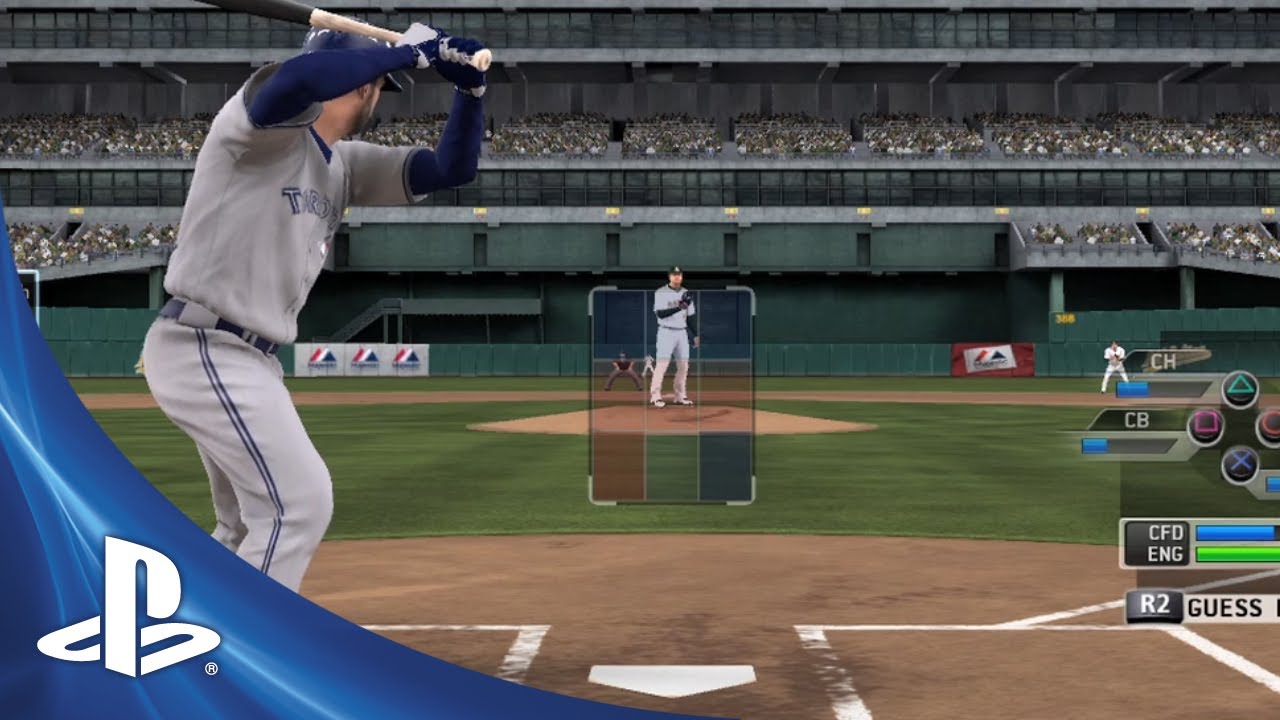 Hitting is such an important aspect in baseball, and it's an area we continually strive to make as realistic as possible. Last year we introduced our True Ball Physics engine to the franchise for ultra-realistic ball physics. This year we've done even more work to really make this area of the game as dynamic as possible with true to life outcomes. Take a look at what we've done to make hitting in MLB '13 The Show more accessible to everyone.
We really want to make hitting more streamlined for players. Beginner mode allows people who have never played The Show — or have struggled with it — to learn the fundamentals of hitting. It's meant to teach you the basics of Plate Discipline, Pitch Recognition and Timing.
This mode uses adaptive A.I. that only advances as you do. If you take longer to get the hang of hitting in The Show, you won't be forced to advance. The A.I. will only advance once you've passed a certain threshold at each level.
In regards to the Push/Pull hitting Trajectories Engine, MLB.com gives us spray chart data for all current MLB players. This data is then imported into a program, which tells us what type of hitter the player should be in game. All hitters in the game fall under one of five hitter types: Push, Pull, Balanced, Extreme Push or Extreme Pull. Both A.I. and human players will now hit more balls to their preferred side based on this attribute. Generated players in franchise and Road to the Show modes are given a random hitter type. However, it's a weighted random number so you won't see a ton of guys in the draft from year-to-year who are labeled as extreme push hitters etc…
Furthermore, the timing window across all difficulty settings has been increased to allow everyone more time to react to the ball. While this change will lead to more offense, it's relative to each difficulty setting. For example: if you hit .220 on All-Star last year, and you play the exact same way this year, you will probably hit in the .260 range.
We've detailed what was in the video, now here's some info about what wasn't in the video: There are a total of 16 batting views, and you can even create your own. Every batting view in the game has been re-created to increase pitch recognition. You will see more variability between gold glove type fielders and those players who aren't known for their fielding prowess. Lastly, there are now less ground rule doubles in the game, and wind will now have less of an effect on the ball.
Let us know in the comments which enhancements to The Show you're most looking forward to testing out!