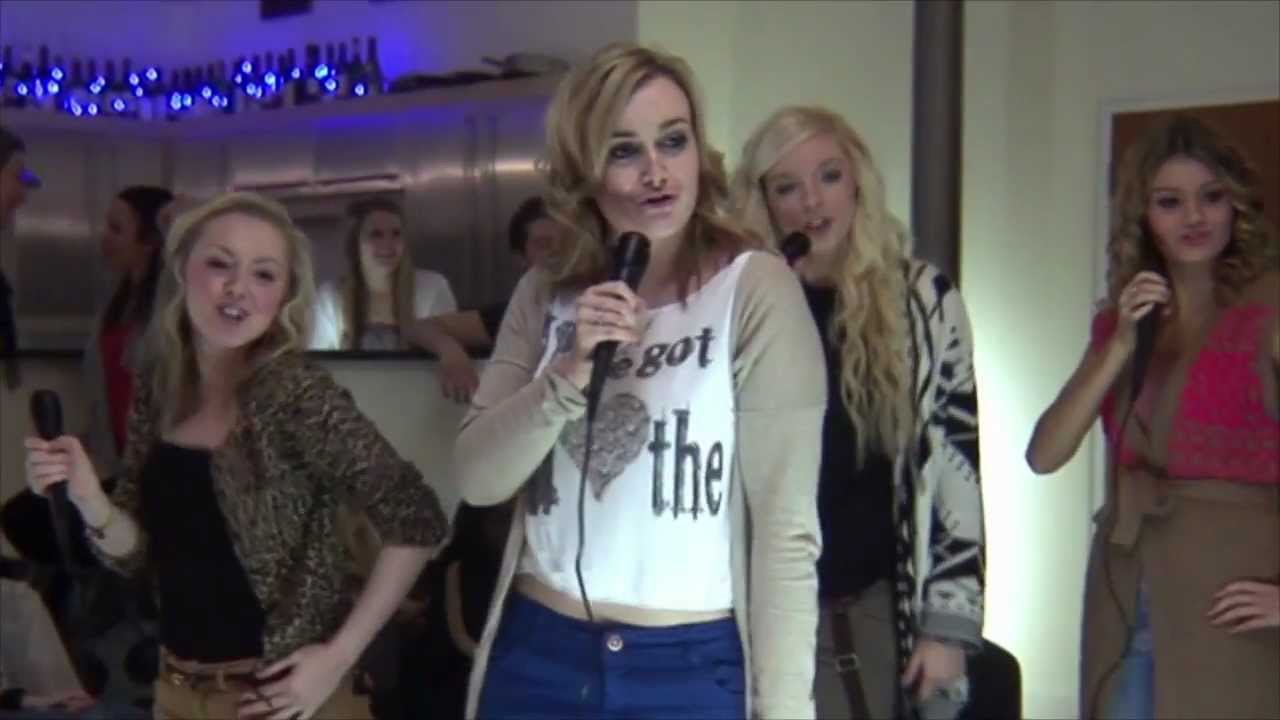 Everyone Sing launches Tuesday on PSN, featuring 35 tracks from top artists including Nicki Minaj, The Wanted, Nicole Scherzinger, Jessie J, Michael Bublé and loads more!
Everyone Sing supports up to four microphones and multiple party modes including Pass the Bomb, Group Mode, Know Your Song and more, you can throw the perfect party with your friends and family. Every song has a different treatment to support one to four players, so every time you sing it you'll get a new experience. And with lead and backing singer breakdowns included, you can still join in even if you don't feel like Mariah or Madonna.
Everyone Sing's Group Mode allows you to form your own singing group with your friends and compete in a series of rounds to eventually become the ultimate singing group. There are 10 rounds, each increasing in difficulty and featuring some of the game's best songs. For the first five rounds, you must impress the three judges in order to progress. Then you hit the big time performing in concerts where you must impress your ever-growing legion of fans!
Everyone Party helps you get the party started with social party games for two to eight players. Teams can compete over three, five, seven or nine rounds across a variety of games including Team Classic, Last Man Standing, Tug of War, Party Mix, Pass the Bomb and more. So round up your friends and have the ultimate night in playing Everyone Sing.
Team Classic – two teams compete against each other singing a song of their choice, highest score wins!
Last Man Standing – in Last Man Standing you compete to literally be the last man standing! Two teams compete against each other with 10 lives, sing a line badly & your team loses a life, the last team standing wins!
Tug of War – two teams compete with a rope on screen, the better the team sings the more they pull their opponents towards the centre line. If either team pulls their opponents across the central line that team wins the game!
Party Mix – two teams compete with clips of four random songs are played one after each other in quick succession, the team with the highest score wins!
Pass the Bomb – a bomb is set with a random countdown time, each team must gain a "flawless" score for their line in order to pass their bomb to the opposing team. The team holding the bomb when it goes off loses!
Featuring a track-list with a song for everyone, spanning six decades, from recent hits to golden oldies. 35 hit tracks including:
Nicki Minaj – Your Love
The Wanted – All Time Low
Nicole Scherzinger – Poison
Jessie J – Nobody's Perfect
Michael Bublé – Haven't Met You Yet
Dusty Springfield – I Only Want to Be With You
Taio Cruz – Come on Girl
CeCe Peniston – Finally
Rizzle Kicks – Down With the Trumpets
Pussycat Dolls – Don't Cha
Billy Ray Cyrus – Achy Breaky Heart
A-Ha – Take on Me
Lionel Richie – All Night Long (All Night)
SingStar Microphones (SingStar USB Converter required), Wireless SingStar Microphones, and Logitech Vantage USB Microphones are supported. Compatible with wired and wireless microphones supported by other PS3 singing games. A mixture of both wired and wireless microphones can be used. However this is not recommended as it may result in interference to the wireless microphones and therefore adversely affect performance. Everyone Party mode requires two or more microphones.
For more information check out the Everyone Sing Facebook page, or follow us on Twitter.