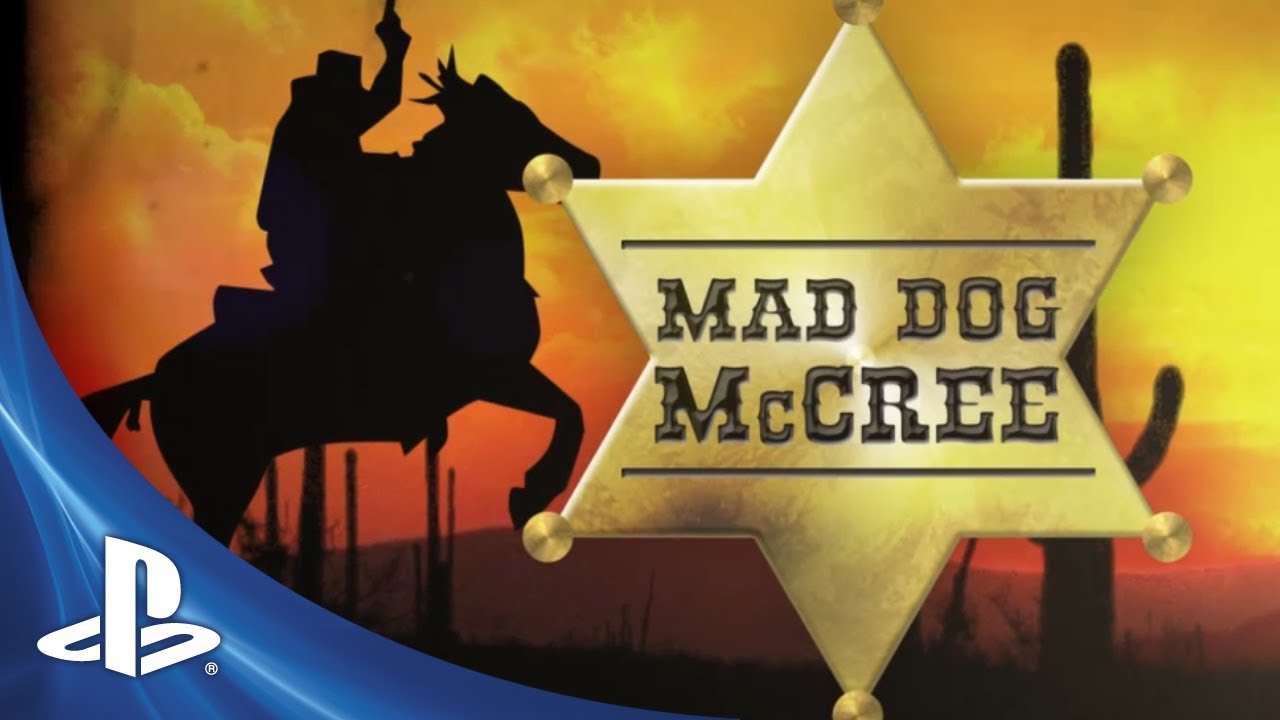 Since we released Fast Draw Showdown a while back, classic arcade gamers have been begging us to revamp Mad Dog McCree and launch it on PSN. Well, we're stoked to announce that ALG classic Mad Dog McCree — in all its FMV glory — will be releasing this Tuesday, January 22nd on PlayStation Store. We've completely remastered this shooter from the ground up, so get ready to unholster your PlayStation Move motion controller and take down that ruthless outlaw Mad Dog McCree!
This PS3 release includes a bunch of new features you could never get in the arcades. First off, the original video has been remastered in 720p and a fresh new interface was created to give a true western feel. Fresh difficulty modes will give even the fastest quickdraw a run to take out these vicious outlaws and post high scores to the worldwide Leaderboards.
Many gamers have fond memories of playing Mad Dog McCree in their local arcades and pizza shops, trying to show up their friends to see who the fastest gun is. Well, on top of the remastered HD video, leaderboards and Trophies, we've added a really fun multiplayer party mode so up to four players can get in to the action at once! Pull together a posse and find out who the best shot in the group really is.
Now many of you reading this are probably thinking "this game looks older than me" – and, well, you're probably right! Mad Dog McCree essentially gave rise to the modern FPS titles we see today. But you probably won't find a laugh-out-loud western shooter gaming experience anywhere else. In fact, we're releasing a fully unlockable trial experience so everyone with a PlayStation Move can give it a shot for free!
We love classic games, and we're very excited to share Mad Dog McCree with you. Whether you fondly remember playing, or are new to the American Laser Games series, go ahead and try out the PlayStation Move version of this arcade classic next week.
Also available on PlayStation Store are a free XMB wallpaper, videos and a bunch of exclusive Mad Dog Avatars. Check out all the goods and download your free trial next week. Relive the gunpowder glory of the Wild West with Mad Dog McCree – it'll leave your PlayStation Move smokin'!