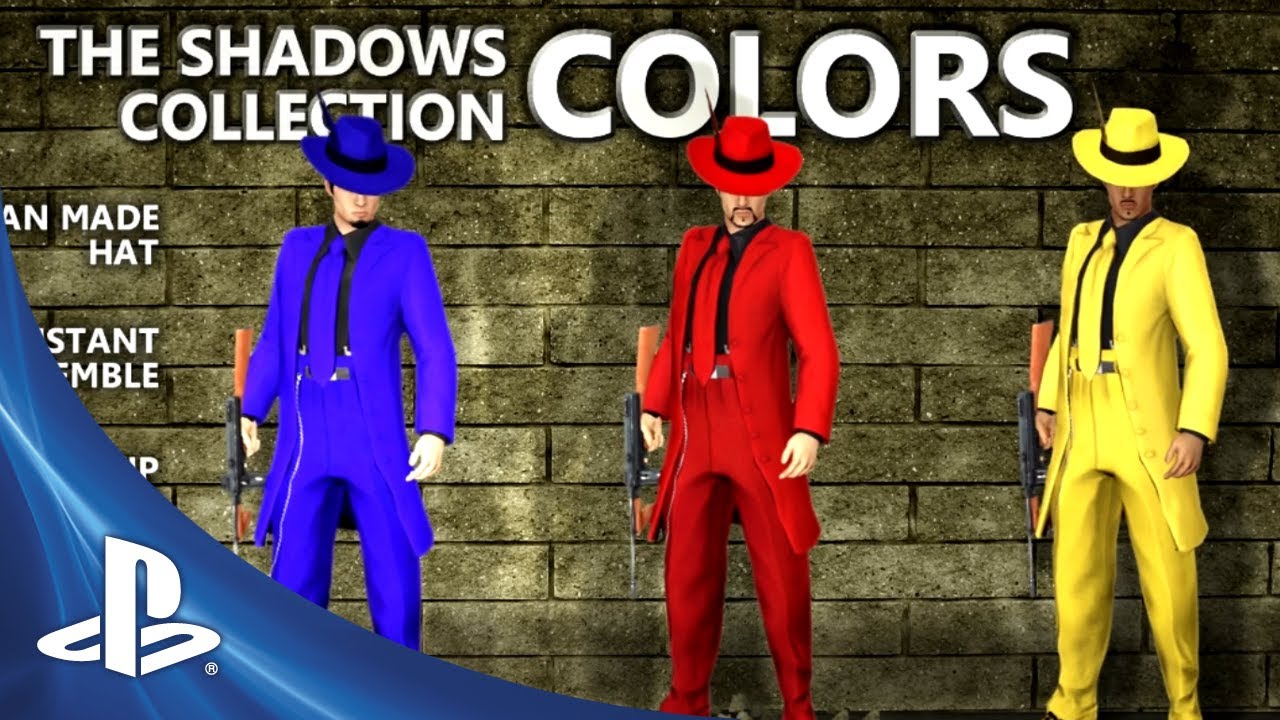 Today, Lockwood's Gift Machine has a Unicorn (squeee!), nDreams brings sexy Venice Beach even closer, Granzella has a bunch of goodies for us, and more. Check out all this and more this week in PlayStation Home.
nDreams – Venice Beach
Are you the King of the beach or the ultimate beach babe? If so then the new Venice Beach clothing range is perfect for you. With new muscular torsos for the guys and some gorgeous swimsuits for the ladies you will be the envy of everyone else on the beach. The ladies' swimsuits go great with the High Heels locomotion.
Lockwood Publishing – Update
A soft breeze stirs the long grasses. Sunlight dapples the dusty ground through the trees, their leaves red and gold. On the horizon, the rusted out hulk of an old steam train begs exploration and a snuffling sound in the grass outside the perimeter fence warrants further investigation. The only thing is, that fence is so far off. Walking there would take so long. If only… Oh, wait!
Lockwood has temporarily left the dinosaur rearing and lion-taming behind, and gone for something a little simpler, but just as exciting – Horses of the Prairie! Including mustangs and ponies, plus something truly magical for the Gift Machine.
As a special bonus, horse owners (and Unicorn owners) get free reign in the Prairie public space! Explore the landscape, collect rewards, but best of all, let your horse cut loose and canter along those dusty trails. So mount up and get riding!
Were you a fan of Iron Fusions Envoy clothing released just before Christmas? Well let your friends join you by sending them an alternate version from the Gift Machine.
Juggernaut Games – Martial Arts + Cutteridge Estate Update
Practice your stances with Juggernaut's Martial Arts EMT! Contains 3 unique martial arts – inspired poses for both male and female avatars. Users should also drop by Cutteridge Estate today, and see if you can find a new feathered friend!
PS Talent – Shadows Collection Expands
New colors of the well-tailored suits are available as well as a Tommy Gun just for the ladies. Head to the PS Talent store now, before these mobsters beat you to it.
HellFire Games – Home Tycoon Update
Also fresh from Hellfire Games this week: new Custom Cars available in Home Tycoon! Tear up the streets in the Tribal GS 828 and Blue Stripes GS 828 sports cars, available now in the Vehicles store in Home Tycoon.
Granzella – New Clothes + Furniture
Granzella introduces the Three-quarter Sleeve Jacket and Cropped Pants Outfit Set. The top is made of a simple sewn on floral pattern, necklace and Three-quarter Sleeve Jacket. Together with knee high skinny Cropped Pants, it makes for an elegant casual outfit. The perfect style from head to toe, this set is completed with Ribbon High Heels.
The Three-quarter Sleeve Jacket is available in black and white, gray and khaki, and beige and black. The Cropped Pants are available in beige, black, and red. Finally, Ribbon High Heels are available in brown, blue-gray, and black. Express your adult charm in this slender, enchanting outfit!
Howdy partner! So yer lookin' to get into a gen-u-ine cowboy or cowgirl outfit? Well, look no further! Them fine folks at Granzella got a new Cowboy and Cowgirl series to put yerself in! They've got all the fixins' one could want. Hats, jackets, and boots! Pants for the cowboys, and both shorts and miniskirts for the cowgirls out there. You won't find a finer western costume this side of the Mississippi, or the other, for that matter! What do you say, partner?
New in the Roller Skate series from Granzella, the Rocket Type has arrived! Used as a portable item, the blade attaches to the shoes you're wearing. Now you'll feel like a sprinting speed skater. Additionally, pressing Square button while moving will cause you to accelerate. You can switch to a burst of speed at your heart's content. The contents included with the Roller Skates Rocket Type have a futuristic style. Of course, they can also be combined with your favorite shoes as well.
Granzella introduces the Watchful Snowy Owl 4-Item Set. With a characteristic white body and round eyes, the Snowy Owl has emerged as portable item. The set includes the Soaring Snowy Owl which flies around you, the Descended Snowy Owl which walks on the ground, and the Snowy Owl Resting on Head (Men/Women) which is a headphone item.
Granzella introduces the Dreamy Bed series. Two people can lie down together on this advanced furniture. There are various poses to choose from for sprawling out when you go to sleep, such as face down, on your back, and even resting your head in someone's lap.
The 3 piece set includes the Bright-colored Wooden Bed, the Steel-frame Bed, and the Chic Black Bed. Depending on your mood, you can sleep in various beds. Items will come out of your dreams, and you'll get a home reward! Sprawl out as you like, just the two of you spending time together!
x7 Update
This week in exclusive, VIP nightclub x7 there's a new bundle just for members as well as a new freebie. Head there now and snap up all the perks that belong only to members!
The Virtual Items Showcase
Magnus took a little longer on his time off than expected (who doesn't love a nice, long vacation?), and he'll definitely be returning next week with his famous Virtual Item Showcase!
See you in PlayStation Home!