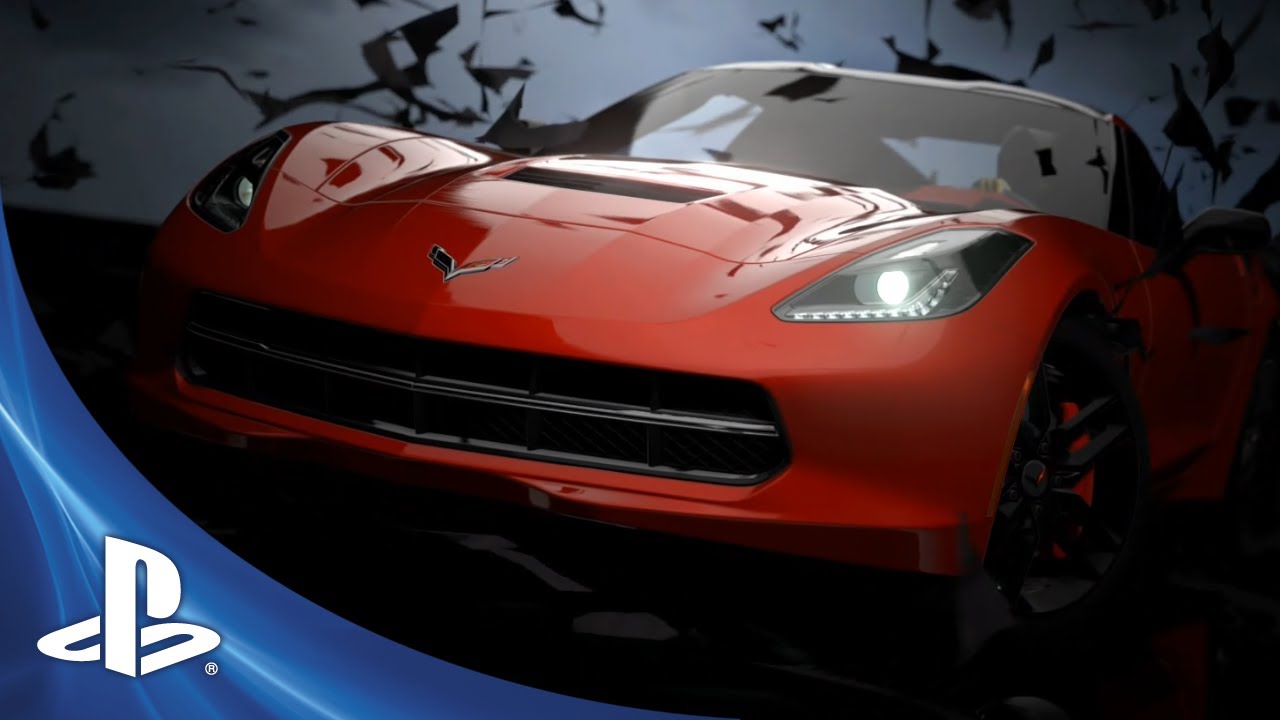 Arriving exclusively for Gran Turismo 5 this Tuesday, the 2014 Corvette Stingray DLC will be available for free through PlayStation Store.
Officially announced at the LA Auto Show last November, Polyphony Digital and Chevrolet worked very closely for months in developing an exclusive firsthand driving experience of the Corvette C7 in Gran Turismo 5. Since its introduction, nearly 500,000 people around the world have driven the camouflaged Corvette Test Prototype. And now, only just the day after the Corvette Stingray's world debut at the North American International Auto Show, the DLC will be available exclusively through PS Store starting Tuesday.
During the creation of the virtual Corvette Stingray, careful attention was paid to the tiniest details of the new design inside and out, as well as to the enhanced performance and driving characteristics — right down to the shift schedule for the 7-speed manual transmission.
The Corvette Stingray will produce an estimated 450 horsepower and 450 ft. lbs. of torque, is capable of accelerating from 0-60 in less than four seconds and will achieve more than 1g in cornering grip. It will also be the most fuel-efficient Corvette ever, exceeding the EPA-estimated 26 MPG of the current model.
For more information and video content, check out www.one13thirteen.com. Enthusiasts can join the conversation about the next-generation Corvette and keep track of new announcements on Facebook and Twitter.