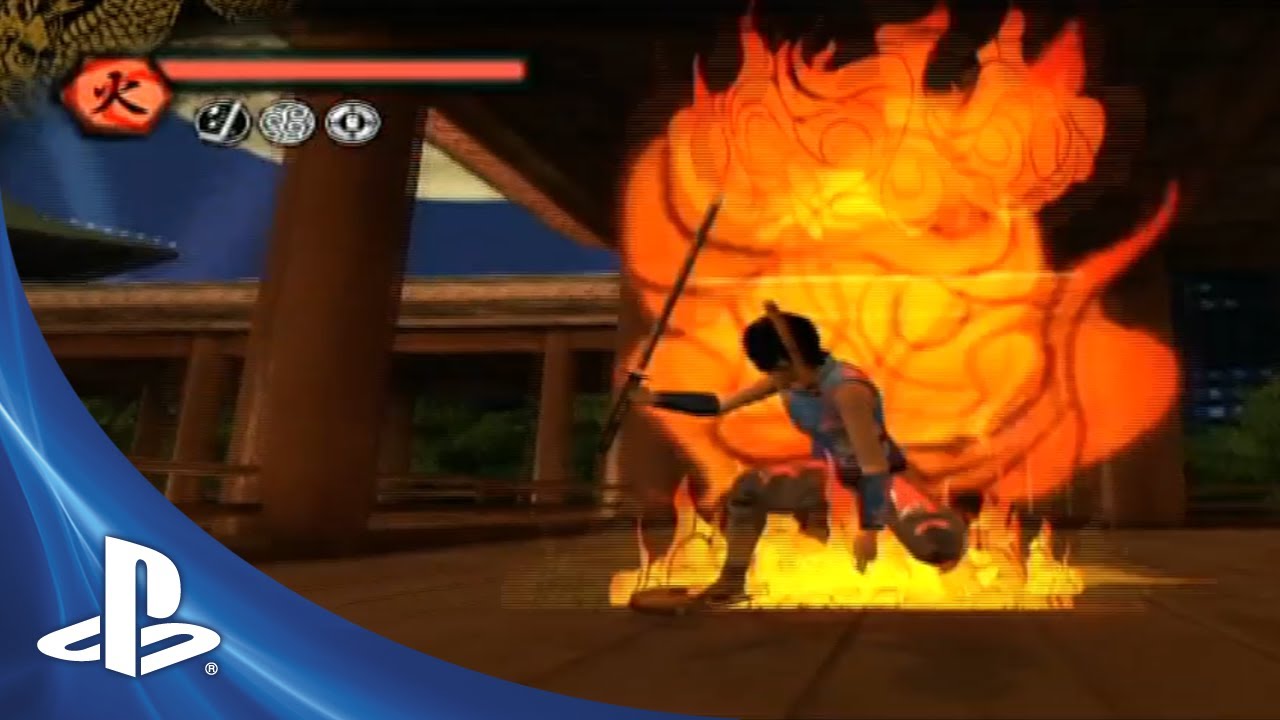 Today, Wednesday, January 9th, O-Two introduces their much anticipated Peakvox Ninja Lounge, Home Tycoon gets a new expansion pack, Emo Ray vs. the Intergalactic Teddy Bears Vol. Two invades, and The Casino celebrates its first anniversary. Check out all this and more this week in PlayStation Home.
O-Two – Peakvox Ninja + Sneak Preview
O-Two's Peakvox Ninja Lounge is making its North American debut! Dive into the world of silent and deadly ninjas all in a universe designed in the Japanese style "Wa (和)." Choose sides and play death matches with up to 8 players, or you can work alone if you prefer, and take on various challenges that are thrown at you. Be the last one to survive the matches, competing for the ultimate kill count.
Also as a very special treat, the developers from O-Two have shared a developer interview, giving insight on the creation of various and popular Peakvox worlds.
Coming soon, O-Two would like to present a sneak preview of Peakvox Labs. Check out this video:
HellFire Games – Home Tycoon Update
New from Hellfire Games: Home Tycoon's latest expansion pack has arrived! Learn the secrets behind TransUtopia in Big Science, available now in the Home Tycoon store. This sci-fi-themed expansion comes loaded with more missions, new rewards, and numerous eco-friendly structures to unlock. Harness the power of the sun with the Orbital Satellite Solar Power Array, and discover the true purpose of TransUtopia's mysterious Area 52!
Unleash your inner mad scientist with new rewards and game-enhancing virtual items, including the TransUtopia Science Suit, Science Gloves, Scientist Goggles, and Fizzy Beaker & Biohazard Gloves.
Expand your commercial empire in Home Tycoon with two new buildings released over the holiday break: the GloboSyn Plaza and GloboSyn Offices! You can find these financial marvels in the Commercial > GloboSyn category of your Build menu in Home Tycoon today.
Konami – Strike Force Outfits
Save the world with these amazing Strike Force outfits! Each outfit comes with a unique weapon and blaster. Strike a pose with your fellow heroes and send fear into the hearts of your enemies. Each hero comes with unique custom animations.
Available now in the Konami Store.
Heavy Water – Emo Ray, Volume Two + Hexalon Village + New Crystal Headgear Items
Emo Ray, Volume Two
Continue with the epic Emo Saga by purchasing Volume Two! More weapons, more baddies, more rewards, and more fun! Find out what is really going on with this Evil Teddy Bears in Volume Two.
Visit the Radd&Son Garage Rooftop to gain access to Emo Ray Vs. The Intergalactic Teddy Bears, or take the teleporter to the Garage Rooftop via Mr. Radd in the D2O District.
Hexalon Village
Some of the community might have already noticed its arrival, but come venture into the Village of Hexalon and try your luck at their wildly popular game Hexx! The Village of Hexalon is a neutral tourist destination for everyone in the Avalon Kingdom. People come from all over to challenge each other in Hexx to gain leaderboard status, complete their tile collection or just win rewards! Since the Village is doing so well they have new VIP features under construction to be released in 2013: VIP Lounge and Dragon Riding!
Players of Hexx can always play for free, and they can even earn the first set of Elemental Tiles through Farlow and the Crystal Hunter game. If you want to increase your chances to win you can purchase random tiles, tile packs or the entire first set of tiles from the Hexx Store. So come see why the entire Kingdom of Avalon is a buzz with this new addicting social strategy game!
Side note: Owners of the Avalon Keep with get special bonus cards through Farlow, so come check it out!
Crystal Headgear
More Crystal headgear! These Crystal items are made from rare Avalonian crystals in the following new styles: Unicorn, Trihorn and (devil) Horns. Each version is blue for males and pink and purple for the ladies, except for the (devil) horns which are obviously red and orange!
For those really adventurous souls the Unicorn and Tricorn items come in rainbow. That's right; they will pulse with the entire spectrum of the rainbow. And of course that means there are now male and female Rainbow Mohawks! So head to the Avalon store and pick up some unique and flashy headgear, only from Heavy Water.
Granzella – New Yukatas, Windbreakers + Capybara Companions
Autumn Foliage and Cosmos Yukata patterns are perfect for the deepening autumn.
For men, the Autumn Leaves pattern is available in red, orange, and brown.
For women, the Cosmos pattern is available in white, blue, and light blue.
The Windbreaker and the Dress and Jacket are now both available. For women, the textured leather jacket and dress, loose fit boots, and knit hat set is available in 3 patterns, gray and brown, orange and khaki, and pink and black. You can choose to wear each set with or without stockings.
For men, a zipped checked windbreaker, cargo pants, belt boots, and knit hat set is available in red and brown, green and white, and green and gray. With these three styles, you can choose to tuck the hem of the cargo pants into the boots or not.
Digital Leisure – High Rollers Lounge + Casino's 1st Anniversary
Digital Leisure is expanding their Casino with the all-new High Roller's Lounge, located just off the VIP room on the second floor. This area is for the people who want to go big or go home… or at least go back to the main casino area. The buy-ins and max bets have greatly increase for those who want to bet big and win bigger. This area will be accessible to those who have earned 2 million throughout their casino career. Alternatively, for those who have the courage to jump into these tables, you can gain access by purchasing a High Roller's Vest.
This area comes with an exclusive leaderboard for the high rollers. If you want to swim with the whales of The Casino then dive right in when this update goes live. Deal yourself in, the waterís fine.
January 11th will be The Casino's 1 Year Anniversary and Digital Leisure wants to party with you! Just make your way to the dance floor in the concourse and join in on the celebration. In its first year the casino has played host to about a million unique visitors, so they are giving away free cake to everyone who comes out. Digital Leisure will be celebrating this milestone for one week, so get this free reward while it lasts!
BOOM – Galaxy Express
From the world renowned manga artist Leiji Matsumoto and his masterpiece Galaxy Express 999, a classic piece of manga and Japanese animation that must be watched by all. These costumes and items from the movie version of the anime have been lovingly recreated for the Playstation Home service. Boom Corporation has created all the items with a commitment to the detail fans of Leiji Matsumoto and Galaxy Express 999 fans expect.
Why not step into the shoes of Tetsuro, Maetel, Captain Harlock and many other characters, and be reminded of this magical journey through the universe.
Community Theater Update
This week is another double feature in the Community Theater. Head there later today and see Gamer Indepth ring in the new year with Replay with Doc with a special interview as well as our favorite Luge share her thoughts on her favorite upcoming new PlayStation games. Find it all in Theater 1 this afternoon.
The Virtual Items Showcase
Magnus is taking a well-earned vacation, but he'll be returning next week with his famous Virtual Item Showcase!
See you in PlayStation Home!