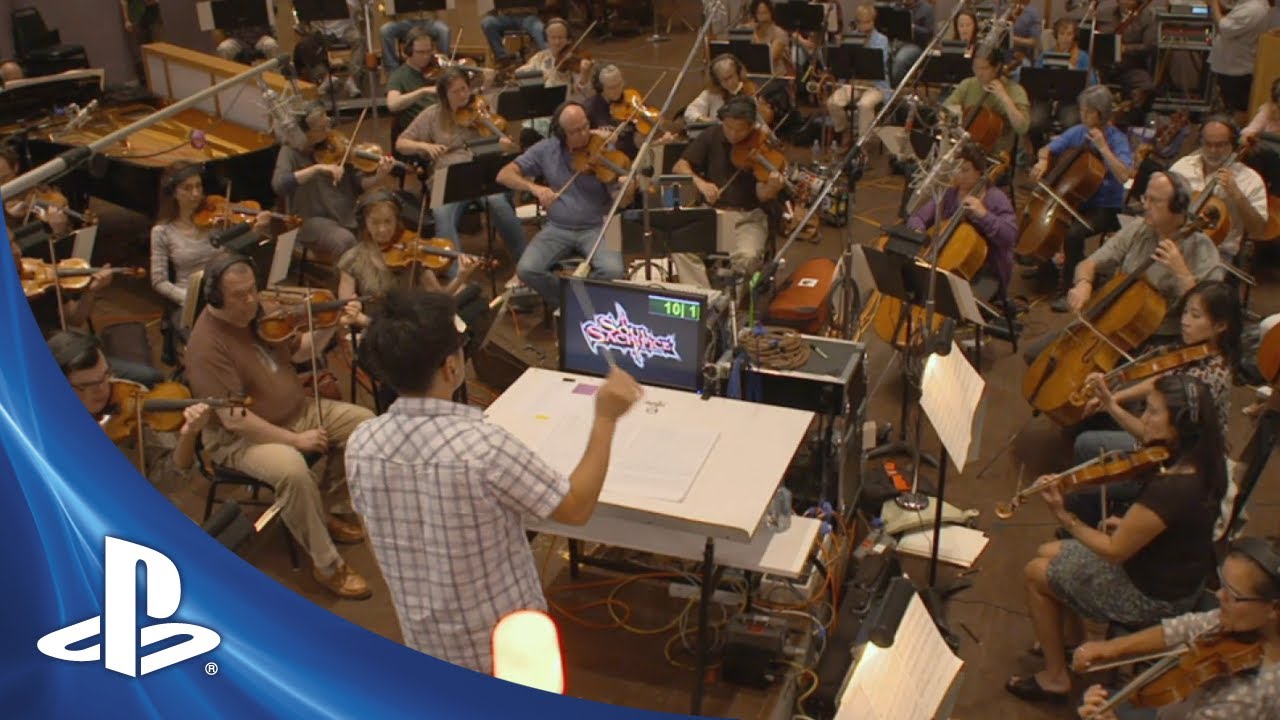 If asked, most of us can recall a favorite scene or two from a movie, a shot or sequence that lingered with us long after the lights came on and we left the theater. We retain the visual, but often it isn't until we see that same scene muted that we discover that the music, the aural accompaniment, was a far greater part of our experience than we realized.
Just as in cinema, music is a huge part of what makes many gaming memories so rich. It's a significant ingredient in creating a sense of grandeur and making something feel epic.
Soul Sacrifice, the next title from legendary developer Keiji Inafune, has such aspirations.
It may be a handheld action title, but there is nothing portable or small about the game's scope or presentation. Case in point: the game's soundtrack is composed by Yasunori Mitsuda and Wataru Hokoyama, two of the most recognized composers in the industry. Moreover, their soaring, charged score was recorded using full orchestras and choruses on the Scoring Stage at Skywalker Sound in Marin County, CA, a world-renowned studio with some of the best acoustic technology and audio engineers in the world.
Soul Sacrifice's satisfying action and adventure may conveniently fit in the palms of your hands, but expect its sights and sounds to feel much bigger!
Watch the music of Soul Sacrifice come to life in this special abridged cut of our "Behind the Scenes" video at the top of this post. There's much more news to come regarding the music of Soul Sacrifice, not to mention the game itself, so please stay tuned!