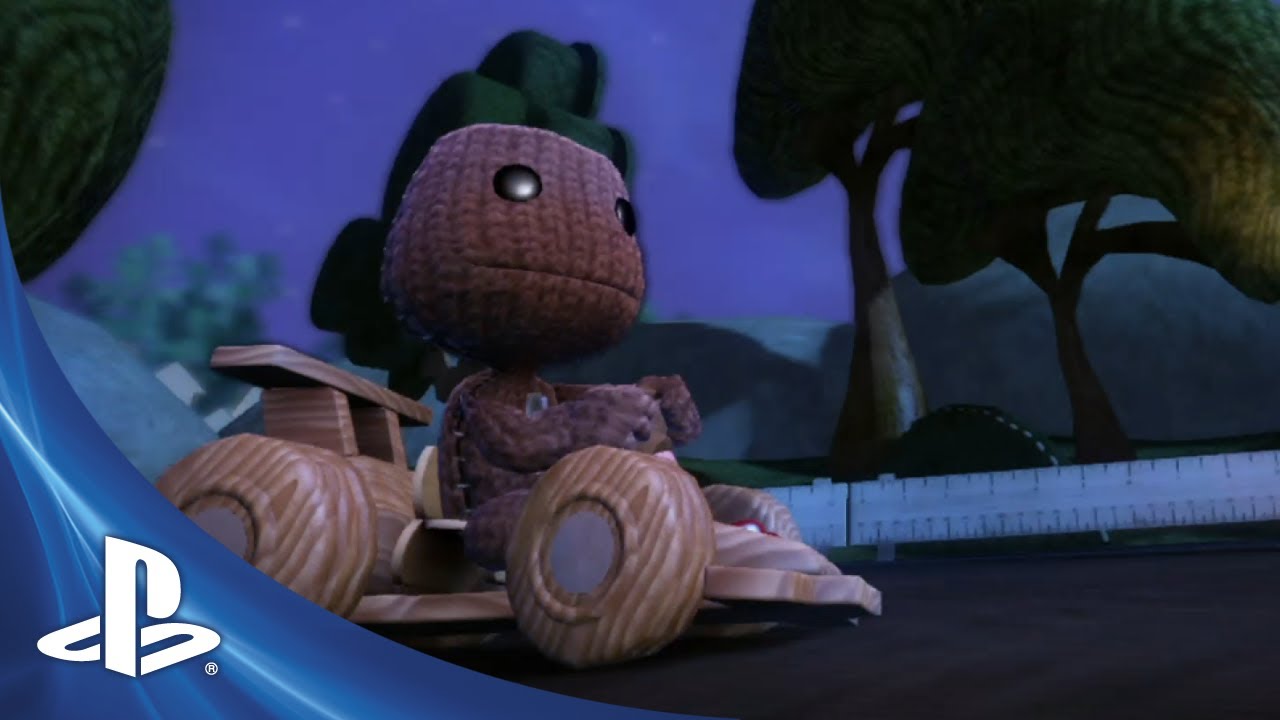 Still haven't gotten behind the wheel of LittleBigPlanet Karting? You're in luck: the official LBP Karting Demo is available now! Containing a Tutorial track, two Story tracks, a minigame, and a solid selection of costumes, karts, stickers, and more to customize your experience with, the Karting demo is a fantastic way to try our game before you buy.
Give it a go and if you enjoy it, remember that the full game contains over 10 times more tracks, costumes, and other content than the demo. And that's just what's on the disc! Add to that all of the content made in Create mode and the list becomes nearly endless. LittleBigPlanet Karting has only been in the community's hands for a few weeks now, and there is already a ton of content to download and start exploring. So if you're not feeling especially creative and would rather jump right into some pre-made levels, there's plenty to choose from.
We're also releasing a new trailer for Karting today, which showcases the massive potential of the game's Creative toolset. We could say more, but let's let the trailer speak for itself.
Like what you see? Then click here or head over to your favorite video game retailer to get your copy today!