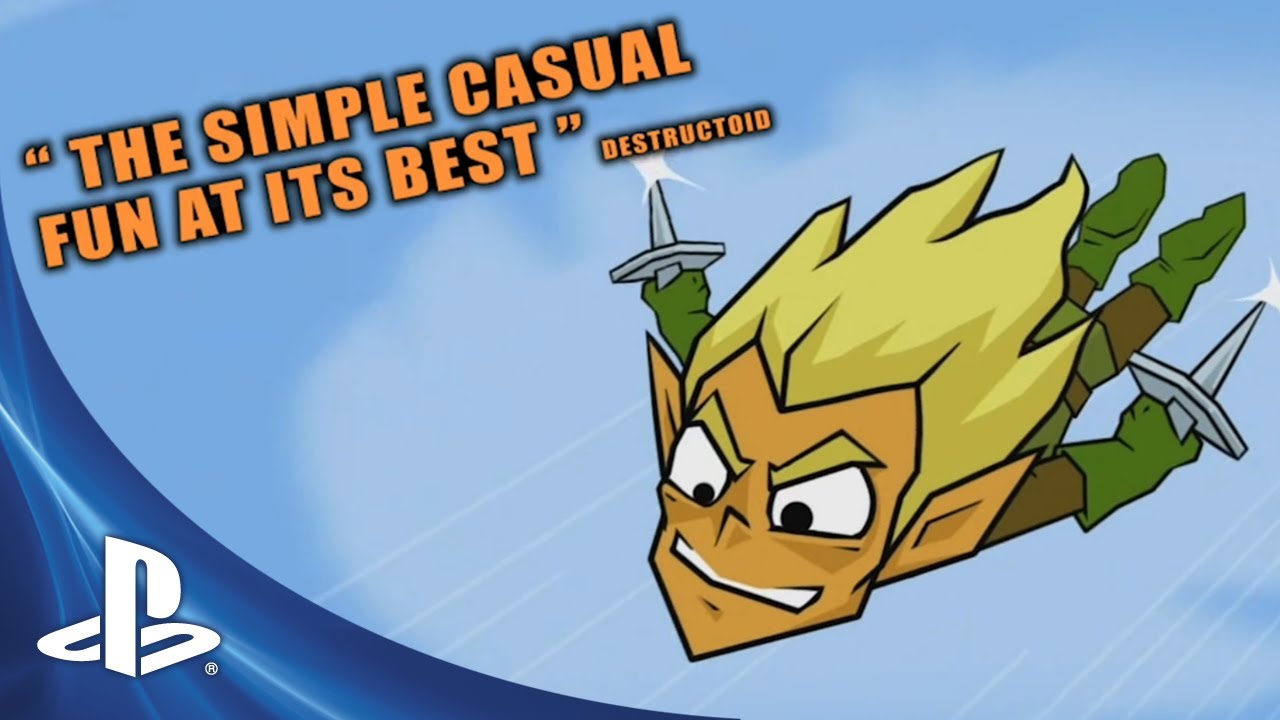 Hi there, PlayStation Blog readers! This is Martial Hesse-Dreville from Dancing Dots, here to tell you about our game — Rotastic — arriving on PSN tomorrow!
Now, how to best sum up what Rotastic is all about… well — imagine a knight. Got it? Good. Now give him a rope with a hook. Ok? Very well… now swing that knight around 80 levels filled with jewels and gems to collect. Sounds simple? Well, maybe then I should tell you about the hundreds of deadly traps, cannons, razor-sharp blades, crazy chickens, black holes, flying dragons, and killer bats… it won't be easy!
The whole idea behind Rotastic is simple: we wanted to provide tons of fun while using a very simple game mechanic, and I think it worked. Using just one button, you latch your grappling hook onto the nearest anchor point, many of which are scattered around each level. This swings you around to propel your knight through the stage, catching gems while avoiding traps and dodging enemies. With 80 levels (including 10 exclusive new levels for PlayStation 3!) of increasing difficulty, you can be sure you'll find a good challenge!
And that's only half the fun: there's also local multiplayer that lets you play with three other friends. As you collect gems, the goal is to swing around and cut your opponents' rope, sending them flying to their death! We can tell you… it gets crazy in a hurry, and if you plan to win, you'll have to employ some treacherous tactics.
We hope you'll love playing Rotastic as much as we loved making it… and as much as we love playing it! It's frantic, old-school action at its best.