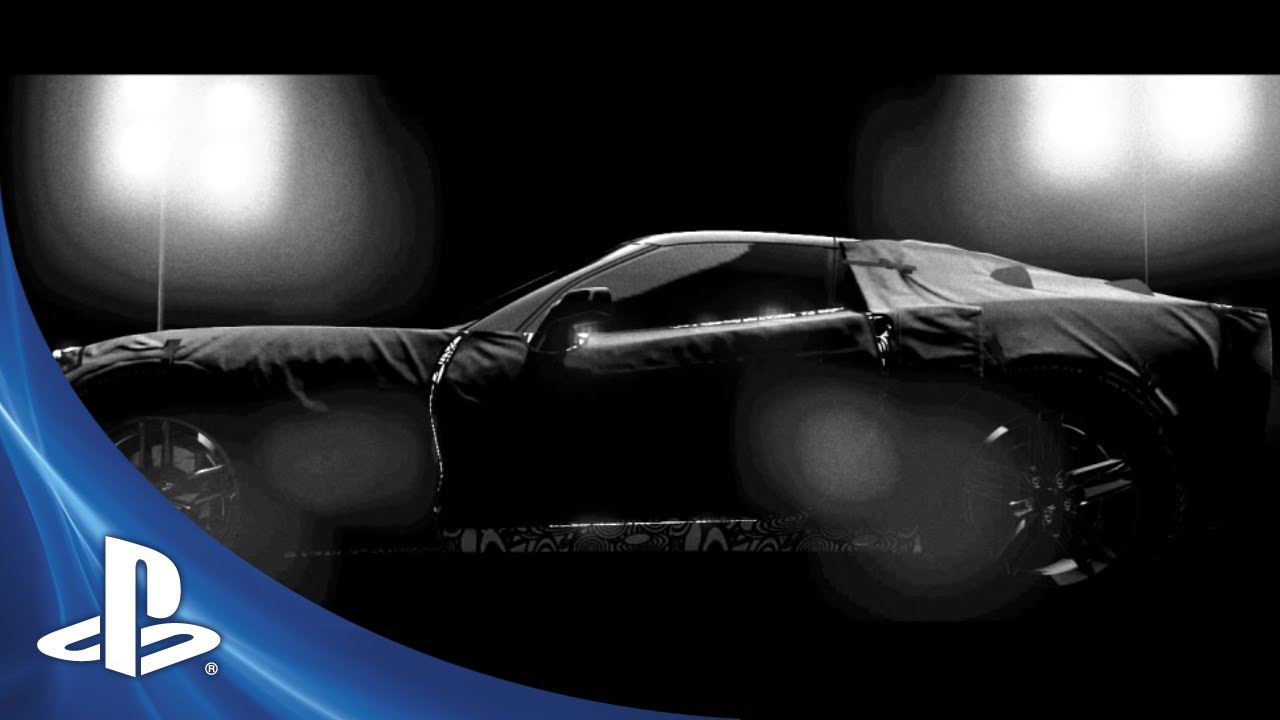 For weeks now, members of GTplanet and PlayStation.Blog have been speculating about the mysterious appearance of a camouflaged Corvette C7 appearing in Gran Turismo 5's screen saver.
Well, the rumors are true – officially announced today at the LA Auto Show, Chevrolet and Polyphony Digital have been working very closely for months in developing an exclusive first-hand driving experience by offering a camouflaged Corvette C7 Test Prototype in Gran Turismo 5. The DLC is now available for free through PlayStation Store.
With spy photos valued at an estimated $100,000, Chevrolet has gone to extreme measures to disguise the test car. In fact, a designated Corvette design team was tasked with developing custom camouflage to conceal the new design elements. The concealed test prototype continues to undergo extensive performance and durability testing in preparation for final production. Millions of hours will be accumulated through thousands of rigorous performance trials before the car is released later in 2013.
Until now, only a handful of the most skilled drivers on the Corvette team have been authorized to push the test prototype to the limits on the most challenging tracks in the world, including the infamous Nurburgring Nordschleife – one of the core testing grounds for C7's driving dynamics.
Now you can also be part of that exclusive experience by heading over to PlayStation Store and downloading the exclusive Corvette C7 Test Prototype, then taking it to the track in Gran Turismo 5. Be sure to share your best lap time on the Nurburgring Nordschleife through Corvette's Facebook page.
Chevrolet will introduce the 2014 Corvette on Sunday, January 13th, 2013. For more information and video content, check out www.one13thirteen.com. Enthusiasts can join the conversation about the next-generation Corvette and keep track of new announcements on Facebook and Twitter.