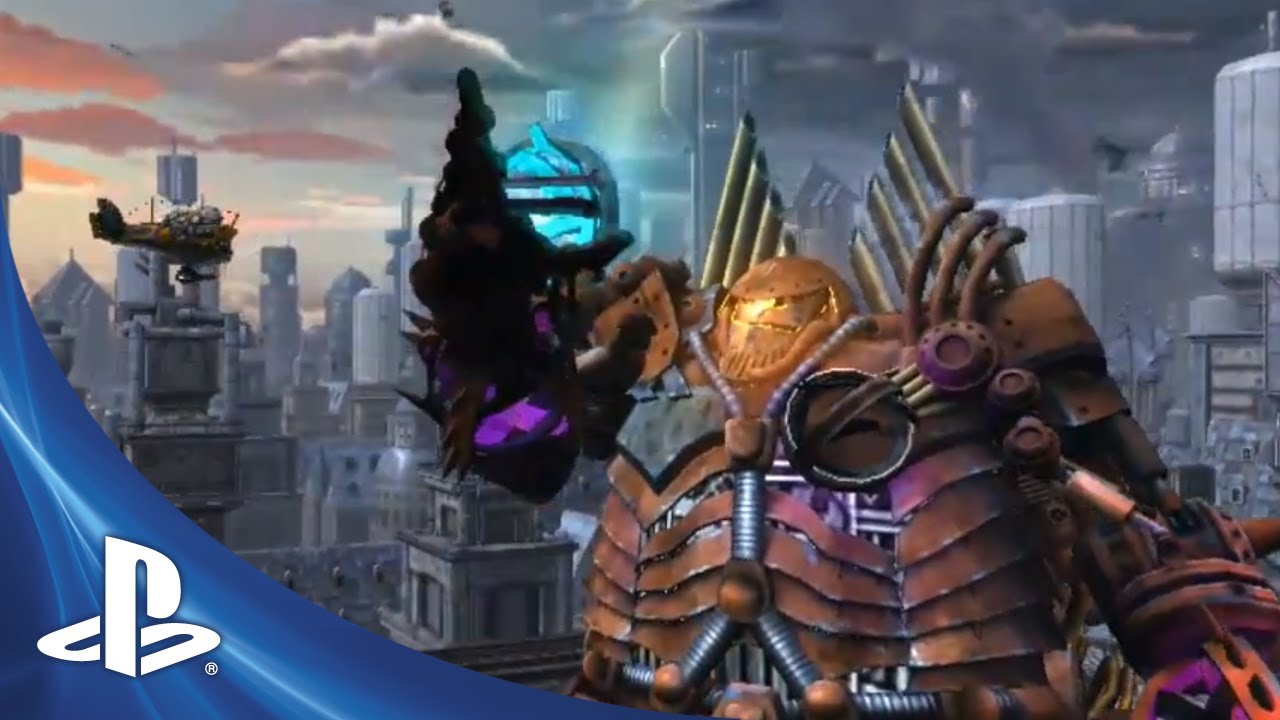 Sine Mora is launching on PS3 and PS Vita today, including some content that was cut from other versions of the game. Between a new challenge mode, the collaboration of a Japanese shoot'em up giant, and the special abilities of the PS Vita hardware, we truly think the wait for Sine Mora on PS3 and PS Vita was worth it – these versions are the richest we could possibly deliver.
From a technical perspective, the PS3 version was a walk in the park. Our technology has always been designed with the Cell processor in mind, enabling us to go for high framerates and image quality, uncompromised. We're especially proud of how the PS Vita version turned out — neither the framerate nor the resolution was sacrificed, delivering the highest possible rendition of our original vision on a handheld.
Having exclusive levels is cool, but a brand new game mode is even better. We wanted to include something memorable — a game mode which is more difficult than other parts of the game on insane difficulty setting. A mode that is so tricky, even its creators couldn't master it on their first attempt. Nor the tenth.
Don't worry if you won't initially succeed. During the development process, we identified five distinct skills the players have to acquire to master the game: evasion, aim, time management, weapon handling and using time capsules. Each challenge tests one of these skills, except the final one, which requires all of them. And yes, beating this mode unlocks a Trophy, so no matter how hard it is, you're going to try and complete it, aren't you?
We sorted out approximately 50 beautiful pieces of art from renowned Grasshopper Manufacture artists and anime legend Mr. Maeda Mahiro (Kill Bill Vol. 1, Animatrix – The Second Renaissance) for you to compare them with the end results. These pieces are all original concept artwork of the game's scenes, characters and bosses. The catch is, we want you to make some effort to unlock them all – the more you travel with your PS Vita, the more concept art you get. If you visit Grashopper's studio in Tokyo, you'll get them all.
…Just kidding about that last part.
During the first cycle of development, the Sine Mora team reviewed dozens of shoot'em up games from the last two decades. Many of these became instant favorites, especially the ones from G.rev. We've tried to find a way to show how much we respect their work, and during the last weeks of the development, Theodore Reiker (the project's director) was able to negotiate a deal with them — we got to include Wilhelmine Muller, a heroine of G.rev's Under Defeat as a token of our appreciation. Her special sub-weapon, the UD Bomb, will wipe off the screen faster than any other armament.
Sine Mora has been an incredibly long venture, from the earliest visions seven years ago until the ultimate PS3 and PS Vita versions we're proudly presenting to you now. PlayStation gamers had to wait the longest, but we hope you will be satisfied with the results.