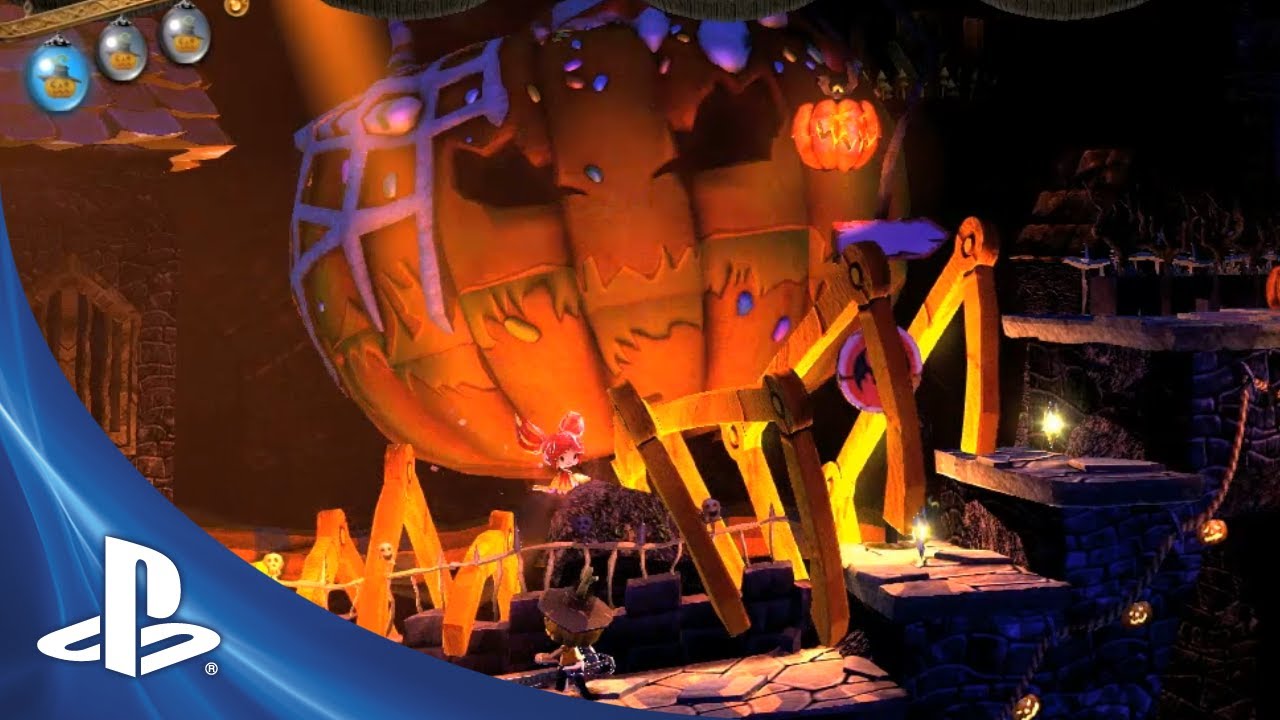 Well, it's my favorite time of year again – Halloween, when all the ghosts and ghouls come out to scare the pants off of us for a single dark night. It's also the one night of the year that we can all pig out on candy and sweets and not have to feel guilty. Well, not that guilty.
You all probably know by now my love for Tim Burton and his amazing gothic aesthetic.
This was something that I really had in the back of my mind when creating Puppeteer – dark and creepy but with a great sense of humor. Of course, his work on Nightmare Before Christmas is phenomenal but I also love his short movie Vincent, voiced by Vincent Price. In the same vein, Puppeteer is packed to the rafters with insane situations and creepy fun, all wrapped around gameplay that will keep you coming back for more.
In Puppeteer, our hero escapes from Castle Gristlestein – the dark and gloomy castle of the Moon Bear King – and sets out on his adventure to retrieve his disembodied head. His extraordinary journey will take him to many surprising and diverse locations, one of which is the spooky world of Hallowee Ville. In this land of frights, things have really gone to pot since the Moon Bear King took over the Moon Realm. Who needs to be scared for fun on an outing to Hallowee Ville, when your whole world is full of fear?
So, because it's Halloween and to give you, the PlayStation fans, something spooky for the holiday, I have put together a special Halloween trailer cut from some of the scary situations to be found in our hero's adventures in Hallowee Ville. Just remember to watch from behind the sofa and check under the bed before you go to sleep at night.
Have a spooky, crazy Halloween.
Gavin (currently hiding under the duvet).