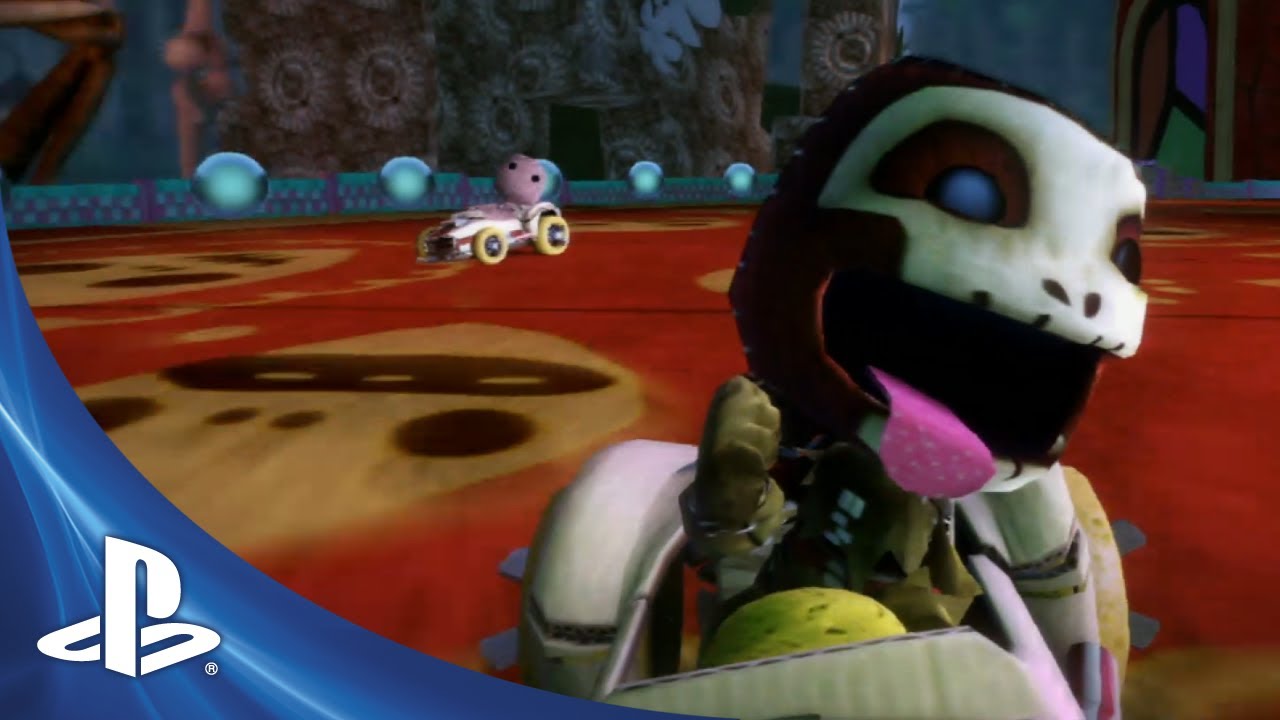 Last week, Steven shared with you the wonderful LittleBigPlanet Karting Story Trailer, which tells you a bit more about the The Hoard, the venomous villains which have travelled on speedy go-karts from far, far away to seek out and steal Craftworld's precious prizes.
This week, in celebration of Halloween, the team is ready to present a brand-new LittleBigPlanet Karting trailer befitting the spookiest of nights! Dressed up as a vampire, hands gripping a wheel of bones, Sackboy and his racing buddies rev their skull karts' engines… to battle each other in a race through a mystical and spine-chilling version of Craftworld!
LittleBigPlanet Karting hits the streets on November 6th in North America, so make sure to pre-order your copy from GameStop if you'd like to secure the Headstart Pack (a GameStop exclusive) as your pre-order bonus!