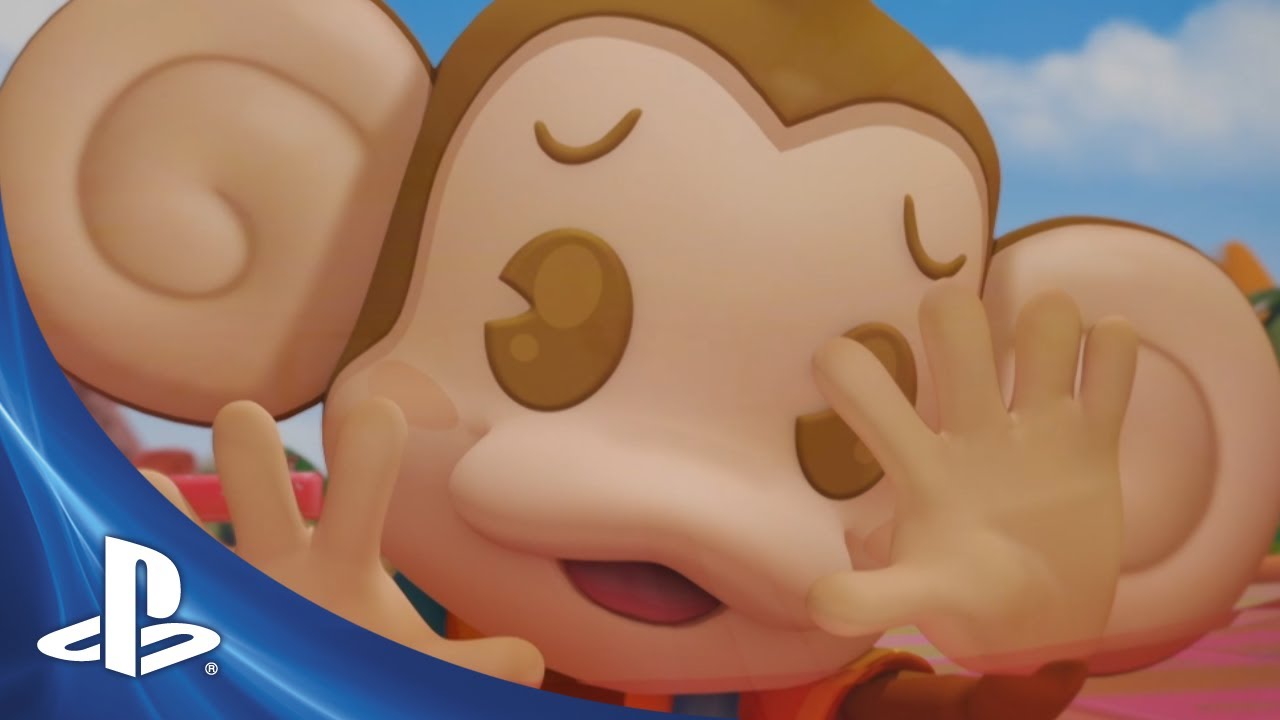 Hey everyone, Aaron here from SEGA. If you, like me, are a gamer with fond memories of Super Monkey Ball (Did anyone else play hours of Monkey Target?), and if you're a PS Vita owner, you'll be thrilled to learn that Super Monkey Ball: Banana Splitz is out now!
If you're new to the SMB scene, the game is a skill-based platformer at heart with over 100 unique levels, but is also packed with multiplayer mini-games that take advantage of the PS Vita features. For the first time ever in a Monkey Ball game, we've also included a custom level creator that uses the PS Vita camera! And yes, Monkey Target, SMB's most beloved mini-game (and perhaps most hilarious drinking game) is back in all its glory.
Fans will recognize all the tried and true elements of SMB that you've come to love, along with multiple difficulty settings: easy, medium, hard, and oh-my-god-this-is-amazingly-ridiculous. Well, we actually just call the last one "advanced," but it's so difficult it's sure to give you hours of challenge. I'd actually bet maybe one in a hundred of you could complete it. Challenge accepted?
Super Monkey Ball: Banana Splitz is out now in stores and on PSN. We hope gamers of all ages will have a great time with it, both offline and on!
This is just the start of things for SMB on PS Vita, as I can reveal that we have eight different packs of DLC, all on their way to you in the very near future. The DLC packs will include a number of special additions to the Level Creator mode, from special floor pieces to a giant Sonic the Hedgehog statue! (See above.)
We'd love to hear your thoughts and comments, so hit us up below and I'll do my best to answer all the SMB questions you guys may have. Thanks in advance!