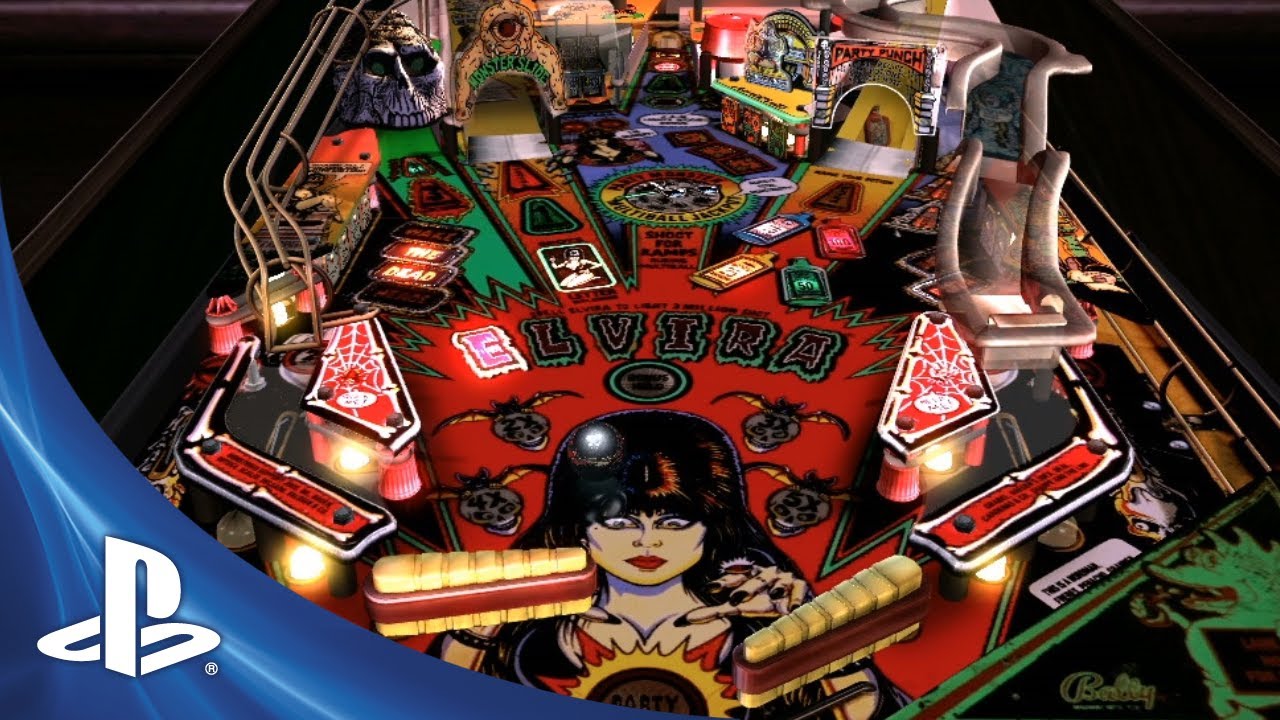 Happy Halloween week guys and gals – we've got a special treat for you all! In our on-going quest to re-create as many of the best pinball tables of all time, we were able to get the licenses needed from Bally and the Mistress of the Dark herself, Elvira! This means Elvira and the Party Monsters will be released in Table Pack 6 tomorrow, and Scared Stiff will be released before too long in Table Pack 7.
Elvira has been super cool to work with. She invited us to part of her Macabre Museum at Comikaze Expo last month. We got to show off the Party Monsters table right along with a real machine. Some of the guys here on the pinball team got to meet her, and she even came over and played our game for a while. She's actually pretty good at pinball!
This is also pretty cool — X-Play just gave us the nod for two of their top five favorite video game pinball tables; Funhouse at #3 and Theatre of Magic at #1.
When they get a hold of the two Elvira tables, they might have to adjust their list.
So… check out Table Pack 6 when it's released on PSN for PS3 and PS Vita tomorrow. It's a great table. I find that the key is to earn an Extra Ball as soon as you can, and earn another one when you lose a ball – you always want to keep that Party Again light lit up. Then get multi-ball and start racking up the Jackpots by hitting the ramp shots.
In addition to Elvira and the Party Monsters, Table Pack 6 also includes No Good Gofers which has been re-tuned and is also a blast to play. As always, the purchase is available on PSN as a Cross Buy, so you'll just need to buy it once to own it on PS3 and PS Vita.
A huge thank you to Elvira for being a part of our pinball game, and also to Sid and the guys on PlayStation Blogcast for all of their support.