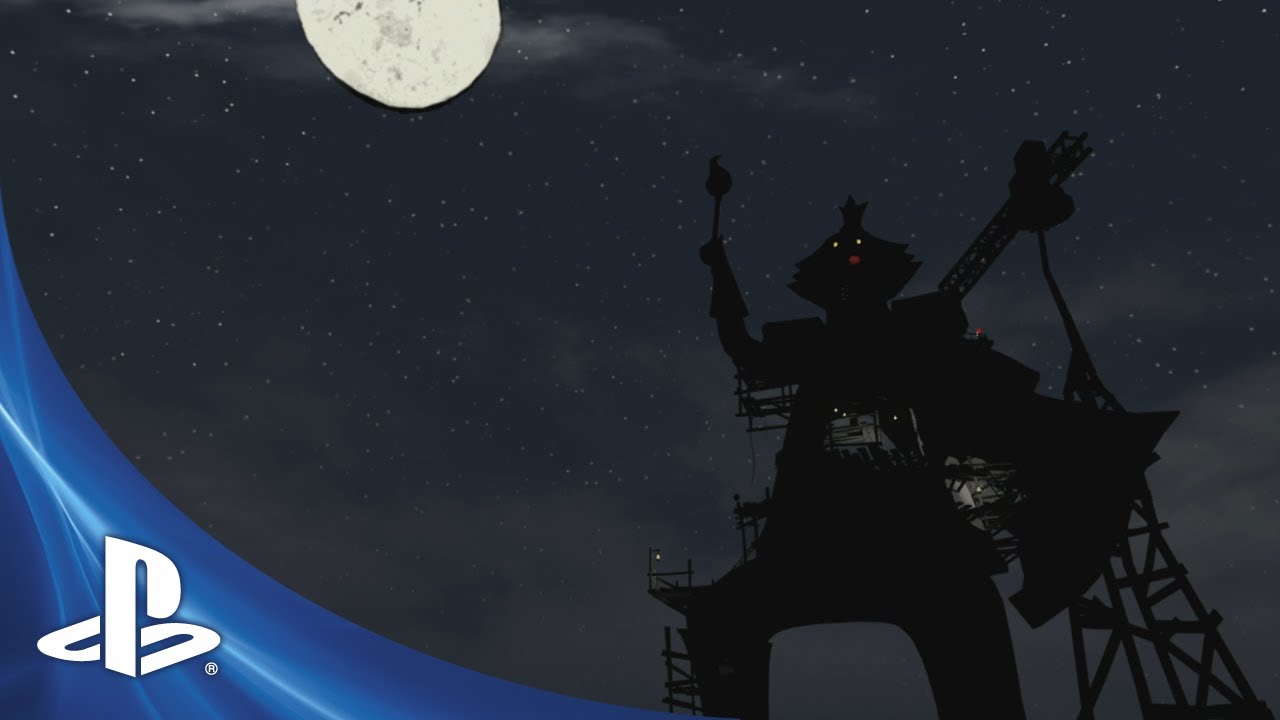 The Unfinished Swan is now finished and I think it's a pretty amazing game. You probably shouldn't take my word for it though.
See, making a game is like having a baby. You put a lot of yourself into it, there's a mad scramble to push it out at the end, and once it's out there's no way you can ever be objective about it. So I'm not the best judge of whether this game is any good.
What I can say though is that it's definitely the game we wanted to make.
We set out to create a game about a sense of wonder, about what it feels like to discover astonishing new things. We wanted to create an experience where as soon as players started getting the hang of something the game would shift and they'd be on to something new. I'm still surprised we managed to pull it off because making a game like that is crazy.
In contrast, most games take a few core gameplay mechanics and then spend their whole time exploring how those mechanics work together and separately. Coming up with interesting mechanics is hard so there's a lot of creative and financial incentive to keep a game focused on just a few of them. The result is that most games are about developing a sense of mastery, of what it feels like to become an expert.
The Unfinished Swan isn't about being an expert. It's about how it feels to be a child discovering a brand new world.
Having just finished our very first game, that's a feeling all of us at Giant Sparrow can sympathize with. Like the game itself the process of making it was messy and full of surprises.
And we never would have finished it without the incredible support we've gotten from Sony. We also want to thank thatgamecompany, who are the reason that support exists. Their fantastic work proves what a small team can do with a bit of time and encouragement.
Most of all, we want to thank the PSN community for being so supportive of strange new experiences. Your enthusiasm for games of all kinds — even games that are unlike anything you've ever played before — is why Sony is able to keep taking chances on unusual games like Journey and The Unfinished Swan.
Thanks, everybody!