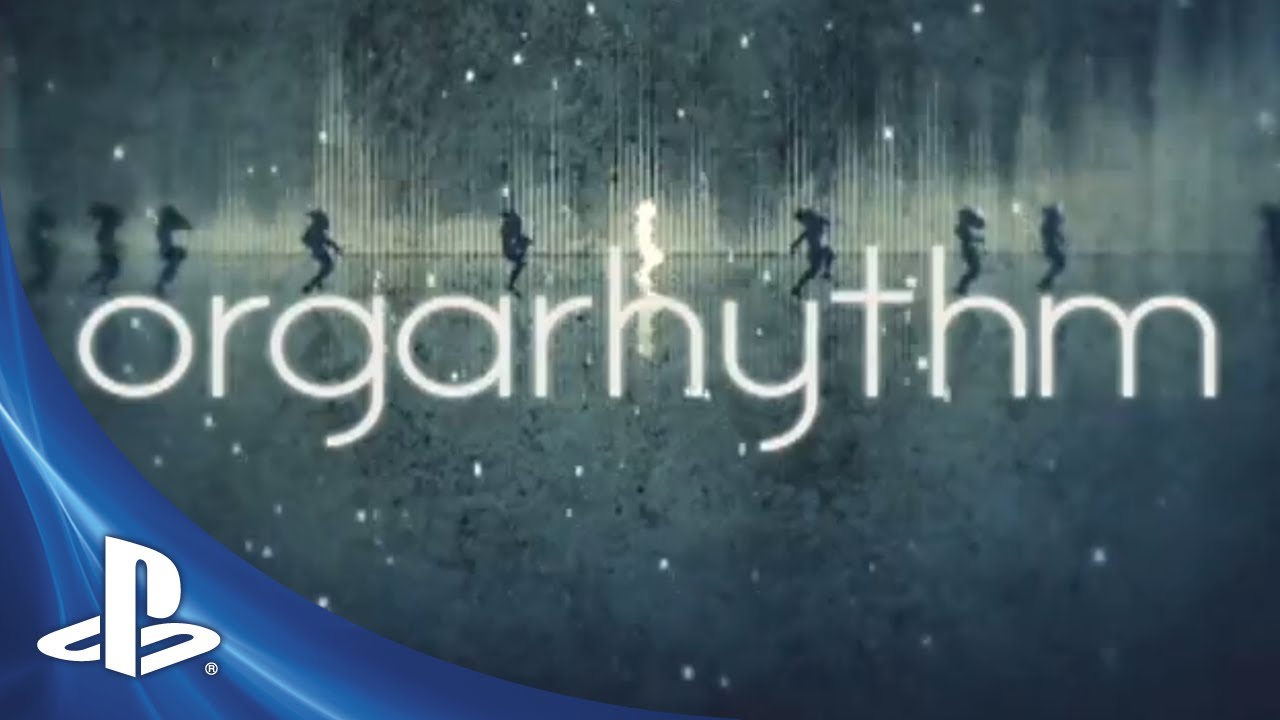 Orgarhythm drops today! Don those headphones because you're going to want to turn up the volume on this one. To make this easy for the uninitiated, the curious, or those of you scratching their heads, here's the bottom line on XSEED's latest PS Vita offering.
Music! Strategy! The unholy union of rhythm and little tribal guys that you can send into battle! Orgarhythm is a hybrid rhythm/real-time strategy game where you direct your own personal army by using the touchscreen to keep the beat. Destruction and creation vie for dominance on this fledgling world. You play as the God of Light, boogieing through each level in your quest to take down your brother, the God of Darkness, and you do it with style.
Orgarhythm employs a flawless use of PS Vita's sweet touchscreen feature. The controls are very simple, the interface beautifully responsive, and your ability to direct your soldiers, absolute. Step 1: Tap the screen; Step 2: Tap again to select an elemental soldier; Step 3: Tap to choose an attack; and Step 4: drag your finger to send him out into the field to do a dance-off with the enemies trying to bar your way. Remember that: Tap -> Tap -> Tap -> Drag. Easy!
Earth (yellow) > Water (blue) > Fire (red)
If you can keep the beat you'll also power up, build your army and add new layers of music as you play. Strategy also comes into play when you face off against your similarly color-coded foes. Orgarhythm uses a paper-rock-scissors system where certain elements are strong against one color and weaker against another. So in order to maximize your advantage when sending troops off to battle, your best bet is to deploy whatever element opposes the kind of enemy you're facing.
This kind of elemental advantage (and disadvantage!) becomes very important to master when you get ready to face the level bosses. These titanic foes are often huge, can switch up their own elemental power at will or command hordes of elemental foes, and are always unforgiving.
(For a bit of size comparison, you are the jam between their toes. The bread crumbs under their mighty heels.)
You'll dance through 12 stages with insane bosses, ranking and online leaderboards, extreme data tracking that records every possible detail of your play in the game, ad-hoc co-op and versus modes (2 players), and a mean AI that will switch up enemy tactics when you replay levels. And in addition to an already awesome original soundtrack of techno, rock and club beats, we also plan on releasing DLC of fan-created music!
Anyway, as I mentioned in the last blog post, Orgarhythm is a weird game, but one worth your attention if you like rhythm games with a twist. I also plan on destroying you all on the leaderboards, so if you think you've got some chops when it comes to music games, challenge me. ;)