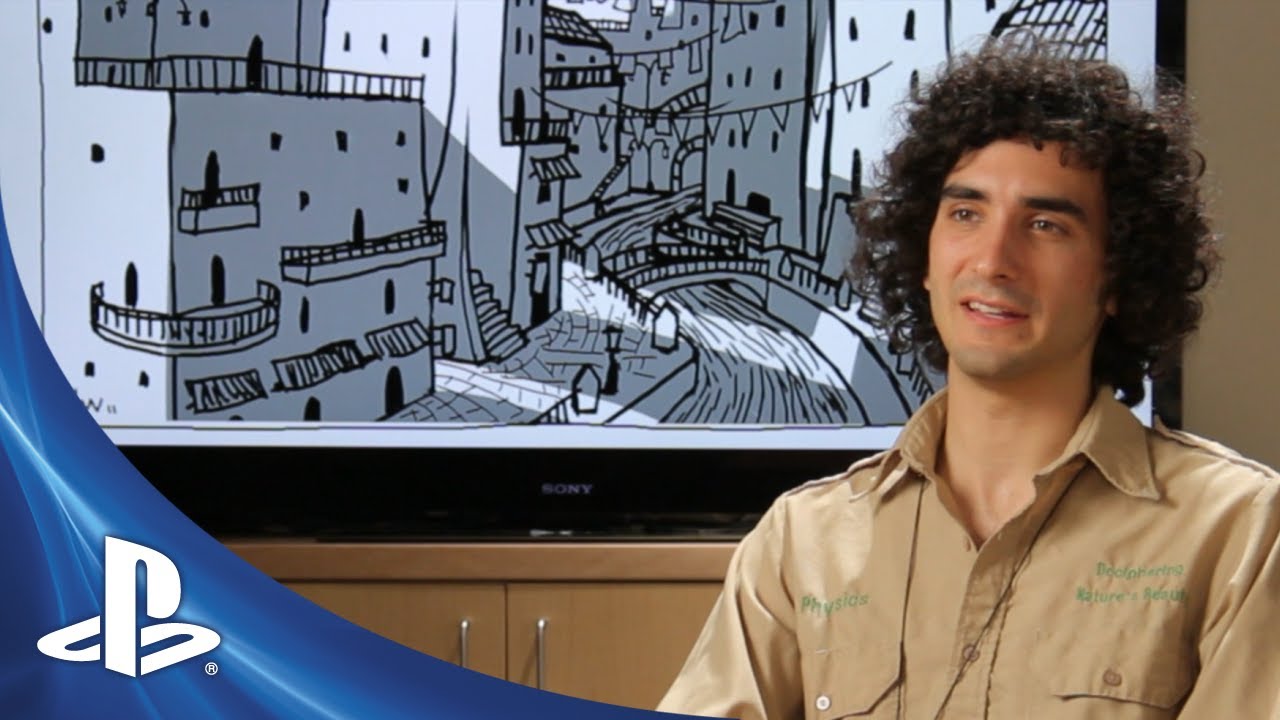 Like a lot of folks, I first saw the tech demo for The Unfinished Swan when it made the rounds online in 2008. The idea stuck in the back of my head but it wasn't until later when Giant Sparrow put up a job posting that I decided: I had to make that game. I had just graduated from college without much professional experience, so I did what I do best and made a game for them. You can check it out here if you'd like. The video cuts off because the end of the game says "Call me" and has my phone number on it. It got the attention of the Giant Sparrow team, and I ended up flying out to Los Angeles to work on the game. I was elated and a little shocked, but I came to learn that at Giant Sparrow, the player experience always comes first – and my little game was designed to create a very specific experience. Now, in October 2012, The Unfinished Swan is out in the wild (well, to PlayStation Plus members) and we're proud that we were able to make a truly experiential game.
We had a very unique creative process. In planning out each level, we used a series of index cards representing emotional beats. I would then work with Ian to put together a rough version of the level. If something didn't feel right, we'd cut it out and shuffle our cards. Hokyo sums it up really well when he says the experience of play is more like eating a meal than looking at a painting. We eat with our entire bodies, at our own pace, using all of our senses. The metaphor of food isn't purely conceptual; both Hokyo and Ian's love of food manifests itself in the personality of the King character. In one chapter, players explore the King's dining hall, complete with an abandoned feast. Also, see if you can find a giant piece of toast hidden somewhere.
Working at Giant Sparrow has been a creative challenge. On one hand, we had a tremendous amount of freedom to experiment with new ideas. On the other, we were a very small team with limited resources, and working with a group of really creative people can be a game of compromises between tech, art, sound, and design. The best part about working with our small team was that the people posing questions were also the ones creating solutions.
Overall, The Unfinished Swan is a really personal game to all of us. We worked together for a long time and poured a lot of our own quirks and experiences into it. When you sit down to play, know that it was created from start to finish with your whole experience in mind. Go forth and explore.