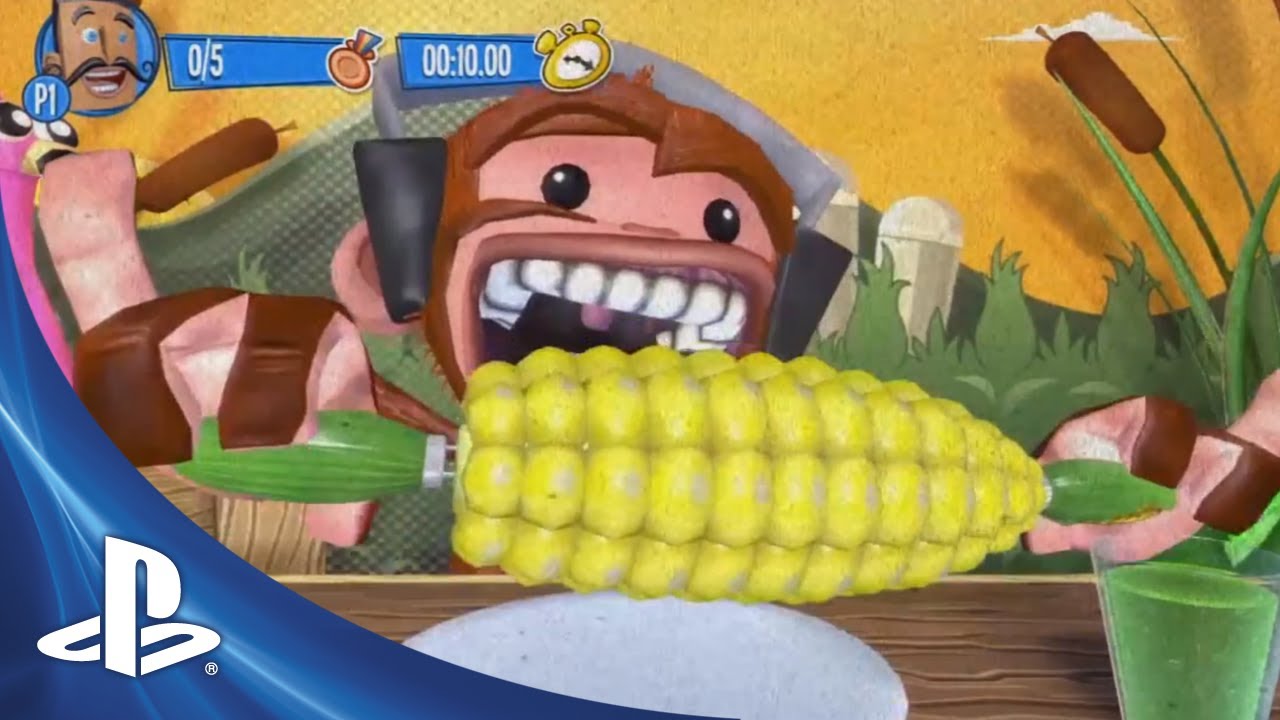 Lights, Camera, Party! fans: Today we are launching new DLC called The Good, the Bad and the Monkey! The DLC pack contains 10 new minigames as well as a new game mode called The Duel. Six additional trophies and 40 additional in-game awards are also part of the package. You do not want to miss this opportunity to PARTY ON!
Duel mode lets you play six rounds of mini games head to head against another player in order to defeat your opponent and win a classic high noon showdown. Of course all 60 LCP minigames can show up in the Duel.
The team has decided to give an interesting twist to this DLC by focusing on exploiting the most challenging and entertaining gestures with the PlayStation Move. The themes of the new minigames are as silly as ever, and include:
Eating corn on a cob (as a monkey!)
Shaking the hell out of a banana-shooting coconut tree
Stopping a rampaging Funzaur using a laser-beaming satellite
Keeping Ape TV's studio afloat by fixing its monkey-busted monitors
Assembling a snowman for Clovis, because you just love that dog SO MUCH
Putting out your flaming monkey crewmen with a hose…inside the studio
Dodging incoming ghosts
Blasting aliens with Billy the Lightkid!
Taking part in an epic skiing action reel
Surprising Funzaur before he wakes up!
And because we like you so much, see above for a new video featuring some of the new minigames as well as a glimpse of the new game mode! Reminds you of any popular movies from the '60s?
Priced at $4.99, we believe that we believe that The Good, the Bad, and the Monkey will give you more fun with the core game. Also, you should always keep in mind that we will always take your comments in consideration and we widely encourage you to send your feedback our way. If an awesome idea strikes you, don't hesitate to let us know!
If you had the most random idea for a mini-game fitting into Lights, Camera, Party!'s wacky setting, what would it be?