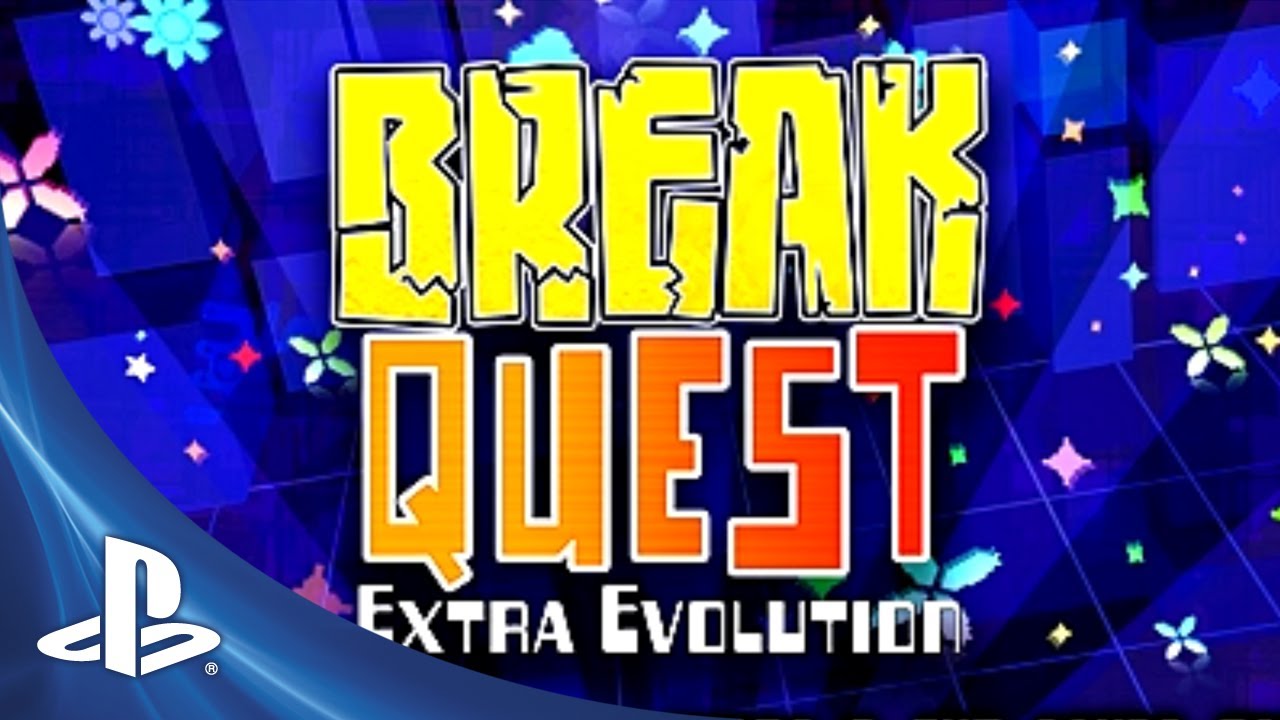 Hi there! It's Alexey Menshikov from Beatshapers and I'm pleased to reveal our next game – BreakQuest: Extra Evolution is coming to North American PlayStation Stores today as a PlayStation Minis exclusive (PlayStation 3, PlayStation Vita, and PlayStation Portable), priced at $3.99.
This game has a long story: the original game was released back in 2004 on PC by Spain-based Felix Casablancas and Nurium Games, and was the best breakout-style game at its time featuring something very unique for the genre – fully interactive physics. We were one of the biggest fans of the game and when Sony approached with introduction of PlayStation Minis; we decided to bring this game to minis in 2010, which was quite successful.
A year after the PSP minis release, we thought about its sequel with the twist – at that time we had a feedback from the PSP version players, so we decided to improve the gameplay and design: we took best game and design elements of original game and rebuild it from scratch, incorporating our vision and our inspiration from the original BreakQuest. As a result, we have created a great game full of immersion and style, which really gives a new experience to players.
One of the most valuable features of original BreakQuest was 100 unique levels, each featuring its own interactive physics design and layout, art and sound theme, so we redesigned all of them preserving their original mechanics following our lead artist's vision. Actually, it's got 101 levels; we have a secret one, try to find it!
Moreover, we decided to create 10 boss levels, each is unique mini-game: bosses attack your shuttle with a weapon which makes your shuttle unresponsive, reverses the controls or kills the bumper for a short amount of time, so you have to destroy bosses with strategy. The brute force method is almost possible.
BreakQuest: Extra Evolution's new Energy Shield mechanics help to keep balls flying if you use it wisely. Once a ball launched, the charging lines grows from the left and right sides until they meet each other in the middle. When the shield is fully charged, you can activate it via L or R buttons (for each side respectively).
Gravitor, another unique element of BreakQuest, attracts the ball to the shuttle's bumper. We made it unlimited to use, not dependent on expendable energy as it was in original game.
Each boss unlocks a new shuttle which can be selected from Options menu, up to 10 shuttles in all. Every new shuttle comes with activated power-up: gun, sticky bumper, rockets, multi-ball, etc. to help you finish the levels faster and score more points.
And last but not the least, the game features 33 new absolutely amazing music tracks from created by the SandS Band, whose soundtrack will be released shortly. We hope you'll love the new evolution of the BreakQuest as we do. Find more information on http://beatshapers.com/breakquestee and at twitter.com/Beatshapers