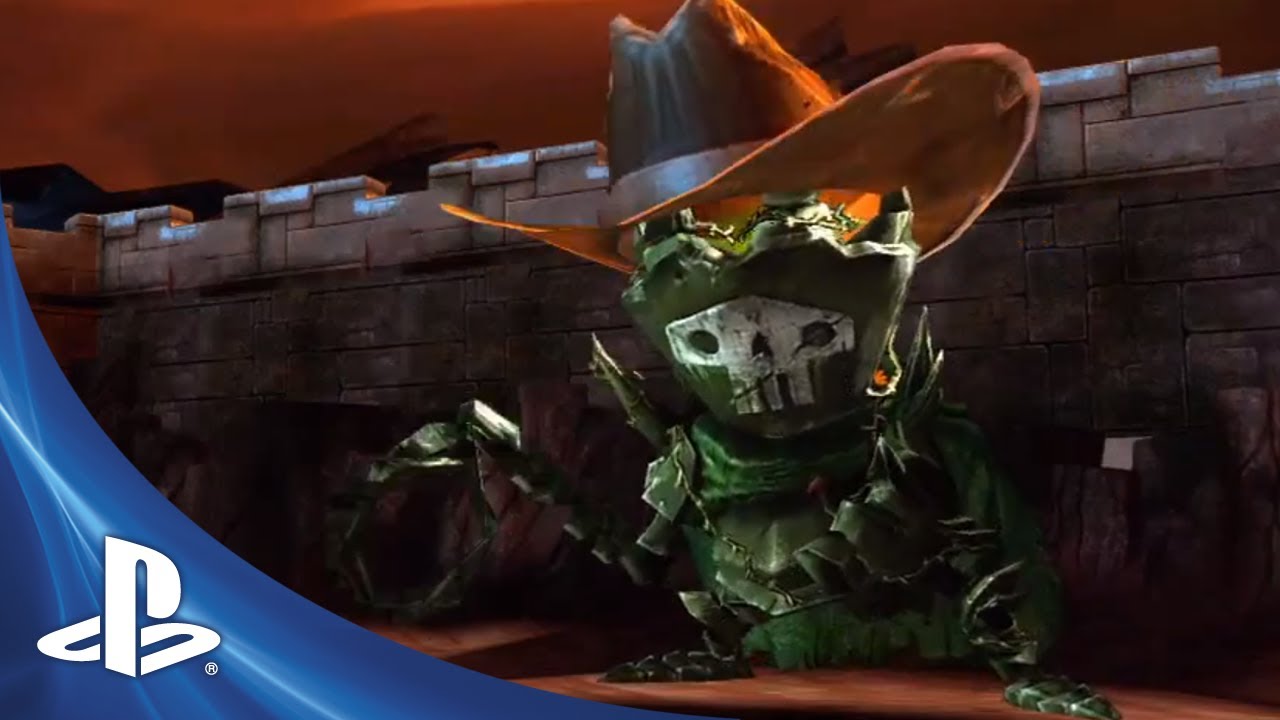 Warlords, one of Atari's original and celebrated arcade titles, is launching in updated form for the PlayStation Network today! We have a never-before-seen, exclusive launch trailer to show PlayStation.Blog readers right now. Enjoy!
I'm sure there are readers out there who've spent many hours in the arcades playing Warlords and other Atari games back in the 80s. With this new PSN version, we wanted to capture all the fast-paced, multiplayer fun that made the original a hit in its day. But as you'll see, Warlords has been completely overhauled with a new identity for modern consoles, yet we really felt it important to keep it as true to the original as possible. As Nolan Bushnell used to say, Atari games are "simple to play, difficult to master." I think you'll find that to be the case with Warlords.
The core concept of the game remains the same as the original – defend your fortress while attacking others. You can play either cooperatively or competitively, defending your fort from attacks with up to three other players. Winning requires speed and strategy, as you'll be forced to defend your stronghold by blocking fireballs with your shield while hurling your own fireballs towards your enemies and managing your troops, called Snoots. There are also offensive power-ups that you'll need to overcome your challengers and take down their fortress walls.
The power-ups that you collect play a significant role in gaining the upper hand during battle: Castle Crusher immediately blows out a portion of your enemy's walls; Slowed Shield reduces the opposing player's shield speed temporarily; Extender increases your own shield's size; and White Knight Shield potects your little Snoots from attack when the Black Knight's troops show up.
In addition, there are multiple game modes to help keep the experience fresh over extended play, including single-player quick matches and campaign modes that are 1v1, 2v2 and free-for-all among four players in both online and local play mode. Fireballs can also be adjusted from 1-5 for each match. There's also a "Classic" mode without Snoots, power-ups or the Black Knight.
The key to winning is in how you strategically use your Snoots to overcome opposing players. The Snoots are a versatile lot, and can provide additional support to fight your enemies, collect important power-ups, capture control points, banish the Black Knight, heal your walls, and destroy your enemy's castle walls. With smart use of your Snoots, the game will quickly tilt in your favor.
In the end, we hope that old gamers of the original classic and new gamers alike are happy with what we've created. Visit PlayStation Store this afternoon to download the game when, and be sure to leave us some feedback. We'd love to know what you think!