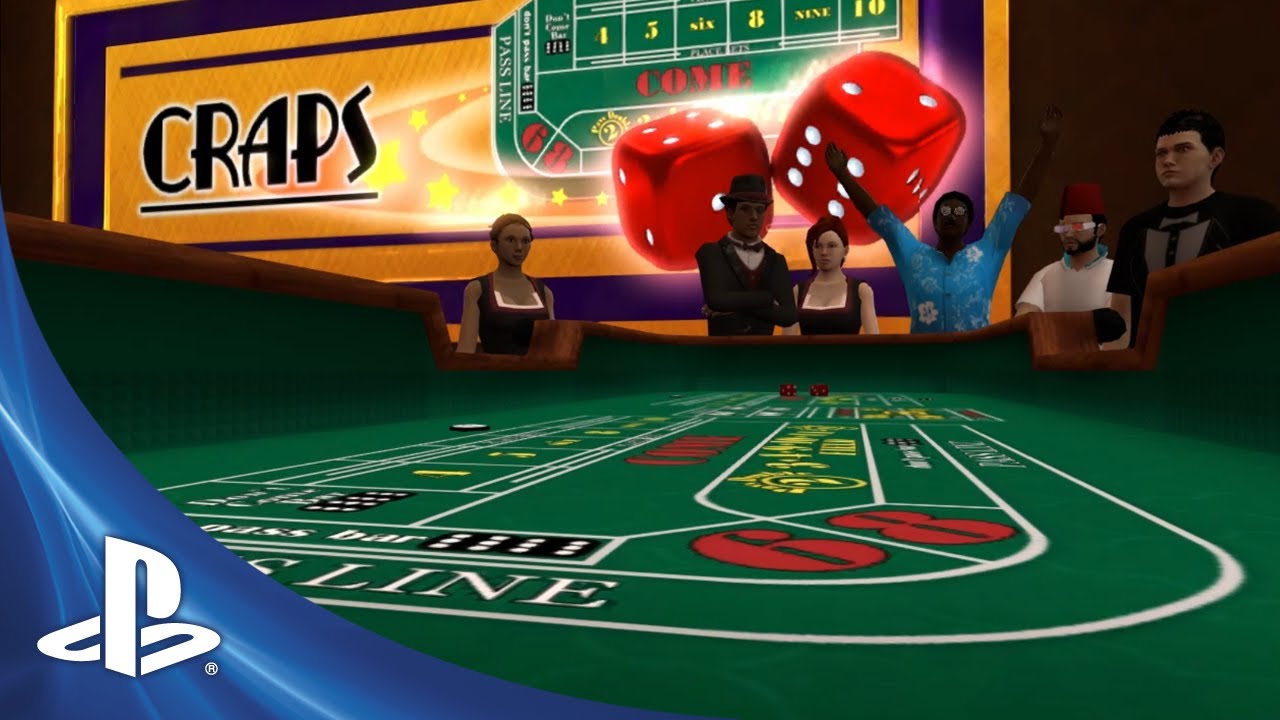 This Wednesday, October 3rd, The Casino gets a new game, lots of Halloween goodies from Heavy Water, Lockwood and Hellfire Games hit just in time to help you celebrate the holiday, Granzella brings even more to the beach, and more. Here's what you can enjoy this week:
1. Digital Leisure – The Casino's New Craps Game + New Rewards
NEW GAME ALERT!
The Casino has its very first dice game! Craps, one of the most exhilarating games of chance, is now available right next to the blackjack tables. Shoot out a come roll and hope you get lucky. Craps also comes with its own rewards and leaderboard. Give it a shot, and roll the dice!

Sincerely,
The Management
Don't forget! Today is Canadian Thanksgiving. Visitors of The Casino will all get a very special, uniquely Canadian reward in honor of the holiday, but you have to get in there today! (Read: it will be gone tomorrow!)
2. Heavy Water – Halloween Goodies
Everyone from Heavy Water wishes the Home community an early "Happy Halloween!" There's everything from apparel to furniture, and even an enchanting companion! Are you going for the festive and natural setting? Try the Pumpkin Patch, Spooky Stump, Wrought Iron Fence and Animated Harvest Moon Window. Want to have a sinister dungeon feel? Try the Iron Maiden, Bed of Nails or the Torture Rack. How about a more whimsical Halloween experience? Try the Animated Plastic Pumpkin hand item with candy, the Animated Jack-o-lantern Bra or the Animated Spider Web Tattoo. Or just go straight Zombie with Gunshot, Brokejaw and the Boarded Up Window!
Don't forget that all owners of the Halloween Pets (Ghostling, Vampire Batling and Flaming Skull) will be pleasantly surprised as they are being updated to lowering the item's furniture slot usage to 6! And anyone who doesn't own it can now get the updated Pets from the Heavy Water store!
3. Hell Fire Games – SpeedWings + Halloween Home Tycoon Building Pack
Boost your avatar's speed up to 150% with the new SpeedWings locomotion series from Hellfire Games! Blaze through your favorite spaces and outrun your friends in style with the Radiant Angel Wings, Dazzling Butterfly Wings, Flaming Phoenix Wings, and the multicolored Dragon Wings, available in Blue, Red, Green, and Gold varieties.
Each set of SpeedWings features custom floating and flying animations, and does NOT require any clothing slots, so you can wear them with anything — even full-body outfits! Get yours today and cover more ground, without your feet ever touching the ground.
"Bring Halloween Home" with the new Halloween Building Pack this week in Home Tycoon from Hellfire Games! Scare up some citizens with three new residential buildings: Autumn Abodes, Creepy Cottages, and the Haunted House. Each new building comes with Halloween decorations, ghostly sounds, and spooky autumn colors. Be the first mayor on your block to build them all!
4. Lockwood – Halloween Update
The Lockwood Halloween Extravaganza continues this week with a new range of Halloween costumes from Fool Throttle. Creepy costumes have been done to death, so Fool Throttle's created outfits with a twist around the theme of a hot Halloween Beach Party. Choose your favourite Fool Throttle character or create your own by mixing and matching.
Damon Allburn is a devilishly handsome singer who sold his soul in exchange for fame. Invisible Keith used to just be Keith, a happy-go-lucky surfer, until he got sucked into a mysterious whirlpool and when it spat him back onto the beach, things had changed! Felicia is a fashion-conscious feline who's generally pretty laid back and enjoys reclining in the sunlight. Ella Vam Pire isn't interested in pallid complexions and draughty crypts like the rest of her family, so she's headed to the beach to work on her tan instead. Last, but not least, there's Skelly Kelly. Kelly isn't undead and doesn't have supernatural powers, she's just a friendly, fun-loving girl who enjoys hanging out at the beach with her unusual friends, showing off her macabre fashion sense.
Some frightening favorites return to the Gift Machine, so if you missed out on Skinny Vinny or Coffin Colin last year, here's another chance to add them to your Wishlists.
5. Granzella – Weekly Update
The new lamé style Frilly bikini, Neck strap bikini, and Sexy chain one-piece from Granzella are available beginning Wednesday, exclusively in the Glittering Sands Secluded Retreat personal space's store in seven color variations.
So put on a shiny new lamé swimsuit and hit the beach today!
The new MuuMuu and Hawaiian Shirt sets have arrived. Time to put flowers in your hair and wear bright tropical colors! For women, there's the comfortable Muumuu, and a decorative floral Tropical Head Lei. For men, there's the colorful Hawaiian Shirt and the light and airy Straw Hat, available in three color variations.
Enjoy a leisurely island day in tropical attire!
6. PlayStation Home Mall Update
Magnus is back in his 61st volume of the Virtual Item Showcase. This week he showcases items from the new SpeedWings from Hellfire Games to the new Blimp companions from nDreams. Check out the video below for all the details.
7. VIP Nightclub x7 – New Exclusive Preview Items, Bundle and Freebie!
Head to exclusive nightclub x7 and be among the first to pick up the frightening Gallu the Ghoul outfit, complete with ghostly animations. Or check out the new exclusive virtual item bundle, #27. Next, Heavy Water has released dozens and dozens of outfits, from new Pin-up to Punk Rock to Bomber to Sexy Assassin outfits, several mix and match items and several value bundles—only for the ladies of Home. Finally, the ladies will be able to get the free Diamond Dancer Bottoms, a nice glitzy item that perfectly accents the Diamond Suit. Ladies, this is your week, so don't let the Gallu Ghoul men scare you off!
8. Midway – Ca$h Carnival Update
This week you'll have the chance to win yet another prize at the Midway Ca$h Carnival Sweepstakes! Go to the Hot Zone in Midway 3 to sign up for the Midway Ca$h Carnival Sweepstakes. Every green ticket you purchase to play the Midway games earns you an entry into the weekly drawing for a special prize—this week, it's a Sony Cyber-shot 16.2-Megapixel Digital Camera and $1,000.00 cash prize!
Every weekly entry counts toward the Grand Prize drawing for $15,000! Real prizes! Real money! Real fun! For official rules, click here.
Finally, the Essence of the Seven Winds active item, an item for the Palace of the Seven Winds collection, will be available starting Wednesday. Pick one up and fly freely in any of your personal spaces in Home.
See you in Home!