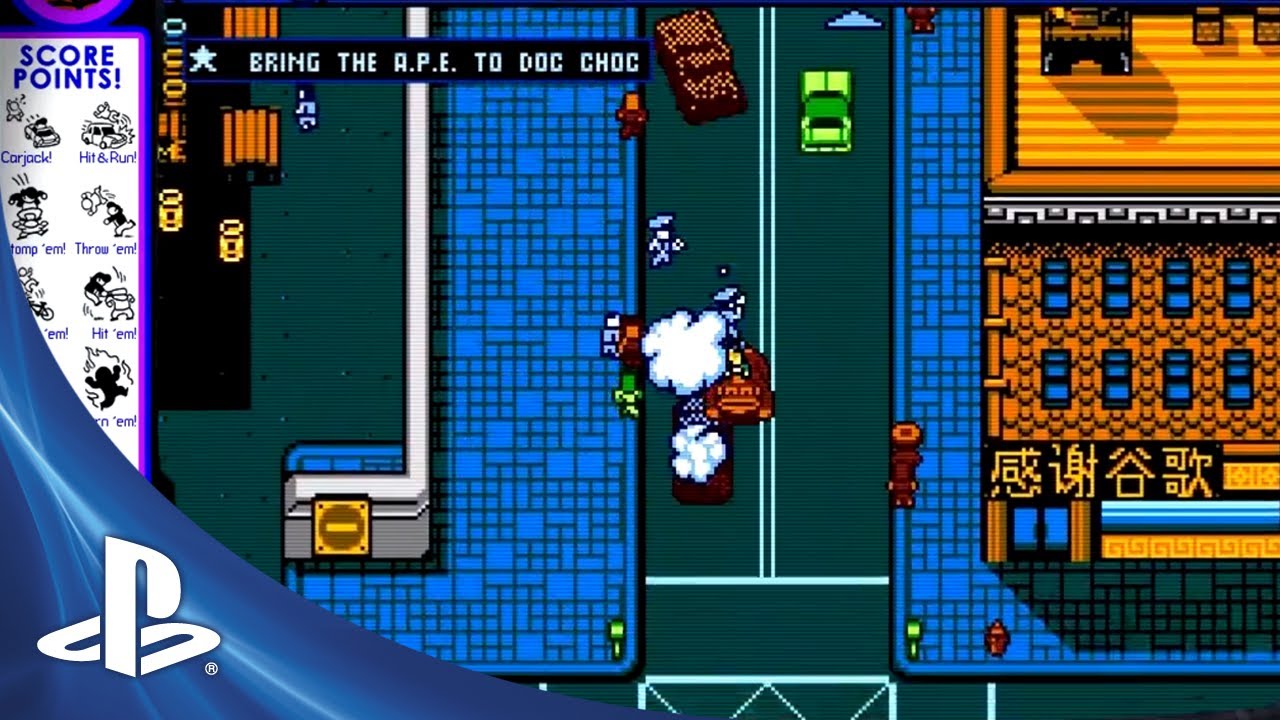 After months (years?) of anticipation, the big moment is almost here: VBlank Entertainment's long-gestating 8-bit open-world homage Retro City Rampage comes to PS3 and PS Vita tomorrow on PSN, complete with the ever-coveted Cross Buy and Cross Save features. Let's give the freshly released launch trailer a looksee!
If you've never heard of Retro City Rampage, a) shame on you and b) I scarcely know where to begin! Imagine jamming all your favorite 8-bit games into a sprawling open world ala Grand Theft Auto and you'll have a rough sense of this game's special brand of pixelated magic. Retro City Rampage has more than 60 Story missions that span driving, stealth, platforming, shooting, swimming, and questing (just to name a few) as well as 40 Arcade challenges if you're in need of a quick release. Looking for more numbers? Try these: 25+ weapons and power-ups, 50+ driveable vehicles, and 2.5 hours of glorious chiptune symphonies. And let's not forget what might be the most important number of all: $14.99.
Will you be picking up Retro City Rampage tomorrow on PSN? What element of the game are you most interested in trying out? Let us know in the comments!