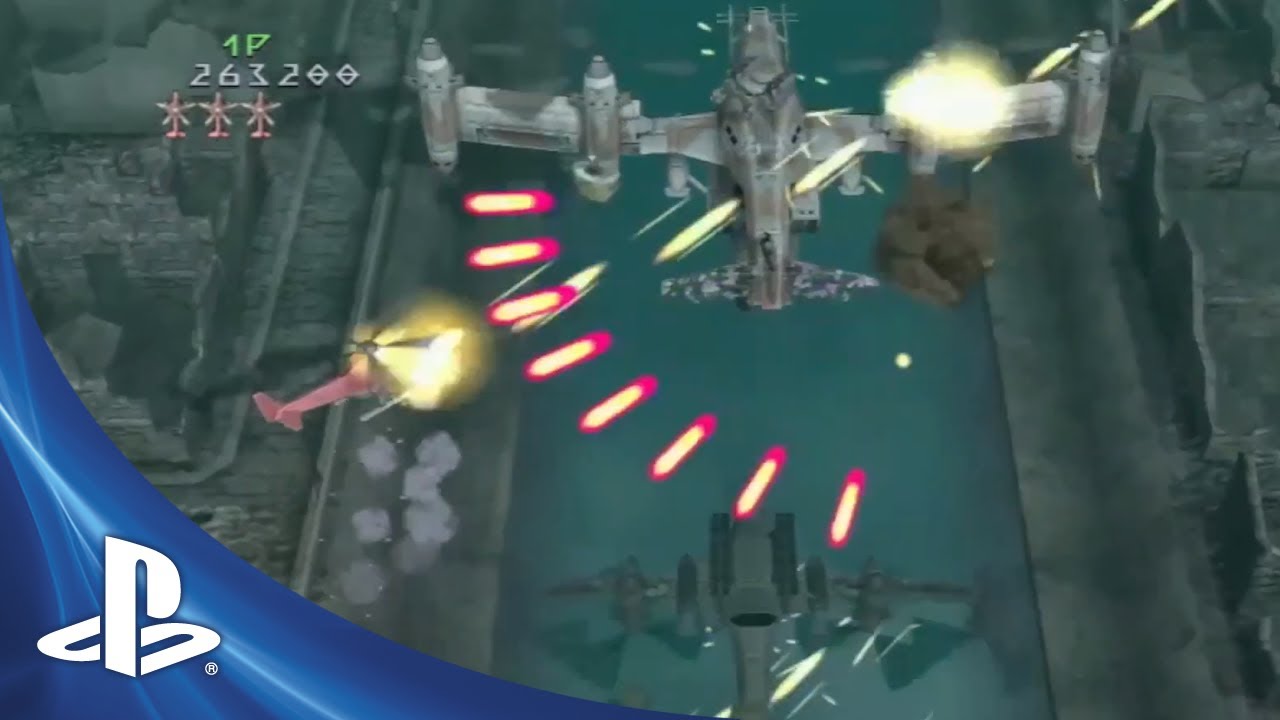 One of the great things about localizing games for western audiences is giving fans the opportunity to experience their favorite titles in their native language, while providing newcomers a different take on a specific genre. Another great aspect of localization is the ability to bring cult classics and underrated games back into the current marketplace, giving these games a chance to gain popularity among new audiences. This is the case with Under Defeat.
Today, we have released a new trailer for our upcoming title Under Defeat HD: Deluxe Edition, showing off some intense shmup (shoot 'em up) gameplay with multiple weapon and vehicle options available. Developed by well-known Japanese arcade game company G.rev, this classic title will be receiving new features such as improved graphics, a new two-player mode and a 16:9 New Order Mode, which will take advantage of HD television screens by making the field twice the size of regular shmups.
The game will be released this fall on both PS3 and via PSN for $29.99. In addition, players who purchase a physical copy of the game will receive a digital art book, all current DLC and patches, a soundtrack CD and an exclusive letter from the CEO of G.Rev and the game's executive producer, Hiroyuki Maruyama.
I am really excited for the upcoming release of Under Defeat HD: Deluxe Edition, as it has been six years since the Dreamcast version was released. With this game being well received by domestic and international fans, it is great to see the title being officially released to western audiences so they can also experience the buzz. I'm definitely looking forward to seeing what both new and old fans think!