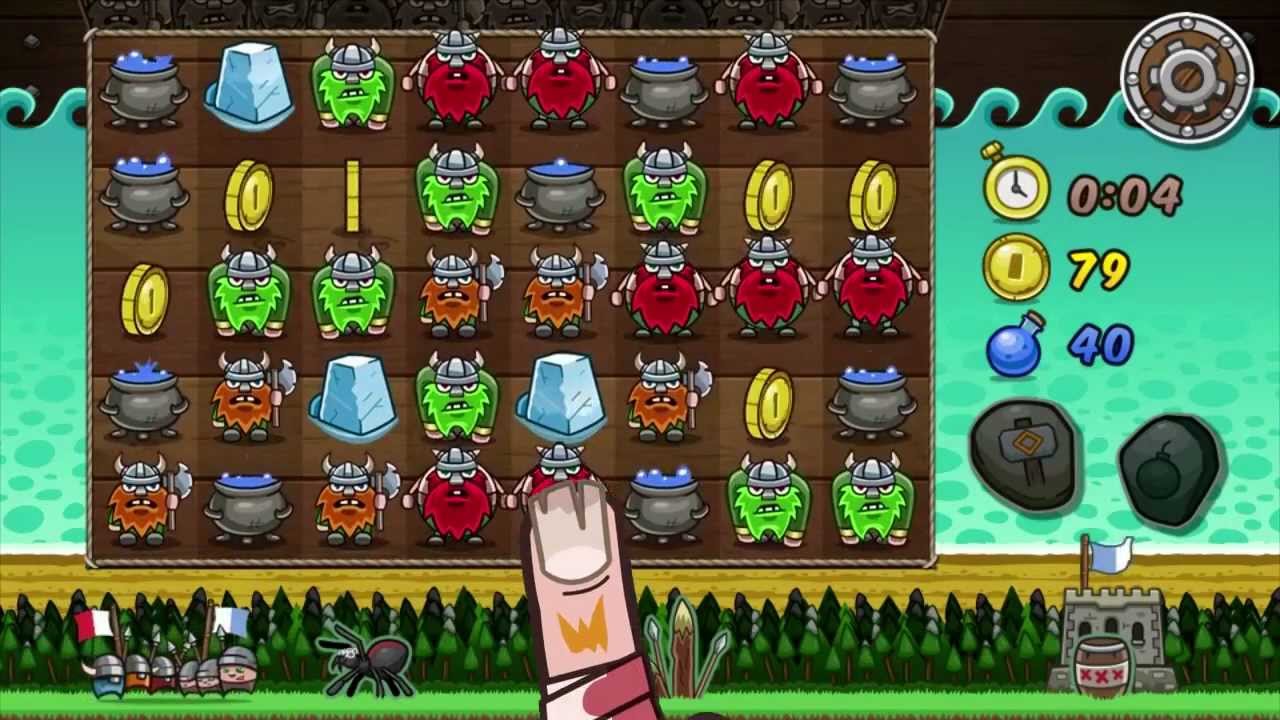 At Playerthree, we've been beavering away all summer to bring you Loot the Land as a launch title for PlayStation Mobile!
Loot The Land is a fast-paced puzzle game in which you have to help your raiding party of angry Vikings in their quest to conquer the land. By connecting complex lines of various icons using an original touch play mechanic, you'll be pillaging and plundering villages and castles in no time.
It's very exciting to have a launch title for a new platform, and PlayStation Mobile is a great opportunity for us to bring all our casual gaming experience to the PlayStation audience. The game is played entirely using the touch screen, so it will work on PS Vita just as well as tablets and smartphones with no physical controls.
But don't let the simplicity of the interface fool you – this game is simple to pick up but very hard to master! While your Vikings are busy marching along, they'll encounter events that hinder their progress, including sea sickness and monster spider attacks. You'll need quick reflexes to keep your viking army going in the right direction.
As well as waging battles with your enemy you can collect mana to spend on a variety of spells to help you win each skirmish. There are eight magic runes to choose from and each of us has our favorite pair, but as yet we haven't found one clear, all-conquering combination! You'll need to experiment with the full range of spells available in order to be victorious – the final levels in the game are very different in style and structure from the first.
Loot the Land is out now on PlayStation Mobile — we hope you enjoy it!
Need more information on PlayStation Mobile? Want to know more about supported tablets and phones? Head here.