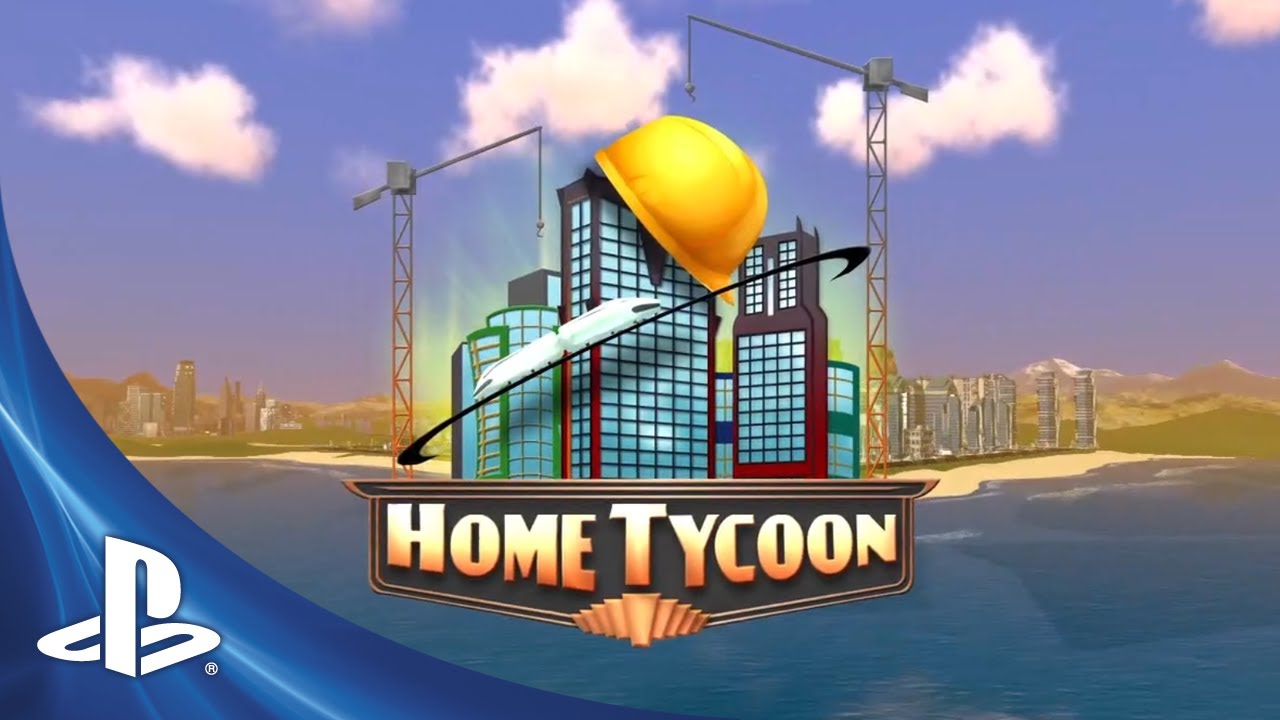 This Wednesday, October 3rd, PlayStation Home brings even more metro to our metropolis with Home Tycoon launching, Aurora evolves to version 1.6 and Digital Leisure offers a special Canadian Thanksgiving celebration.
Here's what you can enjoy this week:
1. Hell Fire Games – Home Tycoon
Hellfire Games launches Home Tycoon — the free-to-play, fully customizable 3D city building game — this week in PlayStation Home!
Build your town from humble beginnings into a bustling metropolis as the new Mayor! Save the city in action-packed missions, unlock over 50 rewards, and race turbo-charged cars with your friends online. Broker savvy business deals and manage resources carefully to keep your citizens happy, and grow your population high enough to stake your claim on the leaderboards! With so many options at your fingertips, the only limit is your own imagination.
Head over to the Home Tycoon Train Station in the Hub now to get your own free city and start earning rewards. And if you like free stuff, sign up for the Hellfire Games newsletter for a free Pirate Chainsword virtual item, and like Home Tycoon on Facebook to get the latest updates, free wallpapers, and exclusive Home Tycoon info straight to your news feed.
2. PlayStation Home Mall Update
Magnus is back in his 60th volume of the Virtual Item Showcase. This week he showcases items from the new Shark and Donkey teeth from Lockwood to new Locomotion items from nDreams. Be sure to pick up the free Homelings Head Extender too! Check out the video below for all the details.
3. nDreams – Aurora 1.6 Update
With Blueprint: Home, F.U.B.A.R and other projects going on, there has been a lot to do at nDreams. We've made a couple of additions to Aurora 1.6, as well as some movement of existing Aurora favorites, so watch the video below to get a quick overview of where you want to head when you set foot in Aurora.
For the first time, you can take to the skies of Aurora with your friends. Blimps lets you play a game of tag with 32 people. You're given a free blimp to start, but then you're able to purchase new blimps with different designs and better maneuverability to help you avoid being tagged! If you do purchase a new blimp you will be rewarded with Aurora XP as well to help you level up and reach Level 100 — netting you the Aurora Champion Apartment.
This is just the start — we want to hear from you and allow our community to help shape how Blimps evolves over time. We are looking for your feedback with what you think should be next for Blimps. Head over to the forums and let nDreams know what you think.
4. Granzella – Weekly Update
Granzella introduces the Safari Look, Military Look, and Short Cut Military Look.
It's perfect for any outdoor activity. The green Safari Look is a five-piece set including a hat, jacket, pants, boots, and a pouch. The camouflage Military Look is a four-piece set consisting of a tank top, pants, short boots, boots with long pants. For women, the Short Cut Military Look is a four-piece set that includes a short bob hairstyle, short top, shorts, and heeled boots. Wild and powerful outdoor fashion so you can jump into the great outdoors!
Granzella's new item release is the Sexy Chain One-piece Swimsuit. The chain gleams across the open chest; it's a new design in swimwear. This lineup includes three color variations: Silver, Gold, and Black. With a cool adult look, the Sexy Chain One-piece Swimsuit is in the spotlight on the beach this summer.
5. Digital Leisure – Space Station Clubhouse and Canadian Thanksgiving
Prepare your club members for lift off, because the Space Station is becoming a clubhouse this Wednesday! You and your crew can defend the station from incoming space objects, leave messages on the community bulletin board, or just hang out as you slide across the universe. All of the mini-games offer rewards, so your team will not go home empty handed. Get your team ready for launch because the ship departs soon!
Following the launch of the Space Station clubhouse, on land the Casino is celebrating Thanksgiving this Monday. Some people may think it's a little too early to start even thinking about this holiday, but it's right on time for Canadian Thanksgiving. On October 8th, when you enter The Casino, you'll be rewarded with a uniquely Canadian reward. It's a one-day reward only, so make sure you stop by and grab it while you can.
6. Lockwood Publishing – Uproar Teaser
Coming soon to PlayStation Home, Uproar is a free-to-play third-person shooter that offers action-packed gang themed warfare with your friends.
Join the ranks of the renowned Swyfts or notorious Outlaws in the Uproar Arena to do battle for ultimate respect.
Browse through Uproar's intuitive inventory system, allowing you to preview the extensive selection of weapons, Serums, clothing and taunts available for purchase, rental or gifting
Battle to earn XP, level up your avatar and unlock a wealth of unique rewards
Also from Lockwood this week comes a spooky variety of goodies. Check them out in the video below.
7. Midway – Ca$h Carnival Update
This week you'll have the chance to win yet another prize at the Midway Ca$h Carnival Sweepstakes! Go to the Hot Zone in Midway 3 to sign up for the Midway Ca$h Carnival Sweepstakes. Every green ticket you purchase to play the Midway games earns you an entry into the weekly drawing for a special prize. This week, it's a Sony Handycam 16GB HD Flash Memory Projection Camcorder and $1,000.00 cash prize!
Every weekly entry counts toward the Grand Prize drawing for $15,000! Real prizes! Real money! Real fun! For official rules, click here.
See you in Home!